We all know that Instagram is one of the world's biggest social media platforms. With its active user base of 800 million people owning Instagram accounts, it makes sense that many businesses and entrepreneurs tend to use it as a way to advertise their products. There are several different types of Instagram accounts out there: fanpages (businesses) and personal profiles (individuals). It's important to keep in mind that if you plan to make money on your account, you must monetize your page properly. If you're planning on getting more exposure for yourself or for your business, this is something you should definitely consider!
Ready to start your own fanpage on Instagram? Here is a short, step guide that will help you rapidly expand your account no matter what niche market you're trying to reach. The more followers the better since having fans means more exposure for your products and services.
What Is A Fan Page On Instagram?
When it comes to Instagram there are certain fan pages that follow every celebrity, famous influencer, product, and show. Some of these fan pages consist of a lot of fans who help promote the content in the account. For example, some create trivia with their favorite characters or create merchandise for their favorite bands.
Find A Niche To Create A Fan Page About On Instagram.
Firstly, choose the niche in which you want to build your content. Your fan page can be about:
A celebrity or the merchandise the celebrity endorses.
A public figure you are interested in.
A topic or product.
A belief (religious, philosophical, or political movement)
Any new or old show on the internet.
How to start a fan account on Instagram.
 Make sure you know what kind of content you want to post on your account before going ahead and creating it.
1. The first thing you should do is download Instagram. You can do this by accessing the App Store or Play Store(Google Play).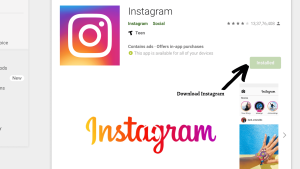 2. There's a sign-in/sign-up option right when you open the app. After the app is loaded, you can choose to log in or create a new account by clicking "Login."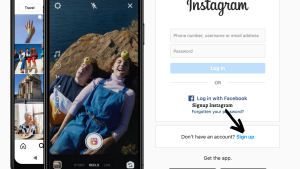 3. You should choose what type of sign-up method you prefer by setting Facebook, your phone number, and your email address After pressing send, a confirmation form should load after which you'll be logged in automatically. If not, simply click 'sign up' on the top right corner shortly after signing up to get signed in!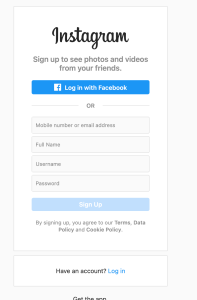 How to create an Instagram fan page.
Fan pages on Instagram are public profiles. The steps to convert your regular Instagram account to a fan page account are below:
Open Your Instagram.
Go to your Profile.
Access Settings from Profile.
When you first arrive at your homepage, go to your profile and fill out the fields. In your biography, try to be as clear as you can be regarding what/who you support.
Next, you're going to want to set a profile picture. If you can, try creating a piece of art or a fan work related to your fandom so that other people are easily able to discover your page.
Once you have set up your profile picture, you're ready to start posting on the fan page. When it comes to my very first post, I like to add a friendly introduction and a brief explanation of why I created this page.
Under Privacy, Access Account Privacy- Under the settings screen, select the privacy option. Within the privacy options, select the account privacy option.
Change Privacy Settings- Next, toggle the private account option to off. This will make your Instagram fan page account public.
Confirm Changes- Before your Instagram account is made public, Instagram will require immediate verification of your profile by means of a 6-digit pin code that is sent to the email address associated with you on your phone.
The content is the most important part of running a business. You need to find pictures, videos, and reels to represent your brands on the homepage. Tap on the plus icon in order to add media from your device. Similarly, you can upload interesting captions and use hashtags within your caption as well.
Things to Remember when you create a fanpage on Instagram
1. Select Good Username.
2. High-Quality Profile Picture.
3. Do not forget to post! Try to post consistently at least once a day.
4. As a rule, you should only post content related to your fandom. Posting anything unrelated is the best way to lose followers.
5. Use Hashtags In Caption.
6. Be a helpful follower. Like and comment on others' posts and make sure you take action upon seeing things that aren't good or just don't seem right.
7. Do not self-promote.
Can Instagram Fan Pages Make Money?
It's important to note that the ways you can make money on Instagram will depend on your unique brand and how strong your audience is. Here are some of the more common methods for making money: doing sponsored posts; working with affiliate programs in which you can sell products from other brands.
How Many Followers Do You Need To Make Money On Instagram?
You can make money on Instagram if you have 1,000 or so followers. In his view, engagement – followers who like, share, and comment on your posts – is the key to success in digital marketing. In his blog, he writes that even if you have 1,000 engaged followers who are willing to support your work by purchasing your pictures you may still be able to make money from social media.
Conclusion
In conclusion, creating a fan page that works well on Instagram can be some work but overall is a simple process. The most important thing to keep in mind is to make a fan page with content that you are already interested in. This will help you follow all the rules and make sure your page is successful.
If you enjoyed this article, you may also like the below articles.