When launching a business, the first thing you must think about is your company's logo. Because the logo is the front of your firm, it will provide your brand recognition. With so many rivals around your trademark sign, it really should stand out from the rest. This may be accomplished by selecting the appropriate typeface.
How to Choose the Right Typeface?
When choosing the right typeface for your business logo, you need to follow certain rules. Let's look at these rules and see how they can help your business.
Typeface Should be Aesthetically Appealing.
Choose a typeface that is not overly sophisticated and readable. Visitors will not take the time to read what is printed; instead, they will simply pass by.
Your logo must be professional in order for people to recognize that you are a serious business. The typeface is one element that people look at first. If the design is sophisticated by typeface states, the logo won't look appealing. To fix that problem, choose a typeface that will pique your interest right away.
Your logo should express the proper message and represent the theme of your firm.
Pay a lot of attention to the font's spacing; it should be understandable, have relevant breathing space, and shouldn't look too odd.
Understand Your Brand Message.
When you choose the typeface and style of your logo, you should determine your brand's specialization. You must consider the picture you want to convey to your consumers. Remember that the logo shouldn't necessarily tell everything about the company/business. It will grow with time.
Your logo must convey your company's identity. Logo typefaces might differ depending on whether the firm is serious or trendy.
The typeface for a bank logo and the font for a café logo, for example, could be the same. As a result, recognizing your brand's identity will make your job easier.
Identify Your Target Audience.
By recognizing your consumers, you may select the typeface that will make the best influence on them. You may simplify your work by describing your audience in a few words. You may pick a typeface that will attract your audience based on the features we discussed above.
Size of Font Matters.
When selecting a typeface for your logo, consider the size of the characters as well. Based on where your sign will be placed. If you acquire large building signs, the lettering must be large enough to be seen from a long distance.
Keep in mind that the same font may seem different in various sizes. As an example, a large sign with your selected typeface may not look as wonderful as you imagined on a small business card. The sizing of the font should be readable on both. If it is not readable, don't use the font.
Infusing Multiple Fonts.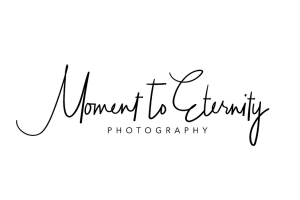 There are many corporate titles that are made up of many words. In this situation, the logo might be made up of two or more typefaces. Choosing the correct typefaces to mix, on the other hand, is a difficult issue.
The typefaces should be distinct while remaining comparable. They should complement each other without being too dissimilar. You should test with multiple kinds of typefaces before deciding on the optimal mix. Mostly Sans & Sans Serif fonts go hand in hand when creating logo designs with only typefaces.
The essence of the logo in the above picture is photography. But the trademark is the name of the brand. Both go hand in hand.
Typography for Your Logo: Serif or Sans Serif?
Let's go over the four typeface styles. Serifs, Sans-serifs, Decorative, and Script font families are included. These typefaces serve as the foundation for the remainder of the fonts.
Serifs and Sans-serifs differ primarily in the presence of additional wings known as serifs.
Serifs have a traditional and formal appearance. This font is suitable for usage on bank signs, corporate signage, and other similar applications. This lends the brand a reputable and respected appearance.
When opposed to serifs, San-Serifs offer a cleaner and more contemporary appearance. These are ideal for companies who wish to demonstrate their simplicity. There are no extraneous elements to distract the eye. These typefaces are frequently used on retail store signage, technology firms, and another modern branding.
Display typefaces offer a more entertaining and distinctive appearance that may be tailored to a certain business. These typefaces may add personality to your company.
Script fonts are handcrafted or cursive fonts with an exquisite appearance. This typeface has a unique appearance and conveys emotions.
Let's see some famous logo fonts.
1. CocaCola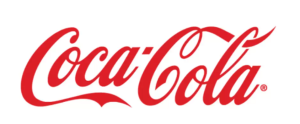 CocaCola is among the most well-known brands worldwide, and practically everyone recognizes its logo. This logo's font is in a curved design and is part of the Script typeface family. The mix of colors, space, and typography resulted in a beautiful logo.
2. Walt Disney

The Walt Disney logo is a notable case of a display typeface. Display fonts are custom-made fonts for a logo that is often distinct from standard font kinds. This typeface was created specifically for the brand in order to convey the required emotion. The Disney logo is, once again, one of the most well-known and easily recognizable typefaces.
3. Nike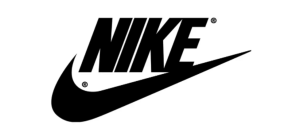 Nike's well-known logo is based on the font Futura, which is a Sans-Serif font. In its brevity, the logo appears quite sophisticated. This demonstrates that there should be no separate typefaces created for the brand. Creators can customize pre-existing and popular typefaces to fit their branding.
Ready to Get Your Logo Designed by Experts?
Once you have several logo design concepts, it could be challenging to pick just one typeface. That's where Unique Logo Design plays its part.
Unique Logo Designs provides some of the most affordable logo design options so that you may improve your business image and stay ahead of your competitors. Remember that customers trust businesses with a professional logo and brand image.
Contact our logo design professionals immediately to discuss your project and achieve outstanding design outcomes.
Author Bio:
Mack Chris is an SEO specialist with more than 5 years of experience in promoting and marketing brands in the digital world. He loves to read and share his digital marketing experience with the rest of the community. In his spare time, he enjoys drawing, sketching, playing football, and going swimming.