Instagram stories are among the most effective ways to communicate and build relationships with your audience on Instagram. According to the most successful Social Media companies in Dubai, Instagram stories are a "must-have ingredient" of every successful Social Media marketing strategy nowadays.
In case your business profile is still not using Instagram stories, it's about time to start. Rest assured that your engagement will significantly improve. To take the most out of Instagram marketing for your business, you can take a DIY approach or appoint this task to someone from your team. Keep in mind that a person responsible for Instagram marketing should have a vast knowledge of digital marketing.
Believe it or not, it's hard to find such a person if your business is not about providing digital marketing services. This is why many successful business owners choose to hire a professional Social Media company in Dubai to take care of their SM accounts.
Regardless of your choice, we will share some proven Instagram story ideas that many social media companies in Dubai use in their Social Media marketing strategies that your business can benefit from.
Without further ado, let's begin.
Best Instagram Story Ideas for Business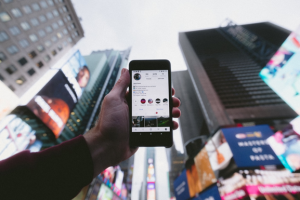 1. Add Location Marker
Many marketers overlook this one, but you shouldn't. When you combine location markers with proper hashtags, your IG stories can get up to 100% more views.
From here on, it is simple math, as more views mean more potential customers.
2. Create Polls
Polls are a fantastic way to boost engagement. By asking your audience a question, you will make them feel like their opinion matter (and it should matter). All professional Social Media companies in Dubai create pools with simple questions with even simpler answers, and so should you if you decide to take a DIY approach.
3. Ask People to Turn on Post Notifications
This one is quite simple. All you got to do is encourage your followers to turn on their post notifications. As a result, they will get a notification each time you post something, and you will get more engagement (comments and likes).
If you are having a product or service launch soon, you should consider adding a teaser story. This is an effective way to warm up your audience and boost interest in your upcoming product or service.
5. Promote Your Service or Product
Instagram story is a great place to promote the service or product your business is offering.
For example, if you are offering a service, make explainer videos focused on how your service can help your customers. When it comes to products, photos were taken from different angles, and a short how-to use its video will be more than enough.
Social Media companies in Dubai follow the best SMM practices when it comes to promoting your product or service, and so should you. Your copy should focus entirely on the benefits of your service or product and not their features.
6. Use Swipe Up Feature
Once your business account has more than 10.000 followers, you will be able to use Swipe Up feature for Instagram stories. This is a great way to drive traffic to your landing pages, giveaways, blog posts, etc. Professional Social Media companies in Dubai have designers on their payroll who can add some great looking animation to the swipe up arrow.
7. Post Quotes and Simple Graphics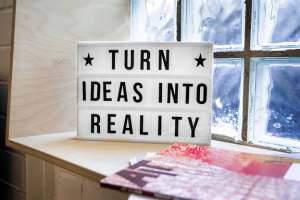 Posting quotes on your Instagram story is excellent, as it won't affect your profile's theme (Instagram feed style). You can use many online tools to make fantastic quote designs such as Canva, Easil, etc.
You can use these same tools to create beautiful visuals for your short text messages that your followers will adore.
8. Create and Promote Your Own Hashtag
Every business needs to create its unique hashtag. It can be the name of your brand, your product, or the vision of your business. The hashtags are often used in comments, but you can use Instagram stories to promote your hashtag and campaigns associated with it.
9. Organize Giveaways
Giveaways are one of the best methods to increase your target audience rapidly. Use your Insta story to announce the giveaway and add a swipe-up feature if you can.
10. Promote Other Channels
You can use the Instagram story to promote much more than just Instagram content. If you have a strong online presence on other Social Media channels such as Facebook, YouTube (or any other), feel free to mention them from time to time in your stories. This will improve your business accounts on other platforms.
Conclusion
Instagram stories can be a powerful marketing weapon if used properly. We have covered ten proven Instagram story ideas that will help your business account grow. You can try to implement these ideas all by yourself, but we always suggest leaving it to professional Social Media companies in Dubai for maximum results.