It's challenging to find a gift that will surprise a tech dude. They're on top of the latest developments, deals, and drops, and if they like something they tend to buy it before you can get it for them. However, tech has invaded our lives in ways that were unimaginable only a decade ago. There are devices for almost everything, and it's possible to find a surprise gift that even the most passionate tech fan wouldn't expect.
However, we have a few ideas for gifts that you might be on a tech dude's secret wish list:
AcuRite Weather Station
Not everyone gets a rush from tracking weather patterns. However, give a tech dude an advanced, hyperlocal weather station and he'll never stop talking about incoming storm fronts.
AcuRite develops small and affordable weather stations that can be hung or planted in your backyard. They take various measurements and allow owners to track changing conditions from the comfort of their living room.
Noise-Masking Sleepbuds
While Bose's noise-masking sleepbuds are already more subtle than over the ear headphones, they also provide the exact opposite service. Instead of pumping up jams, they quiet out ambient noise, making it possible to get a good night's sleep without worrying about being woken up by traffic, construction, or the snores of your partner.
Fitbit
Even if you don't know what a Fitbit is, it's likely that you've heard the name. They've taken the health-tech industry by storm, and it seems like everyone is walking around with one on their wrist.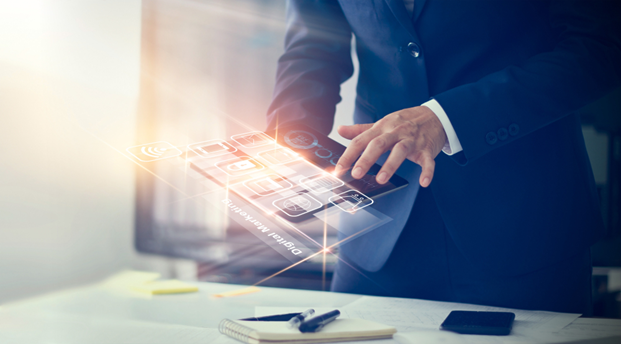 Essentially, Fitbit tracks your daily activity and offers detailed diagnostic reports. It can track everything from your heart rate to the quality of your sleep. If the tech dude in your life is on a health kick (New Year's resolutions, anyone?) this might be the perfect gift.
Ultrawide Monitor
It's safe to assume that the tech dude in your life owns a computer. An ultrawide monitor is a perfect way to improve his experience gaming, streaming, working, editing photos or videos and everything else he does with his PC.
Increased screen size reduces stress on the eyes and can eliminate headaches caused by hours clocked in the digital world. If your tech dude is someone who spends a lot of time staring at a screen, an ultrawide monitor is essentially a long-term investment in his health.
Roomba i7+
Owning the Roomba i7+ is like having a maid working around the clock, 365 days a year. It's relatively small and attached to a wall-mounted port. It scoots around on the floor picking dirt and grime, and requires virtually zero maintenance or attention; the Clean Base Automatic Dirt Disposal system deposits all of the junk picked up by the Roomba back into the mount.
It can be controlled using a smartphone app, which makes it even more appealing for the tech fanatic.
Luxury Keyboards
There are several different luxury keyboards on the market which come loaded with features and shortcuts that improve the quality of computer interaction. No matter what kind of problems a tech dude is trying to solve with his computer, a luxury keyboard will improve his ability to manage and resolve those issues without stress.
Great keyboards improve typing speed, comes with a stabilizing bar that keeps keys on a level plane, and is built for long-lasting durability. It provides up to 100 million keystrokes which are double the industry standard.
Bioscarf
Another fun piece of wearable tech, the Bioscarf provides a great alternative to air pollution masks. They are fashionable and look no different than any other scarf. However, they can help eliminate up to 99.75% of airborne particles which can lead to colds, flus, allergies, and other illnesses.
Bioscarf also gives back to those who might not be able to afford one. In accordance with their Plus One Program, the company donates products every time they sell a Bioscarf. For people who live in cities with poor air quality, it can be the difference between constant sickness and sustained health.
Remember that the best gifts are the ones that are both unexpected and solve a practical problem for the recipient. For people who are obsessed with tech, there are countless possible gifts that check both boxes. The gifts on this list are a great place to start looking and can be used as waypoints for your imagination.