One of the reasons football is such a fun sport to watch is because it will have great, new players every season. Some players find their breakthrough later in their career – take Jamie Vardy as an example. However, every season there are also a lot of great seasons that show their potential. In this blog, we'll list 4 under-21 midfielders that we could see become world-class.
4. Bukayo Saka – 20 years old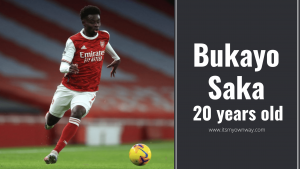 It's almost unfair to list Bukayo Saka as a midfielder, as the 20-year-old Arsenal player is able to play at any position on the field. Originally breaking through as a left-back, Saka has played as a winger and as a controlling midfielder for Arsenal, and as a right-back for the English national team. Saka has a lot of creativity to his game, including a great dribble and the vision to make the right pass. At Arsenal, Saka is in the perfect position to develop into a world-class player. But, he will need to make a transfer if he wants to be able to compete with the best.
3. Jude Bellingham – 18 years old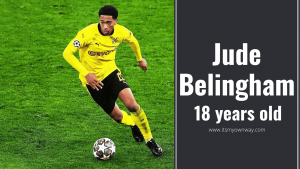 When Borussia Dortmund paid 23 million euros for the 17-year-old Jude Bellingham from Birmingham, many seemed sceptical. However, Bellingham has absolutely proven his worth, playing as a starting midfielder from when he arrived. Bellingham offers a lot of creativity driving forward, but also fulfils his defensive duties. Birmingham famously retired his number "23" after he left. Will Bellingham be able to fulfil these expectations?
2. Ryan Gravenberch – 19 years old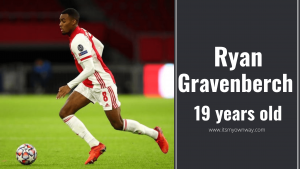 Just like Camavinga, Gravenberch managed to get into his club's first team at the age of 16. Ever since he broke through, he has been a steady part of Ajax' team. Gravenberch plays as a box-to-box midfielder and has a playing style similar to Paul Pogba. He's a creative player, who has a physical aspect to his game too. Gravenberch is one of Ajax' main ingredients in their current success, but we can definitely see him making a transfer to one of Europe's top competitions next summer.
1. Pedri– 19 years old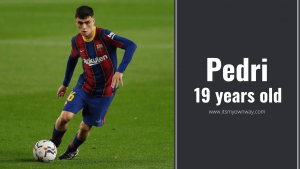 Pedri has some shoes to fulfil, as many see him as the next Xavi. And frankly, we could see him do just this. Pedri won the KopaTropy in 2021, which is the prize for the biggest football talent in the world. Pedri isn't only one of Barcelona's most important players but is also already one of Spain's most important players – all at the age of 19. If Barcelona build a squad around Pedri, we could see him be the player to take Barcelona back to the winning ways.
More statistics?
Do you want to be the first to find out about one of the next big talents? We suggest taking a look at one of the applications run by a Football API by Sportmonks. These are backed by the biggest database possible, with both live and historical data.
Read More: 7 Of the Best Unbreakable Records in the Football History