When it comes to framing marketing strategies, marketers need to take advantage of the growing digital marketing opportunities and then go for an integrated marketing plan. To improve your marketing strategy, you need to quickly understand how to make the most from the best practices and cover all customer life cycle parts.
If you don't yet have a planned strategy as a company, you won't be able to model strategy development and implementation activities. To make a company successful, effective framing of marketing strategies is equally important. It provides a framework that gives a logical sequence to check that all of your capabilities are in place and return, create more profits for your brand.
2021 will continue to see the corona pandemic's effects, and technology and regulatory changes will require preparation. We have provided some insights into many strategies and new approaches to help you cater to the new COVID-weary market and scale up in day-to-day activities to tackle this situation. So, let's explore how to frame marketing strategies and watch your brand reach new levels in 2021.
Use Personalisation
When it comes to frame marketing strategies, personalization is the important factor to keep in mind. To make it effective, you need to leverage your high-converting landing pages and create your list segments to send personalized content. To take it one level further, use the latest dynamic personalization that can cater to the habits and requirements of the customer journey.
Give importance to customer retention
In these uncertain economic times, focusing on your loyal existing clients may be wise. As a brand, emphasize mobile marketing and create a direct link between brand and customer and have a stellar brand reputation that can leverage the revenue.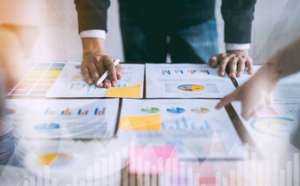 Be Persistent
Being persistent will open a new arena to grab potential customers. Using the email automation service try to create an email that can catch your client's attention. The more your emails will open, the more business it will generate. Small changes in the subject line or preheader resend that message and foster engagement to a new level.
Make CTA Buttons Contextual
As a part of email marketing strategy, create a strong CTA to have significantly more conversions. CTA helps subscribers to take the needful action, therefore with an email deliverability expert, design strategy and use calls-to-action in a precise way. Make it more creative and descriptive as possible to get the maximum results.
Don't Be Spammy
For a performance-based email marketing campaign, frame the strategies that don't annoy the recipients. Using some latest marketing tools protect your brand from being a spammer and avoids exclamation points, writing with caps to set your emails for long-term success.
Optimize for voice search
This year 2021, to frame your marketing strategy, optimize yourself for voice-enabled devices more, and be open to new platforms. This approach will enable ample opportunity for small businesses to capitalize on this popular rewarding content and meet the needs of probable clients.
Tap into micro-influencers
Understanding the power of influencers tap into the spectrum of micro-influencers that can amplify your sales. In this pandemic, this trend has impacted social media popularity dramatically, and we may see this lasting in future years. Influencers tend to give honest opinions that resonate more with their followers. As a result, this channel is one worthy of reinvestment.
Establish brand partnerships
Be more open to brand collaborations and partner with them to capture media attention and generate social buzz. This strategy will allow your brand to cross customer bases and lead new visitors to your site. In this era of hard-to-capture consumer attention, these brand partnerships are among the most cost-efficient marketing channels that can offer both companies profitable offerings.
Automate what you can
When framing marketing strategies for email campaigns, automate your processes and make the most of your marketing automation. By adopting the latest automation software, develop, launch and analyze multiple campaigns simultaneously and at the end of each campaign, test, segment, and analyze conversions with autopilot mode. By utilizing automation wherever applicable, you can maximize every opportunity and excel in 2021.
Build trust
With the profound effect of this pandemic on consumers, as a business, you can support their best interest by focusing on sending messages of compassion and build trust for your brand. Consumers are getting selective in choosing their brands and spending money to accelerate this mindset; you need to share your brand values and develop the trust factor to keep yourself in their minds.
Conclusion
With Email marketing being an optimal strategy, you need to speed up and align with the ongoing trends. So, pick some worthwhile strategies from the above list and apply these changes to your marketing efforts to remain open to change. You can build a strong foundation from the beginning. As long as you're keeping a thumb on the pulse of current marketing trends with the help of marketing tools, then surely you can increase your revenue to unprecedented levels.