When it comes to business, there is hardly any business that can sustain without customers. This is the reason why the main focus of every marketing strategy is customers.
Customers are the one that carries the power to establish your business. They are the ones that can provide you stability in the competitive market.
There are many effective marketing strategies to reach customers. These include social media campaigns, push notifications in the form of both iOS push notifications and Android push notifications, Content marketing, and so on.
When it comes to the best marketing strategy, it is a combination of many techniques. To help you more with this let us go through the best marketing strategy to reach customers.
Social Media Marketing:
According to the "Digital 2020 Global digital overview" there are more than 4.5 billion current internet users. When it comes to social media, the current number of active social media users crosses a mark of 3.8 billion.
This means social media provides you a huge platform to reach customers. You can engage your customers and generate new leads on various social media platforms like Facebook, Twitter, Instagram, etc. Social media provides you a stable platform to increase the number of fans. It also provides you an opportunity to increase your brand value. It helps you to earn trust.
When it comes to referral marketing, it provides you an opportunity to spread the words about your brand, products, and services. These words can be spread by your past and existing customers. It is a fact that most of the audience trust recommendations from friends, colleagues, family, relatives, etc.
It means you can give your customers a unique experience on your platform. This will make them happy with your brand, product, and services. As a result, they will be self-motivated for free advocacy. You can also approach them for referrals. There is a higher probability that they will be happy to do it for you.
Push notifications provide you a huge opportunity to target customers throughout the world. You can take the help of iOS push notifications, Android push notifications, React Native push notifications, and so on. They will help you to reach customers with a single click from your device.
You can take the help of rich media push notifications to attract customers. It will let you add text, images, emojis, graphics, gifs, etc. You can also segment and personalize push notifications as per your need. This will help you to target the right customers.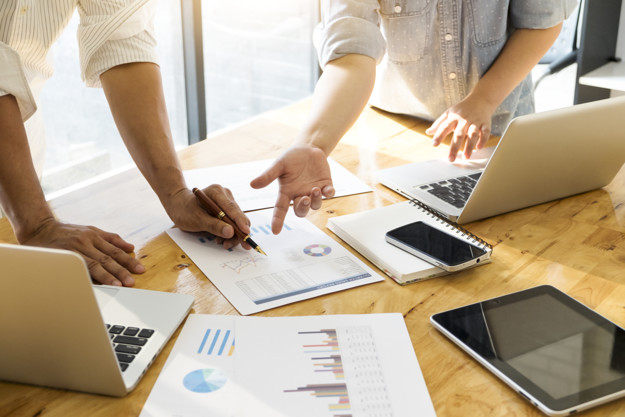 If you want to attract customers in an organic manner, there is no match for blogging. Blogging is one of the best marketing strategies to deliver educational and quality content to increase the value of your brand.
It provides you an opportunity to answer various questions and to present specific solutions to customers.
When it comes to reaching customers, it is essential to stand apart from the crowd. It is essential to be in the top positions to make yourself visible to customers. This is why you must go for SEO marketing.
You should apply SEO techniques on your websites and posts. It will help you to come on top during Google search results. As a result, customers will like to go with your platform.
Conclusion:
When it comes to reaching customers, there are many strategies for the same. But only reaching customers is not sufficient. You need to motivate them to go for a purchase on your platform. After all, this is the basic purpose of reaching out to customers. To help you out on the same, the best marketing strategy is presented.
Author Bio:
Wonderpush provides you with one of the best opportunities to reach customers. It provides you with iOS push notifications and Android push notifications to reach customers instantly and effectively.