In recent years, more and more workers have chosen to work either remotely from home, or in other locations around the country or the world. This is a trend that saw a huge spike when the COVID crisis kicked in, as many businesses increased their online activities due to continued lockdowns.
While working remotely is fine and likely the way of the future for many, data and IT security can't be forgotten about or swept under the carpet simply because individuals are not working in an office environment.
In this post, we'll be going over some IT security tips for remote workers, to ensure their home setups are safe and secure, that everyone is aware of the risks out there in the cyber world, and that the IT security of businesses that individuals are working for is not compromised.
1. Make Sure Your Computer Has Antivirus Software Installed
No home computer should be running without antivirus software installed. You're better off using a paid version from a reputable antivirus software company rather than the free versions going around, as these free versions are very limited in the protection they offer. Some good brands of antivirus software to consider include:
Norton

Trend Micro

Avast

Bitdefender

Kaspersky

McAfee

And others…
Set up your antivirus software to automatically download the latest updates and patches as they become available. There's little point in having quality antivirus software installed on your system if it can't automatically update when required. Your system will be at risk from the latest threats if it's not regularly updated.
2. Make Sure To Secure Your Home Wi-Fi
Rather than using the automatic password that your router came with, create your own password and use uppercase and lowercase letters, numbers, and special characters. Make your password as strong as you possibly can. Changing the name of your default wireless network is also a positive step.
Ensure network encryption is enabled. This will be found on the security settings of the wireless configuration page. On newer hardware, WPA2 is the strongest encryption.
Many people may not realize that home routers and Wi-Fis come with firmware patches and updates to keep them secure. Regularly visit your router's configuration page to check for and install the latest updates.
3. Download and Use a VPN
Using a VPN (Virtual Private Network) can enhance your home IT security, even if your place of work uses a VPN as well. Many VPNs simply use a username and password to gain access to the system, but a more secure method is having a VPN that uses a smart card. The Layer Two Tunneling Protocol (L2TP) offers a more enhanced encryption method, making it even harder for hackers and cybercriminals to gain access to your computer system.
4. Change Passwords Regularly
Whether at work or at home, it's always a wise idea to change passwords on a regular basis, just in case a hacker has discovered one of your passwords. Also, never use the exact same password for multiple platforms, accounts, and apps. Use a different password for each. Anything that makes it harder for a hacker to guess your passwords, the better. For this reason, never use names, birthdays, or anything else that might be obvious.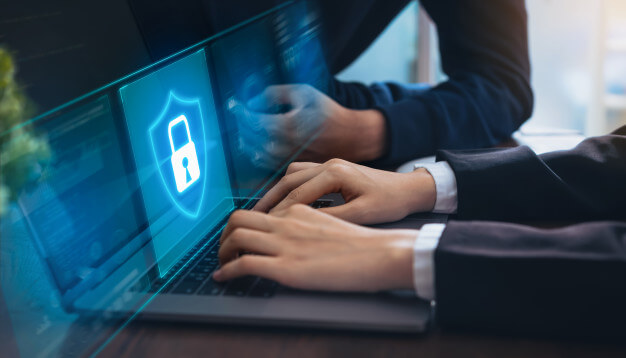 5. Be Aware of Email Scams
An email has been one of the favorite ways for hackers and cybercriminals to get to people for a very long time now. Email scams have never abated.
Educate yourself or your employees on what scams to be aware of and how to easily recognize an email scam.
As an example, if you receive a legitimate email from your bank, they'll always address you by your name and never something like "Dear Valued Customer". Your bank, and money transfer services like PayPal, will never ask you for login details within an email.
6. Enlist the Help of An IT Security Services Company
When it comes to professional data security, Australia has many options of companies that can ensure your business and remote employees have IT systems that are completely secure. It's well worth investing in expert IT security services for everyone's peace of mind.
Conclusion
Working remotely can be done successfully. Follow best practices for home network security and you shouldn't encounter any major issues working from home.