India is a goldmine of skilled engineers and technical genius. The country produces tens of thousands of engineering students every year. However, the surge of engineers in the country does not always assure of quality skills and talents. Hence, major companies and MNCs are making job criteria stricter each year. On the other hand, engineering students from MIT College in Manipal are renowned for having the ideal skills and sufficient talent to grab a profitable job opportunity at the earliest.
Choices of Engineering Degrees
Hundreds of thousands of students all over India apply for admission in the best engineering colleges every year. Leading technical colleges in India offer a vast choice to students who wish to become successful and skilled engineers.
The leading technical colleges and universities in India offer these choices to students who wish to pursue a Bachelor of Engineering (B. E.)/Bachelor of Technology (B. Tech) degrees in:
Aeronautical Engineering
Automobile Engineering
Biomedical Engineering
Biotechnology
Chemical Engineering
Civil Engineering
Computer and Communication Engineering
Computer Science and Engineering
Electrical and Electronics Engineering
Electronics and Instrumentation Engineering
Electronics and Communication Engineering
Industrial and Production Engineering
Information Technology
Mechanical Engineering
Media Technology
The thousands of engineering colleges in India vary when it comes to the quality of learning, teaching faculty and availability of research facilities. Hence, it is vital to choose a leading and reputed technical college, such as MIT College to ensure that you are prepared for the best and most successful career as an engineer.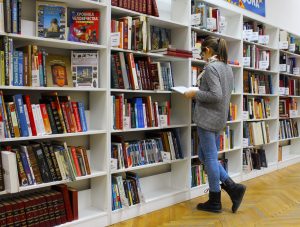 Highlights of Manipal Institute of Technology (MIT) College
These highlighting facts about MIT College make it the top choice for students from India and abroad who wish to become skilled engineers in the near future.
The Manipal Institute of Technology College is spread over an expansive 600 acres of land but yet maintains excellent Wi-Fi connectivity throughout it.
The college ranks as number 1 in the list of private Indian universities that provide research facilities in the country.
The MIT College ranks among the Top 5 Private Engineering Colleges in India.
International Reputation –
The College is not only popular with students from India but is also host to youngsters from over 57 different countries from all over the world too.
Manipal University offers 100% scholarship to deserving EWS students for pursuing a bachelor or master's degree in engineering.
MIT has a proactive placement cell which has helped thousands of students to become successful engineers at renowned companies. The university has tie-ups with renowned corporations for job placements of students, including with Tata Consultancy Services (TCS) Sangam, Infosys (Campus Connect program), EMC2 (Storage Area Network), Quest India Pvt. Ltd. (Master of Science in Mechanical Engineering), Government of Karnataka (sponsored Incubation Center), Intel Technology India Pvt. Ltd., and ATMEL INDIA (Embedded System Design Lab).
Student Exchange Programs –
MIT also collaborates with reputed and excellent universities abroad for facilitating student exchange programs. IAESTE provides complete assistance to students for enrolling in student exchange and expand their experience and skills with foreign education and training.
Choosing MIT College for your bachelors or masters degree in Engineering will help you build a stronger skill-set and ensure a successful technical career too.