Liftgates have become a popular convenience feature, making it easier for drivers and passengers to quickly access cargo. They work through a system of hydraulic cylinders, electrical motors, pulleys, cables, and hinges which allow the liftgate door to swing down and back up automatically with the push of a button. By understanding how a liftgate works, we can appreciate the engineering that goes into this useful automotive feature.
What Is A Liftgate?
A liftgate is essentially a retractable platform that can be lowered from the rear of a vehicle to ground level. It acts as a small ramp or bridge between the rear cargo area and the ground, allowing you to roll heavy items on and off the vehicle with ease.
Liftgates come in different types – manual, power, fold-away, etc. But fundamentally they serve the purpose of aiding the loading and unloading process. They eliminate the need to manually lift heavy cargo into the vehicle bed.
On vans and SUVs, liftgates are attached to the tailgate. On trucks, they may be mounted on the truck bed itself. Liftgates are commonly found on delivery vehicles, work trucks, rental trucks, and family vans/SUVs. If you face any problem with the working of liftgates, contact https://www.texhyd.com.
Benefits Of Having A Liftgate
Here are some of the benefits that a liftgate offers:
Allows easy loading/unloading of heavy cargo without manual lifting
Roll carts, dolleys, and appliances safely in and out of the vehicle
Eliminate injuries from lifting heavy objects
Safer way to load cargo as it minimizes unbalanced movements
Speeds up the loading/unloading process saving time and effort
Provides access to the full interior cargo space of the vehicle
Some models can double up as work platforms and lifts
Manual Liftgates
Manual liftgates need to be operated physically to lower and raise the platform. Here is how manual liftgates work:
A handle or lever needs to be pulled to release the locks and unfold the platform down to ground level. Springs aid this motion.
To raise the platform back up, the liftgate has to be manually lifted and swung upwards until the locks click back in place. Some manual models have assist springs or gas struts to enable easy closing.
Chains may be present to prevent the platform from dropping rapidly when released. The entire motion has to be controlled by the operator.
Some models have a shallow lip in the underside that hooks onto the rear edge of the cargo floor to support some of the weight when extended.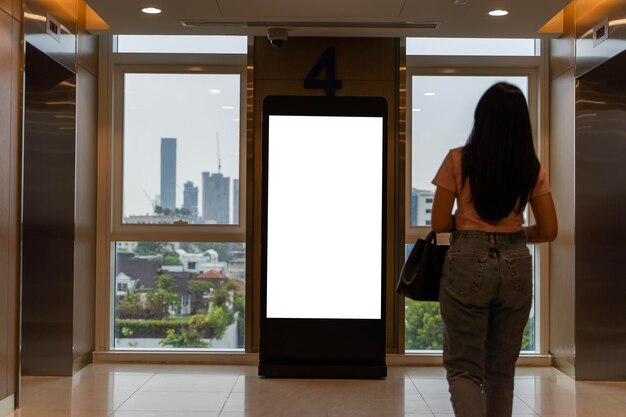 Power Liftgates
Power liftgates utilize hydraulic or electric actuators to raise and lower the platform. Here is how power liftgates function:
They usually have buttons on the platform itself or wireless remotes to control their movement.
Pressing the button activates hydraulic/electric pumps and cylinders that provide the power to unfold and lower the platform down.
To raise it back up, the button is pressed again which pumps fluid or activates motors to lift it back in place and engage the locks.
They have all the necessary mechanics built in so the power system smoothly raises and lowers the platform. No manual effort is required.
Sensors may be present to detect obstructions and prevent pinching injuries.
Fold Away Liftgates
Fold-away or flip-away liftgates have a platform that folds sideways under the cargo floor when not in use. Here's how they work:
When needed, a handle or button is used to unfold the platform sideways and down. Telescoping arms provide motion.
To stow it away, the platform is lifted back into a sideways position and slides under the cargo floor. This keeps the rear totally clear when a liftgate is not needed.
The flip-away models tend to have a lighter platform compared to conventional liftgates. But provide the same utility when required.
Liftgate Material And Construction
Here are some common aspects of liftgate construction:
Steel is the most common material used to construct liftgate platforms and frames. Aluminum is also sometimes used for lighter weight.
The platform surface is usually ribbed steel plate or expanded metal to provide grip and prevent slippage.
Powder coating and anti-corrosion treatments are applied for enhanced durability and weather resistance.
Hydraulic cylinders, pumps, reservoirs, and hoses form the power system on hydraulic liftgates. Electric actuators are used on electric models.
Control switches, wiring harnesses, sensors, and motors are present on power liftgates.
Liftgate Capacity And Dimensions
Liftgate weight capacities range from about 500 lbs to 2000 lbs depending on the model. The platform is usually rated for uniform cargo distribution over its length and width. Typical platform sizes range from 49″ to 62″ in width. The platform extends outwards up to about 30″ from the rear of the vehicle.