PUBG ( PLAYERUNKNOWN'S BATTLEGROUNDS ) is one of the viral realities, no doubt about it. According to the estimate done by variety.com survey, around 400 million people play the PUBG game. There is so much hype on to the twitter also. If we glance a look into the PUBG twitter section, " winner winner chicken dinner" tweets are all over the place.
Whether it's about some of the things you've done in the game which according to you are a must share or it's the chicken dinner after a late night win, it becomes a must to tweet.
PUBG twitter section seems to be totally on fire, what could be expected from a game encompassing this much of addiction. A lot of people argue whether this addiction is good or bad and that makes no sense, we are all free to believe in what we like.
With 1.38 million followers ( to date ), the PUBG twitter handle is adored by the fans all over the globe. We mentioned "08 reasons to follow the PUBG Twitter handle " in this article so make sure you go through them also, because we all wanna win it n every possible way? don't we?.  Not only the PUBG twitter handle is a source of passion but there are lit tweets going all over the globe which really are impressive. If you love them, you simply won't mind taking things far with twitter.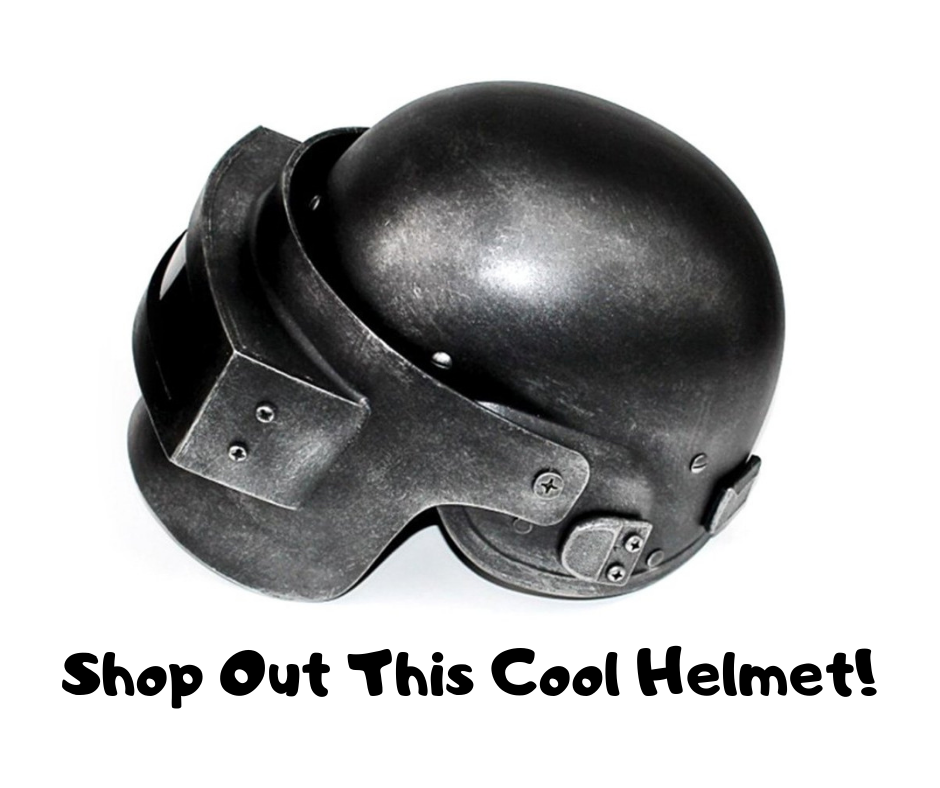 Tweeting PUBG stuff isn't something that's gonna see a demise soon enough. Whenever some lit activity is either spotted or done intentionally in the game, is seen; it is taken to Twitter and that's one of the things to meet new people and getting some exposure for your account as well. The perks of sharing your PUBG activities on Twitter with proper usage of the correct hashtags result in the engagement of similar passion people, resulting in an understanding community and team. Indeed a wise idea to share your PUBG on twitter
8 Reasons To Follow Up Official PUBG Twitter Account
Here we've mentioned the 8 reasons to follow the PUBG twitter handle. We are talking about the official twitter account of the authorities, not the players. There really is a lot of benefit for following the official twitter account of the PUBG, we've listed them out.
Every now and then, PUBG has to go through some minor or major changes making it a wise idea to be informed for whenever some update is coming. By following the PUBG twitter, you would have access to the latest and upcoming sneak peaks for the game. This one is actually good as many times there are rumors surrounding an upcoming update so been synced with the sneak peaks in one sure way to tackle with those as one exactly is aware of the upcoming changes in the game
Follow the PUBG twitter handle and the first thing you would notice is some lit content. They tweet about some of the most amazing experiences in the PUBG universe and have them all tweeted up for good. It's a relief to see some relaxing stuff and who knows they might share your content as well on their official account as well. It's good to be connected with them. Check out this latest tweet and tell me isn't it worth to follow the PUBG twitter handle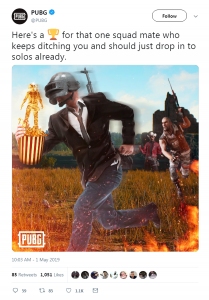 The comment section under the official tweets would let you meet new people would be a positive kick for your social interaction persona. Whenever an interesting tweet passes by, make sure to give some thoughts and opinions in the comment sections. It pays off well
One of the quality ways to find out new potential friends is to be active on the PUBG twitter communities. Being active around a community would result in the interaction with new people that would make it easy for you to be friends with new people around the globe to spend quality time in the game.
the comment section is one of the sure ways to have your own views shared up wit a wider audience in the PUBG world. Also if you have done some quality thing in the game then you can also share it with the officials, they won't mind sharing your stuff. You get free of cost promotion.
Every now and then there would some Question and Answer session going around for PUBG. It's fun to participate in those since they are powered by the official authorities. It is also a great way to bust up some myth bubbles as well. Here is what I mean to say.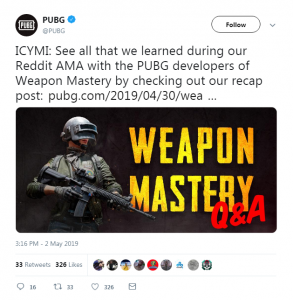 Every now and then there are polls going around at the official Twitter account of PUBG. It's a good idea to participate in those. Not only your opinions reach a wider audience but you also end up providing some useful information to the creators regarding some fixes and improvements to the game.
The only way to stay up to date with any kind of prize-winning contest is to be in touch with PUBG twitter account. It usually requires a little bit of participation and the turnouts can be huge. They might gift you giving a lot of free credit in your game so it's a good idea to simply just participate in those winning contests.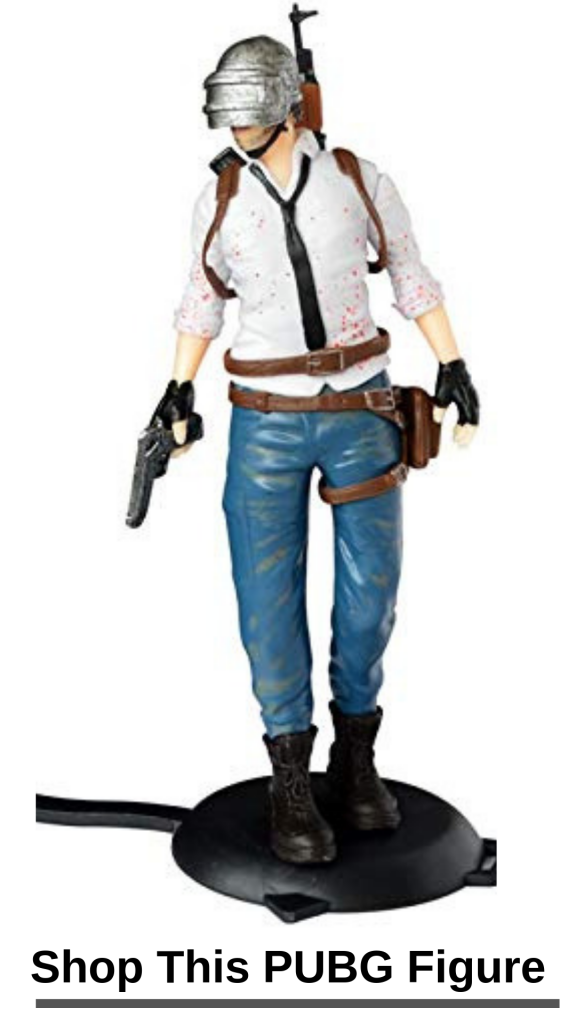 4 Reasons Why You Should Hype Up With PUBG Twitter
It's not all about the gameplay, it's about being in the gameplay all the time. To live the most out of your PUBG session consider following a few people who are really into the PUBG and consider tweeting some PUBG stuff so that others with a similar passion might follow you as well. With that, here are my 4 reasons why your should hype up your PUBG on Twitter.
1- For Fun
To get the most out of the game, you need this one. Tweeting around the gameplay videos, tactics some rumors. That's surely gonna elevate the interest and fun as well. It's fun to play the game but it gets better when you're sharing with others.
2- Promotion
It's the rule of thumb. If you have something that is a source of interest for people, you're definitely gonna see some promotion. That's one of the primary reasons you should consider while preparing every tweet out there. Consider adding proper hashtags that let people find you up.
3- Socialize
Socializing with people having the same interest is really much of a blessing. With busting around Twitter for PUBG, you can meet a lot of similar-minded people and that would change the way you look at the game.
4-  More To Know
It's simply not all about the game. Right now everyone is just loving it but eventually, there would come a time when it no longer would please you perhaps a time to move on to another game would approach you. With Twitter, you would be in a community with people exactly like you who are planning to move on to some other game. You can join them too.
Best Pubg players with their Twitter handle
Conqueror is the highest rank through which we can estimate the performance of a player. To reach the conqueror however takes a hell of a lot of time, patience, and a lot of hard work. The best players for PUBG are known as the conquerors and they have a server of their own through which they participate on the battlefield. Following up with some of the most knowledgeable people and regular practitioners of this game can result in a huge benefit. With so much to learn and amuse from, the idea of staying in touch with professional players all across the globe captivates the attention.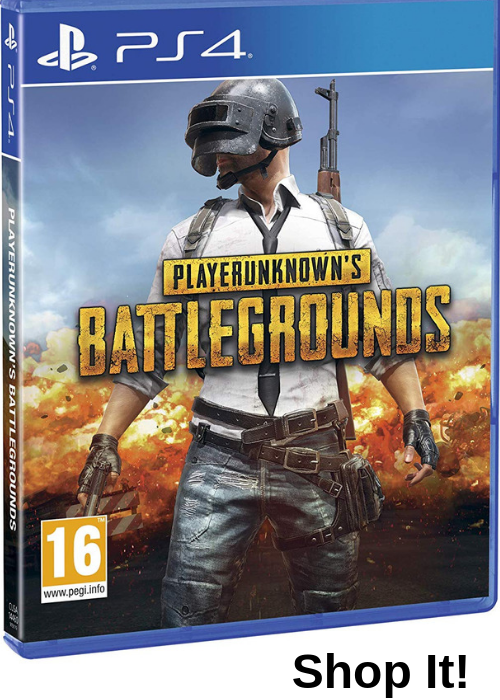 With that being said, we've made a list of top 10 PUBG players. these are one of the leading names in their respective game. We highly recommend following up with them along with side the official Twitter page of PUBG so that the player performance is always shooting for the top. Learn, grow and conquer.
Shroud is a professional player and is one of the leading people in the industry. Shroud ended up first in the ESL Pro League Season 4 on October 30, 2016. Besides ESL Pro, the shroud has won multiple awards in the gaming industry. Among the top games in which shroud has a reputation, PUBG has its place. besides PUBG, Counter-Strike: Global Offensive, Call of Duty: Black Ops 4, Assassin's Creed Odyssey, and many other games are what make the shroud stand out to be the leading man in his industry. Follow up with Michael Grzesiek a.k.a Shroud and stay up-to-date with the PUBG and related games as well.
Aadii Sawant a.k.Dynamo Gaming is one of the most popular gamers in India. Born in Mumbai, Aadii currently holds 1.4 million subscribers at the age of 21. Dynamo gaming has been seen to be the top player among the Dota 2, GTA 5, and PUBG community. Follow him up for some day-to-day staggering tips.
Ibiza is a 24-year-old gamer from the Netherlands. He is well known for his ranking and accomplishments in the PUBG universe. With multiple award-winnings, Ibiza is one of the leading entities in the gaming industry. Ibiza has a wild passion for PUBG and stood first place in GLL season 3 Europe. Ibiza surely knows how to do it.
Thierry Kaltenback a.k.a known as the Kaymind is a professional PUBG player from Canada. He is a member of Cloud 9. In 2019, Kaymind stood first at the NPL Royale 1 tournament. Kaymind has been participating in the tournament for a long and has won multiple awards for his contribution. Kaymind is also a full-time streamer on Twitch.
Jim Eliassen ( Jeemzz )is a 22-year-old Pro PUBG player from Europe. He is a member of Team Liquid. Jeemzz stood first in the GLL Season 3 Europe. Jeemzz has 12.88k followers on his Twitter account. He is also partnered with twitch tv.
WaduHek is a professional gamer for PUBG and a streamer at twitch tv. One of the discussed PUBG players for his game plays. As of this moment, Wadu holds 58,000 followers on his Twitter account. He is one of the must follow-ups for the PUBG twitter rush.
David Tillberg Persson a.k.a Fuzzface is a twitch partnered professional PUBG player from Europe. In OGA PUBG PIT Invitational S2 Tournament, Fuzzface was seen holding first place. With almost 12,000 Twitter followers the Fuzzface deserves a Twitter follow-up for his contributions to the PUBG community
Jere Kauppinen ( Jembty ) is a well-known professional PUBG player from Europe for Team Liquid. Jembty stood first in the GLL Season 3 Tournament held for the Pubg in November 2018. Besides that, Jembty has won numerous in many other tournaments as well. Currently, Jembty holds 11.6k Twitter followers.
Samu Kauppinen ( Sambty ) is the twin brother of Jembty and is a professional PUBG player for Team Liquid from Europe. With 7,000 followers on his Twitter handle, Sambty shares a wild passion for PUBG.
The break is one of the leading people from Manchester. His Twitter handle has 42,000 followers making him one of the absolute to follow. The break is a professional player for PUBG and is one of the most viewed streamers on Twitch.
That winds up the list of the best PUBG players around the world. While following them all up might seems confusing at first but it's a good idea. At least the following few from the list are good. Not only one can stay up-to-date regarding the tournaments for PUBG only but would also stay awake for the other related games.
PUBG no doubt is one of the addictive realities, spanning every dimension. While the news and sneak peek predominantly keep occupying the players however fake news and new hacks are all over the place. While a hack totally appears to be a dream come true, there are no hacks for this game. Since it's played online over the server, no hacks are there to assist the cheaters. You can also try some exciting games without registrations (jednoręki bandyta gry za darmo).