64% of people find customer experience more important than price when it comes to online purchases, and if you want to generate more leads and increase revenue, your e-commerce business must focus on providing impeccable customer service.
Keeping up with the trends that increase customer satisfaction is a must, and you have to educate your employees on how to provide better customer services, be it through webinars or through training maker software.
There are many ways for your e-commerce business to improve its customer relationships, so let's dive in.
Personalizing Customer Experience
Most online shoppers expect a personalized shopping experience, and over 74% of them feel frustrated when website content is not personalized. It may sound like a difficult thing to accomplish, but there are many ways you can meet this expectation.
The simplest way to do this is to offer every customer the opportunity to create an account on your website. This allows them to see their past purchases, and save personal information to make for easier checkouts.
An even better way to personalize their customer experience is to take advantage of the new technology.
With the rise of the AI, Internet of Things (IoT), and IoT connected devices, you can gather valuable information about your potential customers.
You can learn about their online behavior, their products preferences, and use this information to offer them relevant suggestions and recommendations.
24/7 Support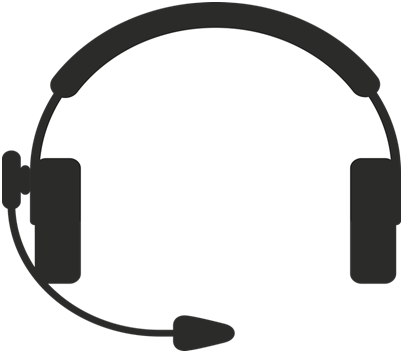 Constant customer support allows shoppers to make safe purchases anytime, anywhere. Most customers need help with online purchasing, and answering their questions and requests immediately creates loyalty.
You can use training maker software to teach your customer service agents on how to properly deal with customers and how to help them make a purchase.
Offering 24/7 customer support isn't as difficult nor as expensive as it used to be. You could incorporate AI chatbots into your website which can answer the majority of customers' questions quickly and accurately.
Social Media Presence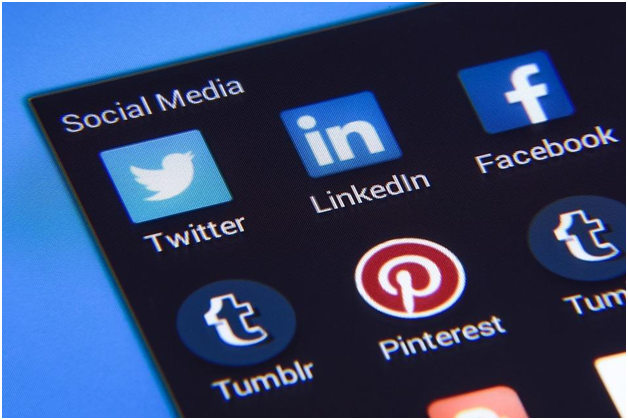 The best way to connect and engage with your existing and potential clients is to be present on social media platforms.
This does have some pitfalls, however. If you have multiple social media accounts, it could prove to be difficult being active on all of them.
Inactive accounts leave the impression that you're unprofessional and untrustworthy. If it's been months since you'd last posted something on a certain platform, it's best to delete that account.
It's highly important to regularly post content because it shows reliability, and you can reach wider audiences to connect with.
Allow your followers to get to know you and your team, and let your personality shine through by answering their questions and comments. This will create an emotional connection with your customers and make them more loyal to your brand.
Website Navigation
The best way to attract more website visitors is to have a modern web design and draw them in with interesting images and unique products.
The best way to keep your visitors and improve your conversion rates is to have great website navigation.
Clearly divided categories, accurate titles, and the overall user-friendly design will ensure your customers keep coming back.
It's important to keep everything as simple as possible, from finding the correct product to finishing off a purchase.
If the website is too confusing, and customers have to spend more than a few seconds searching for their desired item, they're much more likely to abandon their shopping cart and go elsewhere.
Return Policy
Earning customers' trust and loyalty is made much easier with a great return policy. An inconvenient return policy deters over 80% of interested shoppers, and that's your money lost.
Unlike in brick-and-mortar stores, online shoppers cannot get to truly see and hold the physical product before buying it, and that's why they find great return policies much more important.
The restrictive return policy of an e-commerce company can deter shoppers and force them to go to the competitors to find a comparable product that's safer to buy.
A transparent and simple return policy, however, will inspire trust in your shoppers and they'll be much more satisfied with your business.
Customer Satisfaction Analysis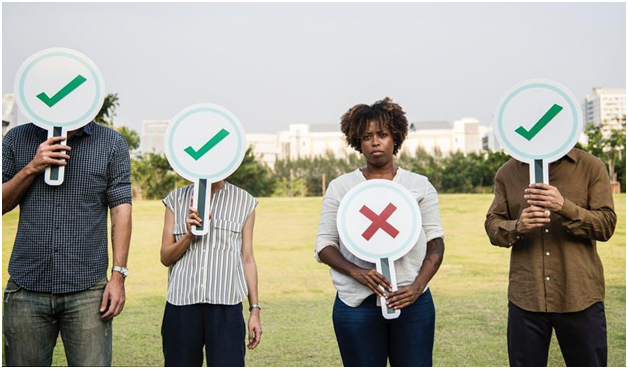 Even if you're doing everything by the book, and are trying to ensure all customers are equally satisfied, there'll always be room for improvement.
Giving your customers a chance to express their opinions of your business will prove invaluable to them and to you.
Customers will see you're interested in providing them with the best experience, and offering them surveys or quizzes will allow you to analyze how satisfied they are, and what you're doing right or wrong.
You can improve your employees' performance through training maker software, and ensure you're doing everything in your power to improve customer satisfaction.
Great customer service will set your business apart from the competition and will inspire loyal customers who keep coming back.
The key factors that ensure complete customer satisfaction include:
Customer feedback
Great return policy
Easy website navigation
Constant social media presence
Available support 24/7
Personalized customer experience
All these customer service improvements allow you to create better customer relationships and eventually lead to an increase in revenue and a more successful business.
Surpassing your competition means always putting your customers first, allowing them to completely enjoy their shopping experience on your website, and ensuring that the shopping process runs smoothly.
Satisfied customers are an integral part of any business, including e-commerce, and meeting all their needs will allow you to build a great reputation and increase your client base.
Author Bio:
Kamy Anderson is an ed-tech enthusiast with a passion for writing on emerging technologies in the areas of corporate training and education. He is an expert in learning management system & eLearning authoring tools – currently associated with ProProfs Training Maker.