From a diversity of qualifications to offer a substantial income source, practicing as an aesthetic or cosmetic nurse has many benefits. If you are a nurse and looking for a new direction where you can keep using your personal and practical skills to change many people's lives, aesthetic nursing is a niche you should consider.
Before you start your practice, an excellent way to hone your skills and increase your chances of working with the best doctors is by getting an aesthetic nurse certification.
What Is Aesthetic Nurse Certification?
In the last few years, continuous research has been conducted to improve various facial and body features for enhanced beauty. Aesthetic medicine and surgery is one such field, which offers different methods to alleviate your looks and reduce fine lines and wrinkles effectively and safely.
As nurse practitioners, if you want to be a part of aesthetic medicine and surgery, you must undergo training to brush up your skills. Along with your registered nurse or nurse practitioner license, you can voluntarily obtain specialty certifications to demonstrate your competency.
If you plan to get an aesthetic nurse certification, you have to go through the following steps.
How to Get an Aesthetic Nurse Certification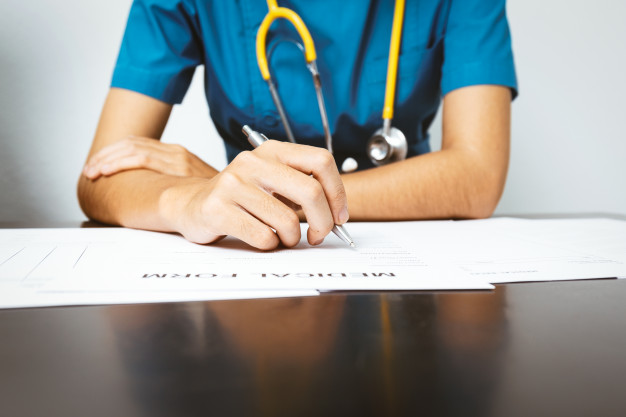 Pick the Right Training Program
If you have planned to take up a certification course, the first step is to choose the right program. Certification courses offer different programs like facial and body aesthetic courses, including specializations like Botox and Dermal fillers courses, Rhinoplasty training, and more.
Please choose a program according to your interest before you enroll in it.
Check If the Program Is Accredited
Before you enroll in the program, check if the program is accredited with the proper standards. For nurse practitioners, the activity should be certified as per the standards specified by the American Association of Nurse Practitioners.
Some courses are offered with a joint holding of The American Association of Aesthetic Medicine and Surgery and Advancing Knowledge in Healthcare. Enroll in courses that offer legit training.
Such courses are extra add-ons to the specialist certification that you get through Plastic Surgical Nursing Certification Board (PSNCB).
You Can Consider the Aesthetic Nurse Specialist Certification
It is an entirely voluntary decision for you to make. Obtaining a legit specialty certification will demonstrate your competence in carrying out the cosmetic procedures to prospective employers.
If you plan to work as a cosmetic injector, botox injector, or if you want to pursue a career in any such specialized streams, these certifications will be the most helpful. You can obtain the Certified Aesthetics Nurse Specialist credential through the Plastic Surgical Nursing Certification Board.
The eligibility requirements for the CANS exam is,
You should have a Registered nurse (RN) license.
Two years of working experience as a Registered nurse.
One of those two years working in aesthetic or plastic surgery, facial plastic surgery, ophthalmology, or dermatology.
Once you pass the exam, you have to make sure to recertify every three years. You can do this by accruing 45 contact hours by continuing your education.
Becoming an Aesthetic or Cosmetic Nurse
Other than the aesthetic nurse certification, other education requirements to become an aesthetic nurse are,
You should have a Registered Nurse degree from any university which offers a two-year associate's Degree in Nursing or a four-year Bachelor's of Science in Nursing.
You should have completed the NCLEX-RN exam to practice as a licensed nurse in your state.
Additionally, you can take up certification courses to higher your chances of recruitment in the field.
In conclusion, choose a suitable program where you can learn all the proper techniques to hone your practical, personal, and business skills when practicing as an aesthetic nurse in the competitive field. With more and more people keen on aesthetic procedures, you can carve out a rewarding career in this niche.