A career in nursing is not always meant to work in a hospital environment, dealing with the same shifts and duties day by day. Some may not even want to work in a hospital environment because of the work pressure, nursing burnout issues, shift times, or maybe because of bullying. For them who like to work alone in their space, or want to travel around the world while continuing their work may have modern job opportunities to support their dreams. Here are some exciting nursing facts to know:
Demand for bilingual nurses will increase.

More nurses will choose to be trained in one nursing field.

Telehealth services will make it easier for patients to access healthcare.

The need for online nursing education programs will increase.

The proportion of male nurses will increase by 2025. 
If you are a person who likes to work alone or a wanderer who wants to travel while working, here are 10 unusual non-clinical job opportunities for you:
Have you ever wished to be a lawyer or a nurse saving the life of others?
How about a profession that comes under those two dreams? That's what a career as a legal nurse consultant (LNC)!  As a legal nurse consultant, you'll be assisting a variety of professionals who are in the field of government offices, law firms, and insurance companies. 
Being an LNC doesn't require them to practice law as part of their careers; they help professionals in the law firm with their medical issues. The Bureau of Labor Statistics predicts that by the end of 2025, nursing employment for LNCs will grow by at least 16% than any other nursing profession.
A recent John Hopkins study found out that medical errors are the third leading factor of death in the United States alone. As a patient advocate, your primary duties will be ensuring the patients see the relevant physicians, their treatment plans are genuine and error-free, and the patients are taking advantage of all the accessible medical options for them.
Additional duties may include educating patients, families, and caregivers on the medical conditions and treatment plans, ensuring insurance processors are paying precisely, and billing departments are billing accurately. They also act as a reputed person as a patient's claims through the health insurance system.
Cruise shipping can be a challenging profession for those who aren't tied down to the responsibilities on land. Plus, you can go to exciting places along with your profession. It's like getting paid to b on a cruise ship and visit places. It's not like working in a clinical or hospital environment, shift after shift, work after work – it's like you'll be in the middle of the ocean and will be on the way to some exotic places.
However, don't expect to get a cruise ship nursing job just out of your nursing school. Most of the cruise shipping lines require a state license and at least 2-year experience in the field. They are most likely to hire you if you've better experience in acute care or emergency section of the hospitals. Cruise nurses are usually employed based on a 6-month contract.
Camp nurses are hired to serve a community of people. Their work can be in different types of camps that last from days to months at a time. Those camps can be summer camps, educational or research related camps, or even military camps located in a total wildness or far away from health clinics. 
They should have extensive knowledge of the dangers of the wilderness, poisonous plants and should think and act as the people on the camp are entirely rely on them. They have to make sure all the individuals are fit and healthy enough to attend the camp. And some camps may include disabled persons, and it's the duty of a camp nurse to care for them appropriately.
What if I told you, you could work as a nurse in Disneyland – said to be the happiest place on Earth? Just like any other RN-BSN nurse, you can work as a Disney nurse to care for the injured employees or guests at the theme park or hotel. Being in your happy place and treating people who make the magic happens can be a wonderful feeling.
You could perform your general duties such as taking vital signs, treating minor injuries, educating the patient on the disease, documenting your results, and, if needed transfer the patient to the hospital for additional treatment and all. And you could work with your favorite characters from Disneyland, celebrities visiting the theme park, and all the other people from across the globe.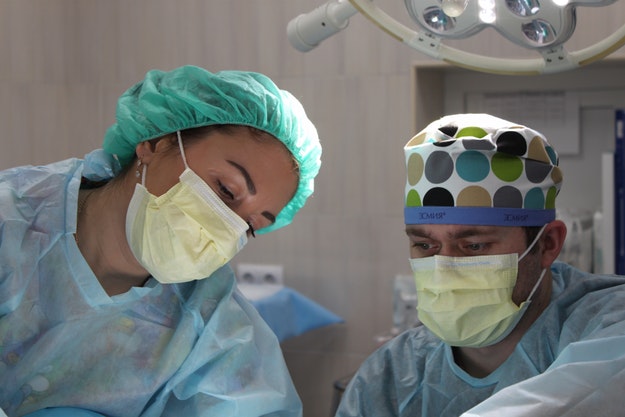 Now you have an idea of nursing careers that don't require our presence in the clinical or hospital environment; you can easily manage your work-life balance without being under a high pressured work system. Some of these professions are highly rewarding in the sense of building your skills and giving you more freedom of work. Being in a non-clinical nursing job and enjoying your life can be a dream for introverts and nurses who are facing severe burnout.
Most of these jobs don't require a shifting time, but if they do, take proper measures to keep you healthy during our shifts. Contract-based nursing careers like travel nursing and cruise shipping will give you enough time to recharge your life before moving into your next contract, and you won't be needed there 24/7. So, all you have to do now is that complete your nursing programs, get well experienced in your field, and choose a path where you will be happy.
While choosing your contract based works, there are several things you have to look for. Non-clinical nursing jobs are not always come with the option of working from your home. There will be a plethora of agencies who are willing to recruit you and give you the perfect nursing job you've wanted. It'll always be better to investigate about your agency a bit before approaching them or accepting their offer. Learn more about your payment, shits, salary, safety, food, and other options as much as possible. And you'll be all good to go!