If you are considering getting into nursing but are concerned about being limited in your options, then you will be happy to know that there's more to nursing than just caring for patients in a hospital setting. In fact, there are likely more positions available to you as a registered nurse than you ever could have imagined!
Of course, there are positions for nurses outside of patient care, but even within that niche, you could just as well be on a boat in the middle of nowhere as you could in a local hospital! Let's take a closer look at what's available to you after graduation.
What's available for graduate nurses in the US?
Nurses in training have a variety of options to consider when it comes to their upcoming career paths, including:
Healthcare Administration
Management
Consulting
Executive positions
Consultation
HR development
However, if you still wish to focus on nursing full-time but want to focus on one specific area, there are practically endless opportunities for nurses in the US! You do not have to work in any general hospital, working bedside — unless you absolutely wish to.
Nurses are required both on the ground at medical facilities and out in the field. Did you know, for example, that many nurses work at sea and up in the air?
Regardless of where you'd like to work as a nurse, you must graduate with the specific type of nursing degree you will need to pursue a career in your chosen niche. While some routes require a general BSN (Bachelor of Science in Nursing), others will demand more specific qualifications.
But, before considering the different education paths available to you, let's take a look at just some of the nursing specialties you might want to look at:
Acute-care Nurses
Acute-care nurses provide particular kinds of care for patients in critical condition. Some of the responsibilities of an acute-care nurse are to collect blood and tissue samples, provide care plans for patients recovering from severe surgeries and work to provide the best care for patients with life-threatening ailments.
Midwives
Also known as labor and delivery nurses, these specialists work solely with women during and after labor. They monitor both the baby's and the mother's general health, and vital signs and help to ensure safe delivery. Midwives will also provide advice to new moms throughout pregnancy and offer emotional and reassuring support pre-and post-birth.
This is one of the most rewarding nursing pathways open to qualified professionals working in the US. However, as you may imagine, it is also a role that arrives with some of the most emotional moments day after day — at both ends of the spectrum. For example, midwives can help support women undergoing postpartum depression.
It's possible to specialize purely in labor and delivery or to train as a full midwife. Latter positions allow you to care for women throughout gestation.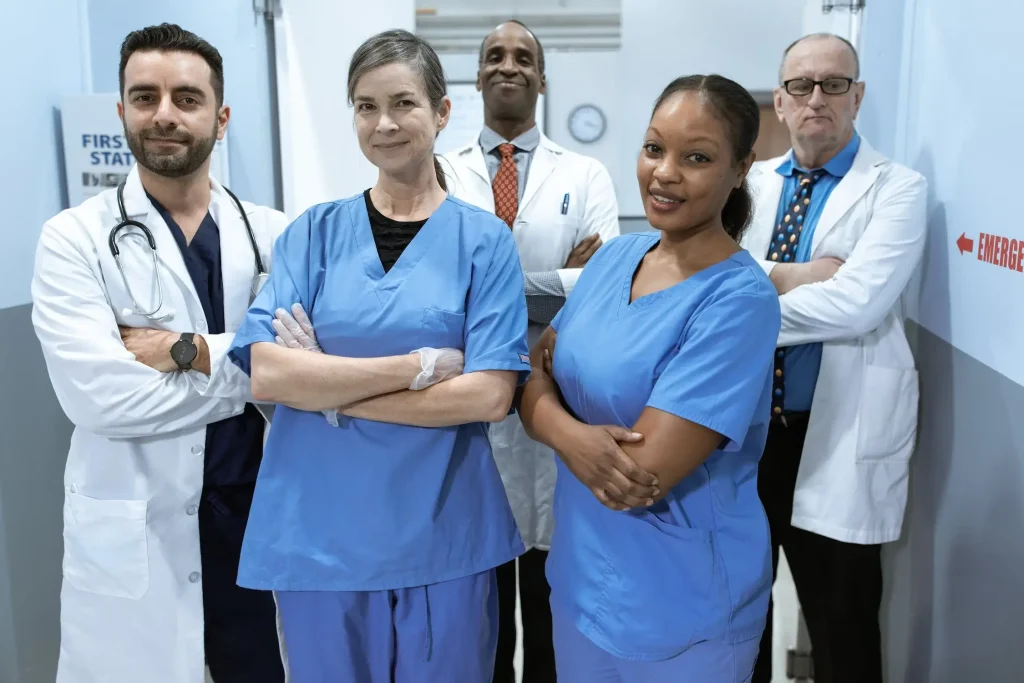 Critical-care Nurses
Similar to an acute-care nurse, a critical-care nurse looks after patients in intensive care units. They have to be able to use advanced tools and machinery, make quick decisions, advocate for their patients and make serious judgment calls on the spot. This is one of the more intense pathways or specialties for nurses working in the US, but at the same time, it's certainly one of the most rewarding.
Air Force Nurses
Air Force nurses are employed directly by the United States Air Force. Therefore, they work in the military. As an Air Force nurse, you would be expected to provide care and treatment for servicemen, women, and their families worldwide. This is a great option for nurses who want to help treat a wide range of ailments and who wish to travel as much as possible while working.
Forensic Support Nurses
A forensic nurse specifically provides care for victims of crimes, often specializing in care and guidance for victims of grievous bodily harm and sexual assault. Beyond offering physical care, they also need to provide support victims can rely on to help get back to a healthy lifestyle.
Community Nurses
If you want to improve your community — or want to make a specific effort to help people within marginalized areas — then this is a great career path to follow. A community nurse is there to provide education and awareness to their communities about specific health risks, new health and safety measures, and more.
For example, during the COVID-19 pandemic, community nurses helped to deliver important information about lockdown measures and vaccines.
Burn-unit Nurses
By working in the burn unit specifically, a burn-unit nurse's duties include stabilizing patients, preventing infections and organ failure, and upholding exceptional standards of care. Patients in burn units are some of the most at risk from fatal infections and injuries, meaning this specialty requires a very specific type of nurse.
Diabetes Nurses
As the name suggests, nurses in this specialty focus on caring for patients with diabetes and educating them on how to manage their condition. Diabetes is one of the most complex conditions affecting millions of people, and it can afflict people of all ages and lifestyles. Therefore, you'll need to be open, caring, and willing to provide a variety of care standards and options to your patients.
Oncology nurses
Oncology nursing surrounds the treatment of cancer patients. Specifically, nurses in this field will provide dedicated care and support to people at all stages of specific cancers. It's possible to specialize in a given type of cancer, though many oncology nurses choose to support the whole gamut.
Oncology nurses are also responsible for helping to create care plans for patients with cancer. In some cases, this may require discussing and planning end-of-life care and communicating with the families of those who are afflicted.
Camp Nurses
As a camp nurse, you will generally provide care to children, counselors, and other campers at summer camps, holiday facilities, and parks. Beyond nursing, camp nurses are also often administrators within the camps and perform other duties to help keep everyone safe and healthy.
Transplant nurses
As the name suggests, nurses working in this niche will care specifically for those patients who receive organ transplants. To acclimatize to their new organs or tissue, transplant nurses will help to ensure patients get the fluids and medications they need to get restored to full health. In some cases, this role will also involve working closely with patient families, ensuring communication with regard to future care and medication needs.
OR nurses
OR, or operating-room nurses, work directly with surgeons to provide life-saving care. These nurses can help to prepare patients mentally and physically for surgeries, offer support to surgeons during procedures and ensure that patients receive the care and medication they require once leaving the theater.
Like some of the other specialties listed above, this niche of nursing can be highly intense. However, you're effectively helping to save lives that may be on the brink. It's immensely rewarding to get into this niche, as a result.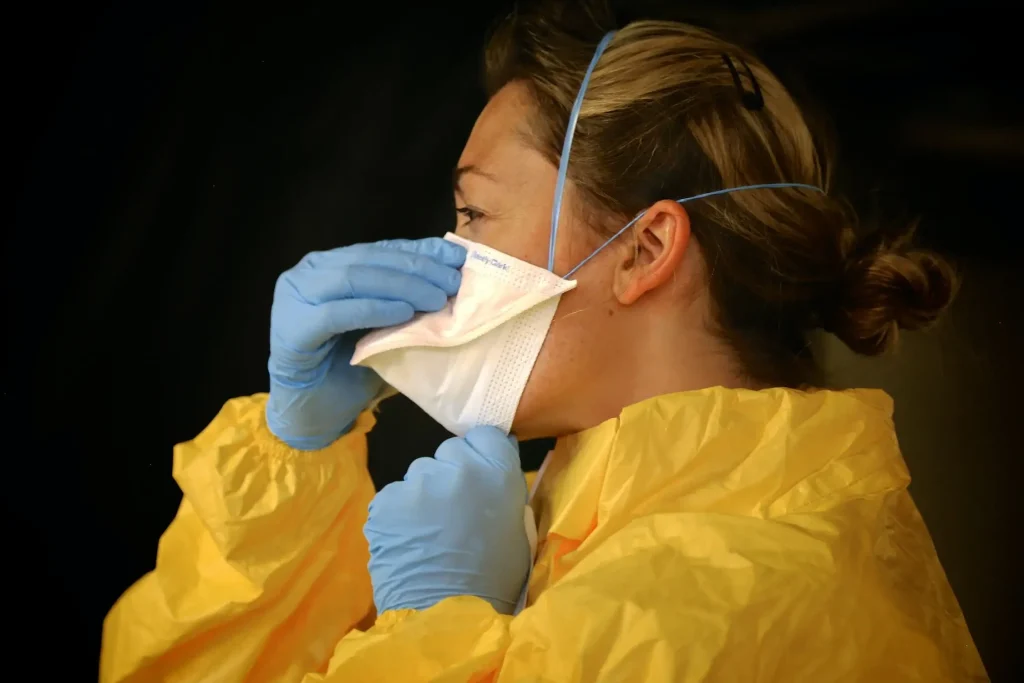 Geriatric Nurses
Geriatric nurses care for elderly and infirm patients who may need specific or sensitive care as a result of advancing conditions or as a result of their age. As average ages rise around the world, it's not surprising that geriatric care is increasingly in demand, even in particularly young populations.
For example, geriatric nurses were in particularly high demand at the height of COVID-19, as older people were considered to be some of the most at-risk patients from the novel coronavirus.
How to Find the Best Nursing Position
Finding the right role for you, as a nurse, can take some time. As you can see, there is an array of different areas that need expertise in nursing, which can mean that you need to take on additional education or experience. But how do you necessarily find out which niche is best suited to your working style?
Taking on work experience and interning during your studies is a great way to get niche experience in the wider nursing field. You will be able to see what the day-to-day of the career you are considering entails, and you'll be able to ask knowledgeable nurses and specialists, who have years behind them in the specialty, questions about the role.
To work and develop at the same time as your studies, you can always consider an online course. That way, you are flexible in both your hours and location (which can be of real service when considering jobs far away or even traveling positions, such as if you're working with the Armed Forces).
It's worth considering such a course as an MSc in nursing, like from Spring Arbor University, in which you can dive deep into modern nursing practice before settling on a field that really interests you.
Conclusion
Nursing is a career path that never starts and ends at the hospital or doctor's surgery. As you can see, it's an exciting line of work that will take you to all kinds of places and take on a variety of pressing challenges.
If you have the right mindset and passion for nursing and caring for people, in general, you never know what niche you might excel in. As a priority, make sure to graduate as a nurse, and then collect additional experience over the years to come!