Social media was started by Zuckerberg's platform that was meant for university students to touch bases and Facebook quickly became a global phenomenon. With literally billions of users, Facebook offers much to the marketing sector and this very complex platform has hidden treasures for those who know how to find it. Let's take a look at some of the strategies you can use when advertising on Facebook.
Creating a strong following –
How does one achieve this? Hook up with a premier digital marketing agency with a Facebook marketing team. They create and post rich content and encourage users to engage, which leads to a following. Why does a user click on 'follow'? They find the content informative and engaging and wish to be notified when new content is published. Hiring a web content writer to post engaging blogs on your page is one way to generate a following; this is just one strategy that a dedicated Facebook marketing team might deploy. Interaction via comments is a vital aspect of generating followers and with a team in control of your page, you can rest assured of great results.
Hire an agency to create an introduction video that is posted on your page; people like to put faces to names and this helps to personalize the relationship. You can create short product demo clips, show a product installation and customer interviews are all effective ways to develop a relationship with your followers. 4K is now the norm and with hi-speed Internet, you can deliver rich content directly to your customers' screens; this is a tool that should be utilized all the time and the importance of dynamic content cannot be overstated.
For a small fee, you can have a Facebook post delivered to 1000s of users' feeds, and what's more, you can choose who gets to see your content; variables include, gender, country of origin, age, profession, language, even religious preferences. Simply put, your content is seen by those who are interested in your products or services and targeted marketing is very effective and inexpensive. Here are a few tips on Facebook and Instagram ads.
Professional social media marketing –
Social media marketing is a specialized field and due to the complexity, hiring a professional Facebook marketing team is the best way to succeed. They analyze feedback and test various strategies to discover the optimum method to achieve the marketing goals. How to find the best social media marketing agency? Start with a Google search and when looking at SEO agencies, check out their client list, which should contain well-known brands.
Facebook is great for branding and with a team of experts in your corner, people will think quality and reliability when they see your brand. When you make contact with a leading digital marketing agency, they carry out an online audit to determine how much of a social media profile you have. This enables a specific marketing plan to be compiled and the agency helps you to define your groups and work out your short and long-term goals.
Facebook offers so many ways to forge a connection with your followers, while also offering strategies to reach new users that fit your selected profiles. The Facebook network is global, yet you can focus on local users, which is perfect for service-based small businesses that serve a local community. You can chat with users on Messenger and even video calls; the possibilities are endless with Facebook if you know what you're doing.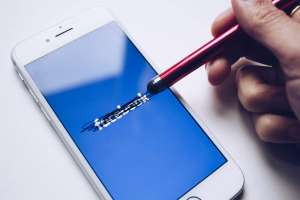 When you hire a team of Facebook marketers, they track and monitor everything, which enables content adjustment and other tweaks; ongoing campaigns are extremely effective, as you can fine-tune the content and where it is shown. ROI is important and you get the best results when you use a professional Facebook marketing team.
There are a million and one ways to encourage your Facebook content; special offers, recommend promotions, and end-of-season sales. Let's not forget loyalty bonuses, vital for customer retention; offer special digital vouchers to those who spread the word and with many different approaches, you will reach your target traffic.
At the end of the day, it is all about your content and the web content writer should be creating your text, while images and video should be premium quality and original. Hiring an agency to handle all your digital marketing is a smart move and it allows you to focus on customer experience and other important aspects of the business.
On the face of it, social media platforms such as Facebook might seem like a chat platform, yet this most popular of all social media platforms offers the marketer untold potential.
Read More: Facebook Ads Vs. Instagram Ads: Which One is Best for Brands?