Mumbai, people say that the city never sleeps and the people here are always active and ready to make a challenge their life. From the local train journeys to skip meal over vada pav. However, as you know, alcohol has its crowd people crazy, and they need to be high before any party. However, as per the government rules and laws, some days are the bad days or dry days for alcohol lovers. Today we have a list of holidays where you will not be able to buy or serve allows. The only option you are left out is pre-filling your stock and not let these dry days spoil your party mode.
May 1st: Wednesday: Maharashtra Day 
The Maharashtra day or the labors day that falls on May 1st and the people of Maharashtra are sensitive about their motherland and do not like anyone going against their rules. So this is the strict government order that alcohol doesn't be served any area of Mumbai e it a pub or the daaru stores.
May 18th: Saturday: Buddha Purnima 
Keeping the buddha religion beliefs in mind, buddha Purnima is an auspicious day for the buddha community. So in respect to the religion on May 18th that is buddha prima people are not allowed to buy alcohol. 
4 or 5 June: Tuesday or Wednesday: Eid al-Fitr 
Eid al fir is also a holy day in the Muslim community it is considered as a dry day in Mumbai. You will not be served alcohol on this day so better don't plan any party on this day.
July 16th: Tuesday: Guru Purnima 
Ah, ha region days are on so better have a big stock ready for few months. July 16th is guru Purnima, and this is again a holiday. Moreover, it is a big day in Hindu mythology. 
11 or 12 August: Sunday or Monday: Eid al-Adha
Eid is up so this day is dry in Mumbai, and you have skip alcohol for the tasty sheer khurma. So if you want to leave a drink for the delicious food at your Muslim friends home, then this is an excellent deal. Else you can stock up alcohol.
August 15th: Thursday: Independence Day 
Its a national holiday and independence is a dry day all over the nation. According to Indian government law, it is strict that alcohol is not served anywhere and people need to follow this day like it is our national day and as a citizen, it our duty we respect it.
August 24th: Saturday: Janmashtami 
Have you been to Mumbai on this day even though it's a dry day in Mumbai but it is happening there is a lot of fun on the road people climb on each other and break the pots as Lord Krishna did in the past? So better fill your stock up.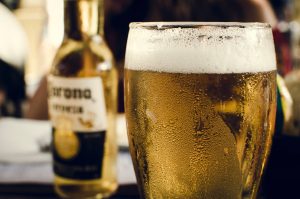 September 2nd: Monday:
Ganesh Chaturthi and September 28th: Saturday: Muharram 
They both are regions festivals one is of Hindu and one is of Muslim, but both are respected, and alcohol is not served on these two days on pubs, lounges and alcohol stores.
October 2nd: Wednesday:
Gandhi Jayanti 
This is again a nation dry day, and as we all know, Gandhi Ji was against alcohol as a respect to the father of nation alcohol is prohibited in this date every ever all over the nation.
October 8th: Tuesday:
Dussehra 
The holy day of Hindu where the goddess is worshiped for nine days and on the last day that is Dussehra alcohol is not served anywhere in Mumbai it is dry in Mumbai.
Other than these there is so some more add on days where alcohol is not served and people who have a habit of regular drink they generally stick to before the dry days in Mumbai. So here are a few more days that are followed, and people do need to develop and also the days can be added depending on government rules and policies.
October 13th: Sunday:
Valmiki Jayanti 
October 27th: Sunday:
Diwali 
9 or 10 November: Saturday or Sunday:
Eid-ul-Milad  
November 12th: Tuesday:
Guru Nanak Jayanti 
December 25th: Wednesday:
Christmas 
Though Christmas and Diwali are days where people do go out and drink but legally it is not allowed in Mumbai.
So this is a list that can help you be aware of the dry days in Mumbai. It is our duty that we follow all the dry days and don't go against them as they are all made concerning country and religion beliefs. I hope this article helped you have an awareness of all the dry days in Mumbai.