Are you a party person and fond of alcohol, do you also feel that the party cannot end till you are one bottle down? Today's article will help you be pre-planned and be saved from all the dry days. Let us know a lot more about alcohol and the days when alcohol is not get served on your tables. Are you wondering what a dry day is?  A dry day is a day on which liquor shops are supposed to be closed. Usually, these days are dry concerning religion or nation. So these days are mostly public holidays or festivals. According to alcohol laws in India, the excise government is meant to notify the list of prohibited days every year. Three types of dry days are followed throughout India. And anyone who crosses these guidelines is fined and punished.
National Dry Day: 
This is the day where alcohol is not served in pubs, restaurants, and not even the local liquor shops in all cities/ states of India. India has 3 national dry days, i.e., Republic Day, Independence Day, and Gandhi Jayanti. And it is good we all respect these days and not cross the line. Like dry days in Delhi are given below
 

State Level Dry Days:
The sale and alcohol are prohibited at liquor stores, wine shops, pubs, bars, hotels, and restaurants on the day of the state elections. And this is decided upon states individually.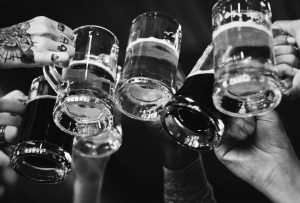 Legal liquor age: 
The liquor age of every state depends on the crowd, so let us know the age that is given by the government.
Sikkim, UP, Karnataka, Himachal Pradesh, Goa, Pondicherry – 18 yrs

Punjab, Meghalaya, Haryana, Maharashtra, Union Territories – Delhi, Chandigarh – 25 yrs

All other states (and for beer in Maharashtra) – 21 yrs
And other than this alcohol is banned in the Andaman & Nicobar Islands, Gujarat, Lakshadweep, Manipur, Bihar, and Mizoram. So if you are traveling to these states don't make your Daru party plans as it is not allowed in these state boundaries. 
Now, let us move to the updates about the capital, where the level of alcohol consumption is high because Delhi is not a land of a particular society. You can find young students and job finders moving to the capital in the search for a better life.  So its obis that party is for youth bees. So alcohol is always a thought. So the updates about the days that you are not gonna find daru in Delhi NCR is here. 
Calendar for Dry Days in Delhi
[table id=3 /]
The days can be added by the government any time by giving a notice of seven days. And as a Nobel citizen, it is our duty that we follow the dry days in Delhi with respect. Drinking driving is injurious to health, and committing this crime can take your life or someone's life, so make sure that you don't drive when you are high.