Style is personal. It is true when they say fashion changes, but the style is forever.
Some situations in life call for a style switch up. It could be a nerve-wracking job interview, a family event, or a date with a special someone.
Switching up your style does not imply that you have to let go of your personal style. Think of it as an upgrade. Introducing new accents can take your everyday look from basic to a banger in a heartbeat. In the end, we all just want to look and feel great.
The trick to creating sophisticated and classy outfits is to put together elements that reflect your style while making you feel confident in the new you. We have put together some tips that will help you add a chic and sophisticated element to your ensemble.
1. Stick to classic fabrics-
The classics are classic for a reason: they are timeless. What makes traditional fabrics so stylish and durable is their versatility. You can always pair them with an array of other pieces in your wardrobe. Cotton, wool, linen, silk, denim; these are the fabrics that will last you a lifetime and always look classy and chic. Just be sure to take good care of them.
A crisp cotton button-down shirt with a pair of dress pants of a pencil skirt makes for the perfect work outfit. Dress them down with- your favorite denim and a blazer, and you have a killer casual outfit. Woolen sweaters are the epitome of comfort. For a formal look, get a taste of luxury with a form-fitting cashmere sweater. For an everyday approach, an oversized sweater looks great with a favorite pair of jeans.
2. When in doubt, go neutral-
While bright colors and bold patterns are exciting, there is nothing more comforting than solid neutrals. They are impactful yet easy to the eyes, and their versatility knows no bounds.
Classic neutral tones include the deep and sultry black, blue, and gray, and the angelic white, cream, and beige. If you are looking into contemporary neutral tones, a deep maroon, a chocolate brown, a heavenly blush millennial pink, and- an easy-breezy pale blue, are excellent colors to play with. It is perfectly okay to be biased and have favorites.
If you find a completely neutral look dull, add a splash of color to the mix with a flamboyant scarf or a pair of bold heels. Find the colors that speak to you and look flattering on you. There are no rules with fashion. Just make it your own.
3. Wear the right fit-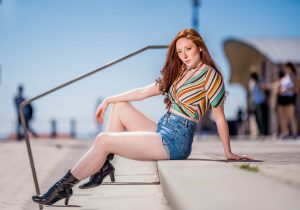 We often underestimate the importance of an adequately tailored outfit. Your fit can make or break your look. If you want to look sophisticated, you need to make sure that you wear the right fit. Your outfit should be form-fitting – not too tight though, no one likes to suffocate.
An issue that often comes up with ready-to-wear items is an imperfect fit. In such cases, your best bet is to get it tailored to fit you correctly. You already spent $90 on that coat; what is a little extra if it guarantees a sophisticated ensemble? If you are investing your money is a good quality piece, know that they will last you a long time. As opposed to buying a new item every couple of years, spend that extra $15 and get it altered.
4. Keep it modest-
A quintessential element of sophistication is modesty. Unfortunately, miniskirts a-nd plunging necklines are out of the question. Just show enough skin to keep it stylish without making it seem raunchy.
For the perfect classy ensemble, remember to keep your necklines simple. A classic collar, boat neck, or V-neck looks excellent. For the wintertime, there is nothing more flattering and chic like a turtleneck. Wearing a turtleneck always makes you feel like you are a character from Love Actually: classy, casual, yet polished. Halter necks and sweetheart necklines work brilliantly well in informal gatherings.
It is perfectly acceptable to go sleeveless if you are concerned. Remember to keep your cleavage and belly button unexposed.
5. Accessorize appropriately
Accessorizing is an art that very few truly understand. We all love our chunky necklaces and dangling bracelets. While they are delightful, they are only fit for specific social gatherings. When aiming to look sophisticated and classy, learn to keep it simple and minimal.
Silver and gold hoops or pearl and diamond studs look effortlessly chic. Instead of a chunky bracelet, opt for a watch, a delicate bangle, or a tennis bracelet. Minimal necklaces are the best for any ensemble. Whether you are in formal attire or casual, pendants flatter one and flatter all.
Accessorizing is not limited to just jewelry. Other elements, such as your shoes, bags, and scarves, make the missing pieces of the puzzle that is your outfit. Scarves are an excellent way to add color and texture to your look. They are chic, effortless, and comfortable: what's not to love about them? Similarly, belts are another quintessential item that you need to make your outfit look cohesive. To add a pop of color to a monochromatic or neutral outfit, wear a brightly colored belt and breathe life into your outfit.
As for shoes, your shoes are the ultimate accessory. In the timeless words of Bette Midler, "with the right footwear, one can rule the world." Formal attire calls for chic oxfords or pumps. If you are sporting a stylish New York women's leather jacket, all you need are a pair of sexy ankle boots to complete your look. For everyday comfort, nothing beats sneakers.
There is no need to break the bank when shopping for shoes. Just stay true to your style. Neutral tones are the most versatile. If you are feeling adventurous, red shoes can also look classy when paired with the right outfit.
6. Your hair and makeup matter
We often tend to overlook the importance of hair and makeup in an ensemble and focus solely on our clothes. In reality, if your hair and makeup look good, you can distract people from whatever atrocity your outfit may be.
If you have a busy schedule that leaves you no time to style your hair, get a haircut that is easy to manage. Otherwise, for a classy look, never underestimate the power of a ponytail and a sleek bun. They look effortless, clean, and polished. For a more relaxed look, try wearing your hair half up half down.
Coming down to the makeup, yes, smoky eyes are stunning. However, they are not something you can wear all day or every day for that matter. For the perfect everyday look, keep it natural. There is no need to pile on layers of foundation and concealer. A simple tinted moisturizer should get you through the day well enough. Wear blush to add color to your cheeks and bronze your face to add structure. Mascara will help open up your eyes. Finish off the look with a neutral nude lip.
For the occasionally added drama, throw on a red lip. There is nothing quite like a red lip. As long as you learn to balance your makeup, you can guarantee to look like a star every day of the week.
Contrary to popular belief, you do not need a lot of money to look classy or sophisticated. Wh-at matters the most is that you pay attention to the details. A timely mani-pedi is not just an indulgence but also a necessity. Carry a structured bag to make your ensemble look cohesive and match your shoes to your bag. Spare five minutes from your busy routine and press your clothes. Unwrinkled clothes are always unflattering. Keep the accessories and makeup to a minimum and complete your look with a lux fragrance to match. Learn the art of mixing and matching and find yourself looking and feeling like a new person.