Hey Summer, we missed you! Summertime is loved for so many reasons, the warm breeze, gorgeous sunsets, long days stretched out on the beach…but hey, sometimes we have to be at work, right! If like most of us, some of your summers will be spent at your desk in the cool chill of the office air conditioning, you need a few sun-safe, office-appropriate outfits to get you by! Friday is the fun day of the week where your weekend wardrobe can come out to play a little, so read on for a few inspirational casual Friday office outfit ideas!
Colorful, Relaxed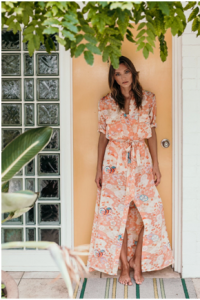 The maxi shirt is your friend! This piece is not only very hand and versatile, but it also looks amazingly chic! Go for a bold printed, lightweight maxi shirt to really rock your office. Pair your lovely piece with white sneakers, a denim jacket (if you need) and a satchel bag. You'll look pretty, polished and ever so stylish, without trying at all! If you don't love a printed vibe, you can always opt for a clean white linen piece, this one is always a winner!
Sophisticated Slip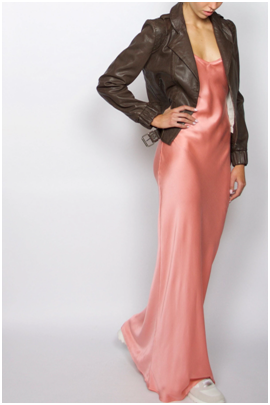 Slip dresses are everything in the fashion world right now, and even though they seem pretty dressy, you can always bring yours in for a casual Friday! Slip into your satin or silk slip dress, throw on a pair of brown, leather mules and pop a linen jacket over your shoulders. All of these materials are very breathable, so you'll look sharp and work-appropriate whilst feeling cool as cool can be! Pick a slip in a pretty, flattering neutral so you can take it from your desk to the dance floor!
Bohemian Chic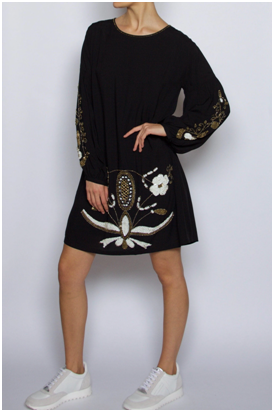 Put together a boho babe look to feel comfortable and cool next Friday! A floaty shift dress with billowing sleeves and delicate embroidery just screams 60s chic! Pair yours with some strappy black sandals, a buttery soft leather bag, and some aviators to look like you just wandered out of Woodstock. If you feel like the flowing silhouette isn't working for your figure, you can always pop on a belt to cinch in the piece. This creates a flattering, hourglass shape and it looks great too!
Tunic Times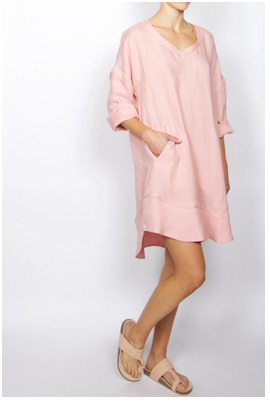 Tunics are amazingly comfy and with the right styling, you can take them from the beach to the board room! Find a tunic with an oversized shape, crafted out of high-quality linen or cotton. Next, find your most fabulous pair of white or black wedge espadrilles, throw on a cute leather backpack and slick on some red lipstick. This look is simple, minimalist and totally timeless. If you feel a little too casual, a tailored, lightweight blazer will sharpen up the outfit nicely.
Jeans and a Tee
Jeans and a tee-shirt will never let you down. Ever. For casual Friday, find a pair of quality but light mid-wash denim in a straight leg cut. These happen to be timeless and trendy, all at the same time! Aim for a relaxed fit, crew neck tee in a clean white or a sophisticated black. Add your favorite pair of leather slides, a baggy blazer if you like and a stylish leather handbag. A neat pony and clean makeup look will tie your whole look together perfectly.
By now you should be feeling pretty inspired for your next casual Friday! The key to keeping to stylish yet professional in the summertime is to pick items that are good quality and made out of breathable materials. Get shopping for tees, blazers, shoes, bags, and dresses online and invest in your ideal summertime pieces.