Virtual phone numbers are indispensable tools. They have valuable features that boost someone's business. However, if you are just starting up, you are tempted to use your personal number for your business purposes as well.
But mixing personal and business activities especially in communication is somehow overwhelming. You might find it hard to identify which are business calls and which are "personal" calls. And it would be more complicated when you are running a marketing campaign that asked your audiences to redeem offers or dial a particular number.
To avoid these untoward situations, virtual phone numbers are being used for different marketing campaign strategies. These cloud-based phone numbers are so unique since they allow you to select from a wide variety of phone numbers, including vanity numbers, DID numbers (you can see the available ones at telnum.net), toll-free numbers, and the like, each with their way of enhancing your marketing and advertising efforts.
Below are the different ways in which virtual phone numbers can be creatively used for your marketing campaigns.
Vanity Phone Numbers in Marketing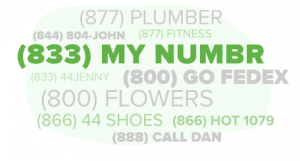 Most people are easily caught by visually-appealing numbers. You might have already seen 1-800-FLOWERS or 1-800-BATTERY and wondering where they got this kind of numbers. By properly aligning your products and services with the corresponding message that you want your audience to understand, these types of virtual phone numbers is a very powerful way of boosting your marketing campaigns as well as reinforcing your brand's message every time they saw your toll free number.
Vanity phone numbers are toll-free numbers since they both work in the same way. The only difference is that these numbers have digits that are spelled out as a word or phrase that is closely related to your products or services. Utilizing the effectiveness of vanity phone numbers is a tremendous technique for your marketing campaigns, in a way that they are much easier for your clients and prospects to remember.
International Appeal
When we talk about international appeal, it means that your business has an international presence. That being said, a business that has multiple virtual phone numbers scattered in different countries has the most probability of acquiring customers from various regions. Since using business phone numbers that specify local or regional area codes are more preferred by customers and prospects. After all, it is likely that a customer would pick up a phone call having the same area code rather than from an unfamiliar one or a different country.
Track Your Specific Advertising Campaigns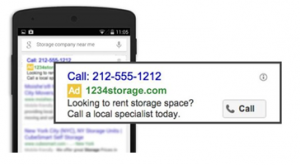 If you are an international marketer or somehow, want to expand your business abroad, the first thing that you might want your call recipients to see is a Caller ID that is local to them. This is very important to establish a local and at the same time, a strong presence.
As a sort of example supposed you tried to run a marketing or advertising campaign in another region. By simply putting a specific virtual phone number that is exclusive for this campaign, you can easily monitor and track your progress employing a metric of inbound calls. By doing this, you can measure exactly how many calls you are receiving for this particular campaign and from there, you can assess if your marketing strategy is effective or not. This kind of feedback is so valuable in monitoring your business, as well as building a brand identity.
It also allows you to fully understand where your specific potential customers are coming from. By creating individual marketing campaigns, you are also gathering the data behind them with the help of virtual phone numbers. Aside from knowing how many people are calling for a specific campaign, you can track the busiest time of the day and the average call duration too. This kind of monitoring will provide you a clear assessment of the effectiveness of your different marketing campaigns where you can maximize your marketing campaigns that seem to be the most effective ones.
Virtual Phone Numbers for Facebook Ad Campaigns
Let's face the fact. Facebook is one of the most popular and most populous social media platforms across the globe. Many businesses are boosting their sales by simply advertising on Facebook because of its vast number of users. And guess what? There is no other way of boosting your sales and enhancing your marketing campaign on this platform than using virtual phone numbers.
Since Facebook is a very huge social media platform, it is worth noting the benefits of Facebook ad campaigns using virtual phone numbers.
Facebook enables you to target a specific demographic. By utilizing virtual phone numbers for your Facebook marketing campaigns, your business is creating a better localization that gives you direct contact with customers that want to buy or at least inquire about your services or products. And because your advertisements have the corresponding virtual phone numbers with local area codes in places that you want your business to appeal to, your potential customers will assume that your business is based locally and can certainly meet their needs.
Virtual phone numbers are also beneficial for your Facebook ads campaign since it can reach your potential customers internationally. By utilizing the International Toll-Free Numbers, your prospects and client need not worry about long-distance charges and any other possible interruption in making international calls.
Call Tracking
You might assume that this is the same as those mentioned above. Although it might sound the same, call tracking is a different creative way for your marketing campaign at some point.
Even though primarily used to assess which advertising campaigns are generating inbound inquiries, call tracking can be effectively used online and offline. Online tracking means gathering the number of calls from webpages and digital advertisements, while offline tracking is tracking calls or inquiries that directly come from mails and printed advertising.
Conclusion
Despite the different kinds of business communication nowadays, the most preferred form of communicating with clients still proved to be via telephone when face-to-face interaction is not permitted. Enhanced your marketing campaign through the help of virtual phone numbers and your business would be on the right track.