If your hobbies are taking photos with your smartphone and posting those photos on your Instagram or Facebook account, you can use photo-editing apps to enhance your pictures and make them look more beautiful. With that, you can use the VSCO app to achieve everything with no effort and turn your images into more uniform. But if you are new with this app, this guide will help you know some things about vsco.
Downloading and Installing the VSCO App
Android and iOS
Downloading this app on your iOS or Android devices is quite easy!
If your device is Android, the first thing that you need to do is visit Google Play and type in "VSCO."
Select the app "VSCO: Photo and Video," then press the "Install" button to start downloading.
After downloading, launch the app and make your VSCO account. Just enter your personal email, the username that you want, and your password.
After creating your account and signing in, users can begin editing videos and photos using this app.
Advanced Editing Tools of VSCO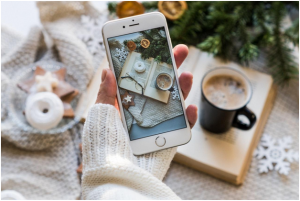 Users can access other advanced tools on this app by pressing the gray colored bar at the lower part of their screen and selecting the wrench button. From there, you can see more settings that you need to adjust manually your photos the way you want it. But it would help if you remembered that when you edit something, you are capable of seeing the difference between the original image look and your current edit. So here are the settings that you can find on VSCO's advanced tools for editing:
Highlights Tint
Shadows Tint
Fade
Grain
Vignette
Skin tone
Tint
Temperature
Shadows
Highlights
Saturation
Sharpen
Clarity
Crop
Straighten
Exposure
Advantages and Disadvantages Using This App
Advantages
VSCO has a user-friendly and aesthetically-pleasing interface.
This app is great and recommended for photo enthusiasts and photographers.
The tools that you can use for editing photos are also great for adjusting image colors and exposure.
The filters of VSCO can create a retro-like vide and will make your photos beautiful.
Users can check out VSCO's web galleries to serve as their photography inspiration or ideas.
Disadvantages
Many people complain that this app has some bugs. Some of its features malfunctions and VSCO crashes sometimes.
Since this app is not the best platform for social media, it is not that intuitive or interactive like Facebook or Instagram.
It cannot support some phone OS aside from Android and iOS.
Users cannot upload their edited pictures directly to Flickr.
There are some filters that users cannot use for free. So if they need those premium filters, they will have to spend money.
Takeaway
After reading the guide, you might have some idea about how to operate this app. VSCO is easy to use even if you are a newbie, and it has a user-friendly interface. It is the recommended app for you if you want to explore and experiment with your photos. Please take advantage of its features and transform your photos into professional looking. Download this app now and start editing your photos.