In today's world, photo editing has become an essential part of our lives. With the rise of social media, everyone wants to make their photos stand out. In this age of digital photography, photo editing has become accessible to everyone due to various software programs. One of the most popular and versatile software programs for photo editing is Adobe Photoshop. In this article, we will discuss the advantages of using Photoshop for photo editing.
Advantages of Using Photoshop for Photo Editing
Versatility
One of the most significant advantages of Photoshop is its versatility. With this software, you can do virtually anything with your images. From simple adjustments like brightness and contrast to complex operations like layering and compositing, Photoshop has you covered. This versatility makes it an ideal tool for photographers, graphic designers, and other creative professionals who need to manipulate images to achieve their desired results.
User-Friendly Interface
Another advantage of using Photoshop is its user-friendly interface. While Photoshop may seem overwhelming at first glance, it is designed to be intuitive and easy to use. The software is packed with features, but these features are organized in a way that makes sense, and the user can quickly find what they need.
Advanced Editing Capabilities
Photoshop's advanced editing capabilities allow you to make precise changes to your images. These features include layer masks, adjustment layers, and blend modes. Layer masks allow you to hide or reveal portions of an image, which is particularly useful when working with complex images. Adjustment layers allow you to make non-destructive changes to an image, which means that you can always go back and make further adjustments if necessary. Blend modes allow you to blend multiple layers to create unique effects.
Non-Destructive Editing
Another significant advantage of using photoshop services is its non-destructive editing capabilities. It means that any changes made to an image can be undone at any time without affecting the original image. This feature is essential for professionals who must maintain their original files' integrity.
High-Quality Output
Photoshop allows you to create high-quality output, which is essential for professionals who need to produce images for print or the web. The software supports a wide range of file formats, including JPEG, TIFF, and PSD, which allows you to choose the best format for your needs. Additionally, Photoshop has a range of tools that help you to optimize your images, including image compression, color management, and resolution adjustment.
Wide Range of Editing Tools
Apart from the high-end features mentioned above, Photoshop also provides a wide range of editing tools that enable users to make a variety of changes to their photos. These tools include cropping, resizing, adjusting color balance, brightness, contrast, hue, and saturation, removing blemishes, and more.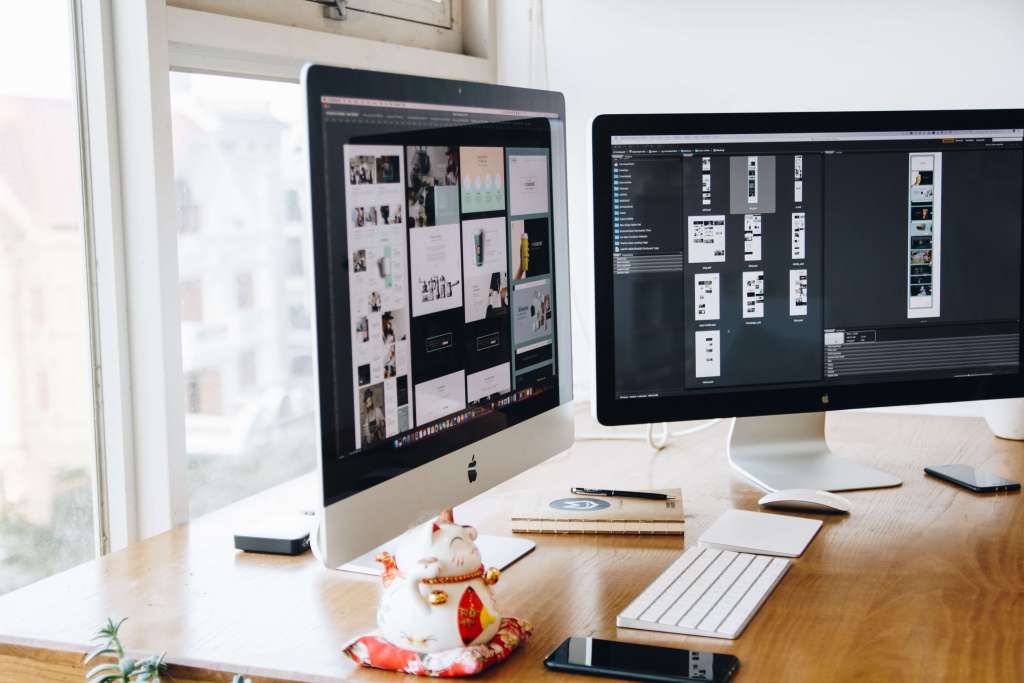 Customizable Interface
Another advantage of using Photoshop is its customizable interface. Photoshop's interface can be adjusted to fit the user's specific needs and preferences. Users can customize the workspace layout, add or remove tools, change the color scheme, and more. This customization feature allows users to work more efficiently and effectively, as they can set up the workspace to suit their editing style and workflow.
Efficiency
Finally, photoshop is an efficient tool for photo editing services. The software is designed to handle large files and multiple layers, which allows you to work with complex images without sacrificing performance. Besides, Photoshop has a range of automation tools, including batch processing and actions, to help you streamline your workflow and save time.
Conclusion
Photoshop is an essential tool for anyone who needs to manipulate images. Its versatility, user-friendly interface, advanced editing capabilities, non-destructive editing, high-quality output, and efficiency make it the go-to tool for professionals and amateurs alike. Whether you are a photographer, graphic designer, or other creative professional. Photoshop has the features you need to achieve your desired results.