Spending time on Netflix is not much of an issue, just randomly glance through any show and its got something good to offer. What not comes in handy is the " Quality time " on Netflix. What's the point of just wasting two hours without God damn loving it?, You're doing it wrong. We believe, however, the quality time on Netflix can be achieved through following some best shows on Netflix. While the " best " may vary but we are seriously talking about the most loved, rated and appreciated shows the Netflix from the year 2019.
This list contains the best drama series on Netflix, best drama movies on Netflix, best comedy shows on Netflix. What else can we all wish for?. Get your hand on the finest when it comes to Netflix shows and chill.
Best Netflix Original Series
Netflix original series is surely a blessing, especially if you have your hands onto some of the best Netflix original series as these patronize the watch time experience. Let's explore the list and by the way, there is a bonus in the end too so make sure you keep your eyes wide open throughout the list.
1. Stranger Things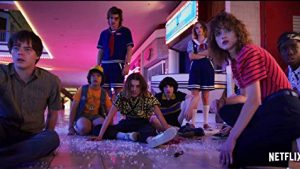 The series covers the sudden vanishing of a 12-year-old young boy ( Will Byers ). After the vanishing of the boy, the people of Hawkins ( Indiana ) start their hunt to unfold the secrets of a government lab, portals to another world, and sinister monsters. The boy's mother, Joyce, believes that her son is in great danger and is desperate to bring her back with a local sheriff. Meanwhile, the friend of Will Byers ( The Vanished Boy ) discover a strange little girl.
---
2. Mindhunter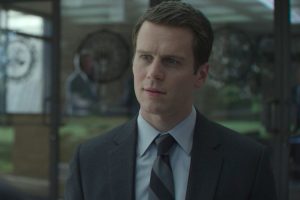 Mindhunter is based on the origins of an actual behavioral science unit in the FBI used to study serial killers in the 1970s and 80s. Based on two FBI agents, fighting the departmental stigma of backroom boys. The FBI agents work to develop an innovative investigative field incorporating psychology, anthropology, and sociology as a method to reveal the motive. They acknowledge classic crime-solving. With a deeper psychological evaluation, they figure it all out.
---
3. Master of None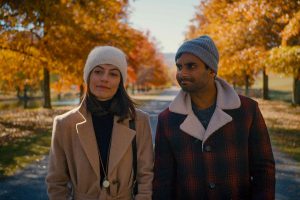 Master of none is based on the personal as well as the professional life of a 30-year-old man – Dev who is an actor. Dev is clearly not able to decide the things he wants in life Master of none encompasses all aspects of his life from the simplest to the most complicated ones.
---
4. Sex Education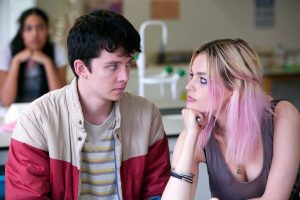 Sex Education is cornered around a boy with a sex therapist mother. The boy ( Otis ) endures the overbearing tendencies of his mother ( Dr. Jean Milburn – Sex Therapist ) at home while rolling out some sex advice of his own in an underground sex therapy ring among his friends.
---
5. Everything Sucks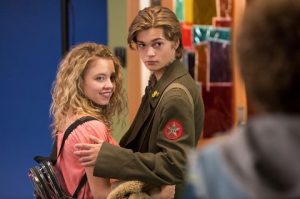 Everything Sucks! is an American comedy-drama web television series created by Ben York Jones and Michael Mohan that parodies teen culture of the mid-1990s. The series encompasses a group of teenagers who attend the fictional Boring High School as they proceed to make a movie together while they continuously explore their sexuality and mental health.
---
6. BoJack Horseman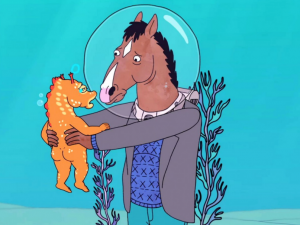 BoJack Horseman is an American adult animated comedy-drama series created by Raphael Bob-Waksberg. The story revolves around a self-loathing alcoholic horse currently in his 50s, whose acting career peaked when he starred in a successful '90s family sitcom called Horsin' Around. Now he plans on his big return.
---
7. 13 Reasons Why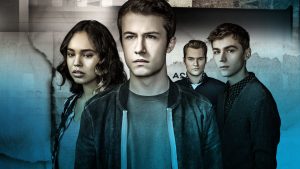 13 Reasons, why is about the story of a teenage girl named Hannah, takes her own life and leaves behind a suicide note. The suicide note she leaves prior to her death comprises 13 tapes, each one directed at someone at least partially responsible for the suicide event. The tapes are then passed around to the 13 people, who have to deal with the guilt they feel for the role they played in her death, as well as keep their secrets hidden as the contents of the tape threaten to destroy relationships and cost the school millions in an ongoing lawsuit.
---
Best Netflix Original Movies
This bonus section contains 3 of the best Netflix original movies that would spark up your entertainment needs.
1. Geralds Game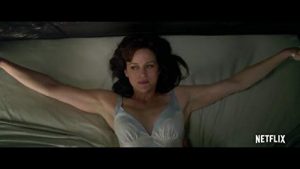 Gerald's Game is a 2017 American psychological horror film. The movie revolves around a woman accidentally kills her husband during their sexual intercourse in a submissive manner. Handcuffed to her bed with no hope of rescue, she begins hearing voices and seeing strange visions.
2. Okja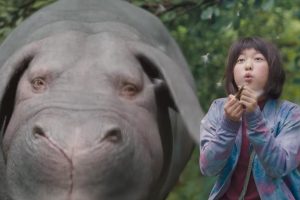 Mija ( A 10-year-old girl ) is in friends with the massive animal and an even bigger friend ( Okja ). The story shows the efforts and planning of a young girl who risks everything to prevent a powerful, multinational company from kidnapping her best friend
3. Kindergarten Teacher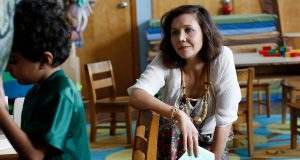 The Kindergarten Teacher is a 2018 American drama film directed by Sara Colangelo. The story is about a kindergarten teacher who spots such a great promise in her 5-year-old student that she goes to unreasonable lengths to protect his talent.
---
Drama Best Shows On Netflix
We totally understand your need to get your hands on some of the drama best shows on Netflix. That is why we have made this list which contains the best drama shows on Netflix which would surely patronize your entertainment needs and fulfill them to the core. Three movies are also listed down the list as a bonus so make sure you glance through them as well.
1. Peaky Blinders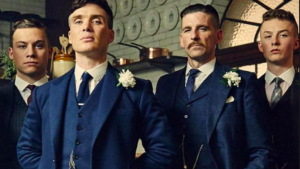 Peaky Blinders is a gangster family epic set in Birmingham, England in 1919, several months after the end of the First World War in November 1918. The story centers on the Peaky Blinders gang and their ambitious and highly cunning boss Tommy Shelby
---
2. Mad Men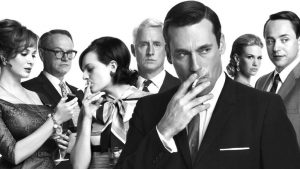 Madmen is a drama about one of New York's most prestigious ad agencies at the beginning of the 1960s, focusing on one of the firm's most mysterious but extremely talented ad executives, Donald Draper is a self-made executive with a not so good childhood.
---
3. Breaking Bad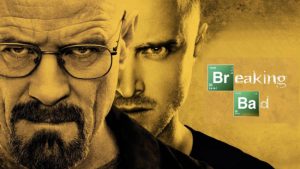 Breaking bad is one of the most anticipated drama from Netflix. It starts with a high school chemistry teacher whose livelihood is not enough to keep his life stable, while everything is going wrong with his life, he finally gets the news of his cancer. In an attempt for the last win, he ends up creating a meth lab.
4. The Returned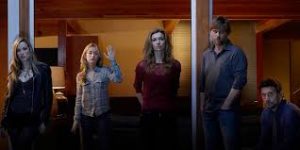 The Returned revolves around a small town that is changed forever when a seemingly random collection of locals suddenly reappear. What they do not yet know is that they have been dead for several years, and of course, no one is expecting them back. With the strange reappearance of the deceased ones, the town seems to follow some issues.
---
5. The Fall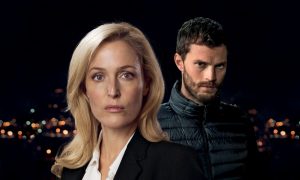 The fall is about a chase between the Paul Spector (Jamie Dornan) who is a family man and therapist and enjoys hunting down the young women to death and the female detective drafted from the London Metropolitan Police to catch him. The fall is not like tradition police and criminal chase, indeed it has a chase of its own.
---
6. Rectify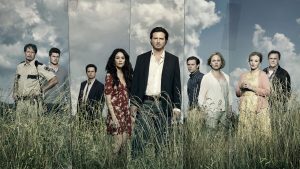 Rectify is a drama following the sentence given to the wrong person. Daniel Holden, the man who was given a sentence for 12 years must get his life all set up after getting back from prison. The DNA tests revealed a different story as Daniel Holdem was not actually guilty.
---
7. The Haunting of Hill House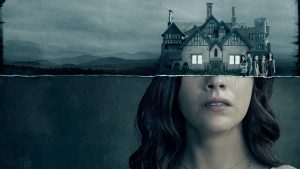 Olivia ( The wife of Hugh Crain and mother of five ) dies one night, her death ruled a suicide. The five Crain children — Steven, Shirley, Theo, Nell, and Luke — all grow up dealing with their trauma in varying ways, whether writing a successful memoir about the haunting of Hill House (Steven) or abusing drugs to numb the pain (Luke). As adults, the Crain siblings are barely on speaking terms, until a tragedy forces them all back together, and back to Hill House
Drama Best Movies on Netflix
Looking to spend quality time watching some movies tonight?, we got these 3 epic drama best movies on Netflix which will surely let you spend quality time.
1. Mudbound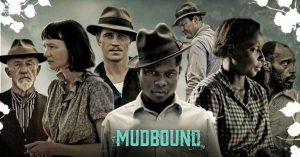 Mudbound covers the efforts of  Laura McAllan who is trying to raise her children. In the midst of the family's struggles, two young men return from the war to work the land where they struggle to deal with racism and adjusting to life after the war.
2. To all the boys I've loved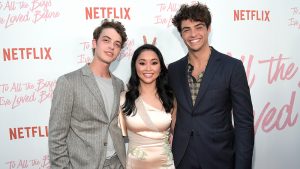 To All the Boys I've Loved Before is a 2018 American teen romance film directed by Susan Johnson. It encompasses the love life of a teenage girl whose love letters find their way out of her closet and impose some great damages to her love life.
3. Annihilation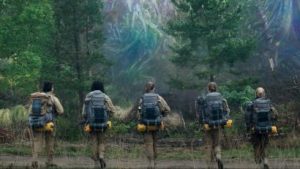 Annihilation is a science fiction horror movie revolving around a biologist who has signed up for some work. Lena, a cellular-biology professor and former soldier in the U.S. Army, is debriefed by interrogator Lomax and other odd men in hazmat suits.
---
Comedy Best Shows On Netflix
Comedy genre is simply love. When it comes to living through the watch time, comedy shows can come handy. With that, we've got these three best comedy shows on Netflix
1. Arrested Developments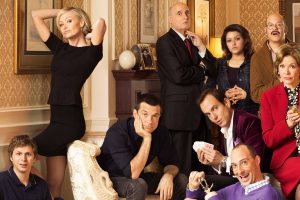 Michael Bluth finds himself forced to stay in Orange County and run the family real estate business after his father, George Bluth Sr., is sent to prison for committing white-collar crime. He tries to juggle the wants and needs of his spoiled and eccentric family while being a good role model for his teenage son, George Michael
2. The Good Place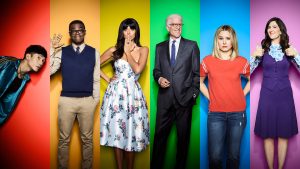 The good place show is about the Eleanor Shell stop (Kristen Bell), who wakes up in the afterlife and is introduced by Michael (Ted Danson) to "The Good Place". This newly introduced good place is more like a  highly selective version of  Heaven-like utopia. She is told that she has earned it through her good behavior and deeds but she is totally aware of the fact that her presence there is due to some sort of mistake as she doesn't belong there. The show encompasses her efforts to hide her bad behavior as well as focus on becoming a good person.
3. Bigmouth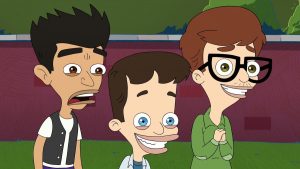 Big Mouth is an American adult animated sitcom created by Nick Kroll, Andrew Goldberg, Mark Levin, and Jennifer Flackett featuring teens based on Kroll and Goldberg's upbringing in Westchester County, New York. The show corners the wonders of the teens related to the puberty. Being new to the wonders of the various sexual acts, they totally find themselves trapped in the curiosity and continue their hunt for satisfaction.
Alright, so that marks the finish of our best shows on Netflix article. If you do know of a better series or movie which you think is a must mention for this list- Just tell us in the comment section below. We would surely consider it provided it's worthy. And yeah you are free to exchange your views on various shows listed.
If you need More about Netflix shows and Tv Shows then these two articles would be extremely helpful for you.
Read: https://itsmyownway.com/best-kids-movies-on-netflix-in-2019/
Read: https://itsmyownway.com/10-best-tv-shows-on-lifetime-and-freeform-you-must-watch/