If you own a small business and you are new to digital marketing, Google advertising is something that you should include in your marketing toolbox.
Basically, Google ads allow you to show your brand to people who are searching for your products or services. This happens when an Internet user types something on Google.
For instance, you sell workout supplements online, and you are also running Google ads. If you have an effective ad campaign, your ads should appear when someone types in "workout supplements" on Google.
So, if you are new to Google advertising, how can you make an effective campaign? Continue reading to know.
1. Organize your campaign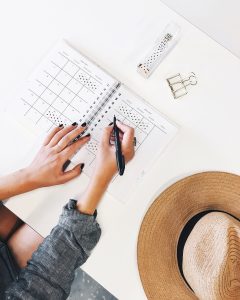 Structuring your Google advertising campaign allows you to stay organized. In fact, you can structure your campaign based on the products or services that you offer.
Using our workout supplement seller example earlier, this means you can run one ad for whey proteins and another for nutrition bars. Offering a Summer Sale for your whey proteins? You might want to run a separate ad for that.
What's good about structuring your campaign is that you get to conduct keyword research that is only relevant to the products you want to promote. The same thing goes when you are creating an ad copy.
You do not want the same person to see two different ads, do you?
In addition, a structured campaign is beneficial when you are comparing data. That's because you can easily compare which among your products or services are working well or not.
2. Set your location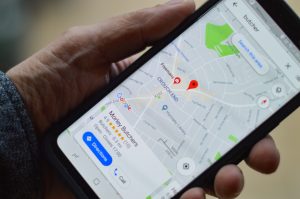 What are the odds of someone typing in "protein shakes" and "Memphis" just for fun? Well, close to none.
However, there is a big chance that a person typing for "protein shakes Memphis" is looking for a nearby store that sells protein shakes. And if you own a store in Memphis that sells workout supplements ‒ especially protein shakes ‒ this is where your Google ads should come in.
According to Joanna Kramer, "Google allows you to set your location, so that your ad can feed into a local market of realistic potential customers, instead of wasting your money by appearing on the screens of people who live halfway across the world."
Not marking your location on your ads could mean a missed opportunity for your business.
3. Choose your bid strategy
Whenever you run a Google advertising campaign, you have two bidding options: Automatic or manual.
Automatic bidding means letting Google AdWords do the work for you. It will find and bid on the keywords with the highest search volume that your budget can afford. Manual bidding, on the other hand, means you pick the keywords you want your ad to target. Therefore, you have more control over your pay-per-click campaign.
Some PPC experts would recommend that you opt for manual bidding. Other than having control over your campaign, doing so gives you a deeper understanding of how AdWords work.
4. Choose the right keywords
Your keywords are a major component in every Google advertising campaign.
If you are not targeting relevant keywords, Google will be unable to show your ads to the right audience. So, if you sell workout supplements, what are the words that your potential customers will plugin on Google?
Identify and list them down, as this could you be the keywords that you should target.
Basically, what you are doing is creating ads that answer your customers' needs and questions.
Kramer added, "Google loves pointing its users in the right direction (they care about customer satisfaction, too!), so choosing great keywords only means good things for your ad's chances to be displayed."
5. Write a compelling ad copy
In case you have not noticed, Google runs ads on the top and bottom of the search engine results page. And if you are paying attention, Google ads come in three parts: Headline text, display URL, and description text.
Your ads should convey your message to your potential customer. To do that, here are some quick tips:
Incorporate your primary keyword in your ad copy
State your what (your service), where (your location), and why (your unique selling proposition) clearly
Always include calls-to-action on your ad
Check if your landing page is relevant to your ad
Use the right ad extension
When writing a text-based Google advertising copy, make sure that it is compelling and adheres with the text ads guidelines. Otherwise, your ad will appear truncated and will not be compelling enough to encourage click-throughs. Worse, it will not appear on Google at all.
Google Advertising is Your Highway to Success
Google processes more than 40,000 search query per second. Its unquestionable strength allows people to find answers to their burning questions ‒ from "What are the great sources of protein?" to "Where to buy protein supplements nearby?"
The search engine giant can help you reach tons of audience for your business out there, and the fastest way to do that is through Google ads. All you need to do is figure out the right road signs to put in order to smoothly drive online traffic to your business.
About the Author –
Kevin Urrutia is the founder of Voy Media, a PPC Company New York. He is dedicated to helping businesses triumph over the ever-changing marketing landscape. He crafts results-oriented solutions that are tailor-fit for each client his team works with