Right after you walked out through the door of the meth addiction treatment center, you feel excited about your new-found sobriety. You have been clean for six months, and at this point in time, all you want to do is to continue your recovery because you have that certain kind of motivation that's keeping you focused.
It feels good to hear your family members and friends, telling you about the progress of your recovery. They are happy, now that you're out of the meth abuse treatment facility.
You sleep better and you feel no more pain after finishing the detox process at the meth addiction treatment center. You also noticed that you have better moods. You seem full of energy and enthusiasm as the days go by.
One, two weeks have passed following your treatment for meth addiction. Now you feel a little bit anxious and restless. The attention has worn off as everyone moves back into their normal lives. You feel sad because you no longer hear your family members and friends cheering for your sobriety.
The excitement that you felt immediately after the meth addiction treatment, also known as "the Pink Cloud effect" is beginning to fade. Real-life responsibilities are mounting, and past triggers are reemerging. Will you be able to maintain this life-long recovery?
Here are 4 ways you can easily move on with your recovery:
1. Accept that recovery is a slow, on-going process
Recovery and abstinence are two different things. Completing an inpatient addiction treatment program, or a meth detox program means you are now clean, sober, and abstaining from using. However, recovery from that addiction is a long process involving changing your life and applying the necessary coping techniques to make all aspects of your life better.
Attempting to re-enter your old life by hanging out with the same people, and doing the same things you participated in when you were using is only going to make staying sober more difficult. A life in recovery means building new, positive patterns of behavior, spending time with people who matter, and growing a better life around you that matches your new sober life.
2. Find positive ways to deal with negative thoughts
When the negative thoughts keep playing in your mind, recall what happened to you when you spiraled-out-of-control with your meth use. Reminding yourself how bad your life was when you were addicted to meth will help you move on with recovery.
Find strategies for dealing with any triggers you may encounter. This could include anything from going to support groups, seeking out individual therapy, journaling, or filling your time with hobbies that keep your mind busy.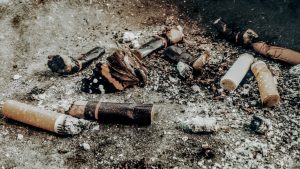 3. Recover with your mind, body, and soul
When you're released after treatment for meth addiction, be ready to execute your relapse prevention plan to avoid being stuck. Identifying the main problem could easily solve the problem. You would also prevent the possibility of a relapse.
Many people who are suffering from a substance use disorder also have underlying mental health problems that contributed to drug use in the first place. Consider speaking to a doctor or therapist who can guide you towards positive strategies to treat your mental health in addition to your physical health. Recovery should involve getting your entire mind, body, and soul right.
4. Commit to doing something new
As part of your addiction treatment, you should start focusing on new activities to both fill your time, and meet new groups of people who can be a positive influence on your life. Helping to focus on new things you enjoy may unlock a hidden talent or passion you can pursue instead of using it.
Often times, recovering individuals would commit to traveling, visiting museums, changing a job, moving to a new home, or settling with their partner. However, after they finished their meth addiction treatment, they often forget about what they have initially planned.
The rule is, commit to something simple and attainable rather than having something that is big and hard to attain. Join a club or class, find things to get your outside in the fresh air, attend a pickup sports league, or even take a class at a local college. While you were using meth or other substances, you were closed off to experiencing many things life has to offer. Open your horizons and seek out new, exciting things with your clear mind.