Don't commit to buying a used car without doing your research on the vehicle. Memorize these important questions to ask when buying a used car.
There's been a time-honored debate between buying a used car and a new car. People tend to avoid used cars because they don't want to get a lemon. The fact is that used cars are a smart decision.
That's why over 40 million used cars change hands every year. That by far outnumbers the number of new cars sold.
When you're in the market for used Jeep, cars, or pickup trucks, you need to do your research and ask the right questions before you finalize the purchase.
Read on to learn the top questions to ask when buying a used car. You want to make sure that you get a car that lasts.
1. Why Should You Buy a Used Car?
Even though many people buy used cars each year, is a used car the right choice for you? There are a lot more reasons to choose a used car.
The first is that it's less expensive. When you buy a new car, you lose up to 20% of the value in the first year of owning it. The car will continue to lose value for as long as you own it.
With a used car, the previous owner already absorbed much of the depreciation, so you don't have to.
Not only that, but your car registration and insurance will be less for a used car. With new cars, the replacement value tends to be higher, so insurance companies factor that in your premium.
2. How Many Owners Has the Car Had?
This is an important question to ask because you can tell if there are potential issues with the car based on the number of owners.
A car that has had a lot of owners in a short period of time can be a sign of car issues and the owners wanted to unload the car as soon as they could.
Cars that have had only one owner are ideal. You'll be able to ascertain the entire history of the car from that one owner. It's also a sign that the car is reliable because the owner held onto it.
3. How Did the Seller Determine the Price?
You don't want to spend money that you don't need to spend. A lot of sellers will set the price based on what they think the car is worth.
Unfortunately, they're a little too optimistic. You want to work with someone who did their research to determine a fair value. Ask them if they used Edmunds or Kelly Blue Book to set the price.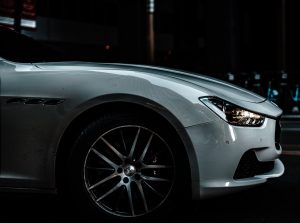 4. What's the Maintenance History of the Car?
Out of all of the questions to ask when buying a used car, this one is the most important. Before you purchase a car, you need to make sure that it was taken care of.
A car that has little to no maintenance history can turn into a big gamble. You want to have a complete picture of how the car was taken care of. An owner that can show the complete service history including tire rotations, oil changes, and repairs can be trusted.
You can also check to see if the car was in storage for a long period of time.
If you come across a car that was in long-term storage, you'll want to make sure that the car was prepared properly. Letting the car sit for an extended period of time could do damage to the vehicle. Click for more information about that.
When you're asking about the maintenance history of the car, follow that question up by asking if the car had been involved in any accidents.
5. Can I Take the Car for an Inspection?
You want to ask this question as a test. Basically, a car owner that as an issue with this question should be a warning to you. They may be trying to hide a potential issue that an inspection can uncover.
An honest seller won't have an issue with someone else looking at the vehicle. Be cautious if the owner asks for their mechanic to look at the car.
They may be uncomfortable with you taking the car off the lot or off the premises. If that's an issue, ask if you can have your mechanic go to them as a compromise.
6. Is There Some Kind of Warranty on the Vehicle?
What would happen if you bought a used car and it broke down within days of making the purchase? Would you just have to suck it up and pay for repairs or is there a warranty on the vehicle?
You want to make sure that there's some kind of recourse before you finalize the deal. Check to see what's covered and what's not covered in the warranty and how long the warranty is for.
If you're buying a used car from a dealer, it may be worth getting an extra warranty coverage.
7. Why Are You Selling?
You always want to know why someone is selling their car. You'll want to trust your gut when you hear the answer.
You'll find that some sellers will have a fabricated story ready to go. Others will be honest when they give you their reasons.
Know the Right Questions to Ask When Buying a Used Car
There are a lot of advantages to getting a used car. You can pay less in insurance, registration fees, and you won't have to deal with a massive drop in value.
Before you buy, you have to know what questions to ask when buying a used car. You want to know the complete history of the car. That includes maintenance history and the number of owners the car had.
You also want to know how the seller determined the price of the car and compare it to the Blue Book value. That could give you negotiating power down the road.
Do you want more tips to get more out of life? Check out the health and lifestyle sections on our blog today.