Is it that time again, to hit the road for a cycling adventure but you are wondering where in the US you can have a great cycling time? There are thousands of places to hit the bike trails running. Here is a list of the best bike vacation destinations in the US that you should make sure to sample. So, pump up those tires, strap on your helmet and hit the trails for an amazing biking experience on America's best biking destinations.
Moab, Utah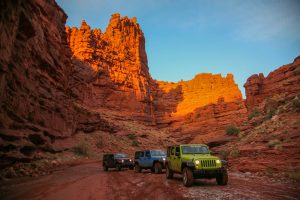 Moab is the oldest biking destination on earth and perhaps the most known in the US. Moab has continually created new trails every passing year with the new trails created being better and more classic than the previous ones. Bikers have an experience of a lifetime riding on the red-rock landscape of Moab, which cannot be found anywhere else on the planet.
The most famous and a must ride trails in Moab are Slickrock, Porcupine Rim, Captain Ahab and the Whole Enchilada. Slickrock, however, is the most famous of all the other trails. Apart from this trail offering its riders an amazing riding adventure, it also offers incredible desert views as it passes through some of Utah's best viewpoints. However, this trail requires you to be experienced and committed to biking. It will take a biker 3-4 hours to ride on the 10.5-mile trail.
Santa Fe, New Mexico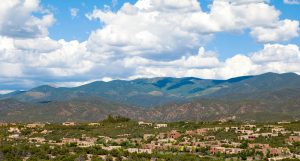 For nearly the past three decades, the vibrant Santa Fe town has been bringing biking enthusiasts together during the Santa Fe Century ride. Apart from the great cycling experiences, this town has always attracted visitors in Mexico due to its rich culture, history, arts and delicious cuisines.
Santa Fe offers bike riders fantastic trails for days from the base of the Sangre de Cristo Mountains to the high desert valleys. A must sample trails in Santa Fe include The 17 miles La Tierra Trails, the Dale Ball Trails that stretch up to 22 miles and the famous Winsor Trail that drops 3,400 feet in 10 miles.
Louisville, Kentucky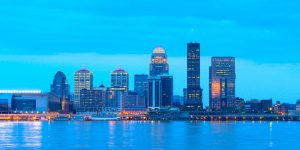 Among the richest cultures in Louisville is riding. It is actually home to Louisville Bicycle Club, which is the oldest and most active cycling club in the US. This city has continually attracted a good number of bikers due to its friendly biking culture and in addition, it runs a website that offers very helpful information on cycling and maps.
The Cherokee and Seneca Parks are the most accessible single track in Louisville with Cherokee Park trailing for 2.2 miles and Seneca Park offering a 10 miles steep loop. In addition, the Waverly Park will offer you an exciting after work ride with its fast trails and steep hills that cut through a 300 acres hardwood forest.
Philadelphia, Pennsylvania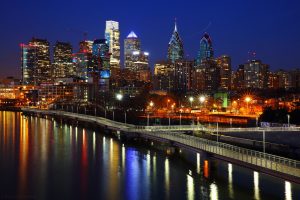 If you are looking for new cycling experience, the destination to head to is Philadelphia. The Rails-to-Trails Conservancy in Philadelphia has converted the dysfunctional railway that spreads over 20,000 miles into cycling paths. In Pennsylvania, the nearly one hundred trail rails spread over 1000 miles. Make sure that you sample the Schuylkill River Trail that stretches for 27 miles along the water to Valley Forge National Historic Park.
Burlington, Vermont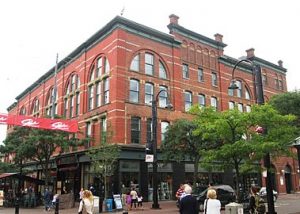 Burlington will offer you an amazing cycling ride along the 7.5 mile Burlington Bike Path. This path is located on the shoreline of Lake Champlain where you will be able to view the beautiful Adirondack Mountains and the six waterfront pars as you bike. In addition, the Green Mountain Bicycle Club runs a website that has all the information about the Vermont Bike Laws and many detailed bike routes.
Conclusion
If you want to experience the thrill of biking in these popular US destinations, you need to have one of these comfort bikes of men. You can also go for many other different men's bikes for sale. If biking is your passion, you are going to enjoy your time biking in these popular US destinations.