When you're visiting a new country, it always helps to do some research to find out where to go for the best time. There are a ton of amazing states and attractions throughout the United States that you have to see to believe.
In this article, you will learn about 10 must-see destinations in the U.S., and you will also learn a few tips that will help you travel more comfortable and easy in the country.
NEW YORK CITY, NEW YORK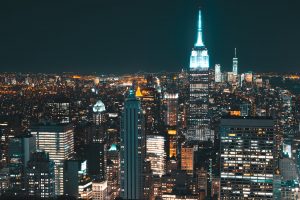 NYC is one of the most popular tourist destinations for people visiting from other countries. The city has so much to offer!
If you're interested in learning about the history of New York City, you can check out some monuments, including the Statue of Liberty, or the monument at the One World Trade Center built to honor those who died on 9/11/01.
You can also visit bustling Times Square, watch a show on Broadway, or even visit the famous Charging Bull statue, where many flocks to rub the bull for good luck.
LOS ANGELES, CALIFORNIA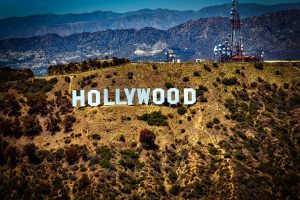 If you're someone who loves the movies, you'll absolutely love visiting Los Angeles, California.
While you're in LA, you will find a number of amazing things to do. LA is famous for posh boutiques and Rodeo Drive, where tourists, locals, and stars go to purchase high-end fashion.
If you're a movie fan, you will have the opportunity to learn more about them when you visit Universal Studios Hollywood, a theme park that features rides and activities based on some of your favorite films.
LAS VEGAS, NEVADA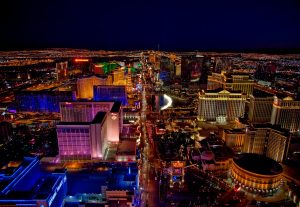 Experience culture from around the world when you visit Las Vegas, Nevada.
This city, largely known as the gambling capital of the U.S., features fun shows, several casinos, and the famed Las Vegas sign, where many people stop to take a photo.
The Vegas strip is lined with bars, making it a great place to enjoy the nightlife. You can take a tour of Italy and take a gondola ride through the lobby of the Venetian hotel, or you can watch daring pirates and majestic mermaids in the nightly show at Treasure Island.
NEW ORLEANS, LOUISIANA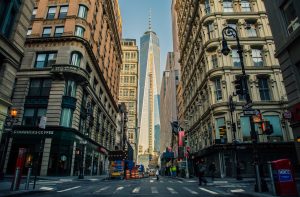 Get a taste of the South when you visit Louisiana.
On Bourbon Street, you'll find jazz and blues clubs as well as plenty of nightlife opportunities. There are also a number of beautiful homes and fun architecture in the area.
For some fresh air and entertainment visit Jackson Square, where artists set up shop to paint or draw passersby. Come to New Orleans in early March to witness Mardi Gras, a carnival that features a huge parade and lots of delicious food.
GRAND CANYON NATIONAL PARK| ARIZONA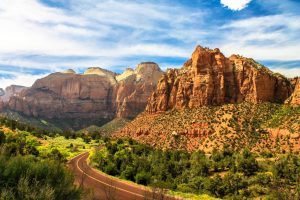 Possibly the most famous natural beauty in the world, the canyon is a mile deep and was created after the Colorado River blasted through the rock to create a channel.
Don't just visit for a moment. You can actually camp near the South Rim year-round, though it probably bests that you plan your trip early and reserve a space. According to the National Park Service, the canyon is least crowded between November and February, and most crowded in the Summer months.
MIAMI, FLORIDA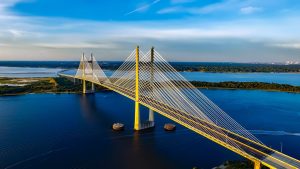 If you're more interested in sun and surf, Miami is the place for you.
Miami is a great place to check out some Florida alligators, relax on the beach, or even spend the night hopping around local bars and clubs.
There are also day cruises, water sports opportunities, food tours, and much more to see out of this sunny city, where the average temperature never drops below 70 degrees Fahrenheit, even in the winter months.
PIKE PLACE MARKET | WASHINGTON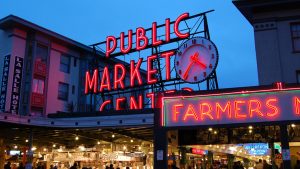 Farmers markets are a great place to buy local products and support small creators. In Seattle, Washington, you can do this at the world-famous Pike Place Market.
The market has expanded to offer not only food, but craft supplies, cafes, shopping, and even lodging, so you don't have to miss even an ounce of awesomeness. Be sure to fill your coffee cup with brews from the first ever Starbucks Coffee café before heading off to attend one of the market events.
WASHINGTON, D.C.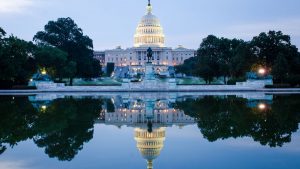 There's no better place to visit to learn more about the United States than Washington, D.C., the nation's capital.
Here, you will find a number of amazing shops and cafes, which pale in comparison to the many monuments scattered around the district. The area is also where the president and his family live in the White House, and where politicians gather to create new laws, so you will often find protestors who are speaking out for worthy causes.
GREAT SMOKEY MOUNTAINS | TENNESSEE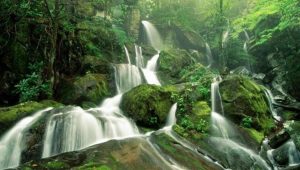 Embrace nature when you visit the Great Smokey Mountains in Tennessee. These mountains are a beauty of nature and hide within them caves, waterfalls, and hiking trails.
The Great Smoky Mountains are also only a few miles away from Gatlinburg, a cozy and fun town in Tennessee that offers tons of tourist attractions including mini golf, an aquarium, laser tag, and lots of other fun activities.
NIAGARA FALLS | NEW YORK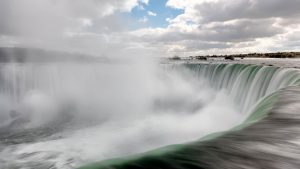 Lastly, a trip to the U.S. wouldn't be complete without checking out Niagara Falls in New York.
This area, comprising three waterfalls, offers natural beauty as well as a number of fun activities including hiking trails, the Cave of Winds, and Top of the Falls Restaurant. You can try this also najnowsze bonusy bez depozytu.
TIPS FOR TRAVELERS
According to U.S. Customs and Border Protection, travelers need to present a passport or valid visa to enter the country if they are not legal residents.
After you apply for your U.S. Visa or ESTA online, you will either receive approval, receive a pending notification, or be denied for travel. The application can be completed in 20 minutes, and you could hear if your application was accepted or rejected within a day, but more time may be needed.
Visas and ESTA authorization are different. A Visa is required if a traveler is planning to stay more than 90 days. If you're only visiting the U.S. for 90 or fewer days, you should apply for the ESTA.