Have you been searching for games that lift your boredom? Games that you can spend hours and hours on end without getting sick of it? Well, my solution to your dilemma is rhythm games! They offer plenty of variety while giving you music to dance to and enjoy – wouldn't you like a little more color to the staleness of your boredom?
If you are wondering if this game is available for you, don't worry. Because this list only has games that can be downloaded by both android users and iOS users. We wouldn't want anyone feeling out of place because they can't be included simply because of the phone they have. So go out of your way to download these rhythm games! They're extremely fun!
Arcaea
This is a delightful game! Why do you ask? Because it's high difficulty makes it all the more exciting! It's in the style of your traditional arcade rhythm game where you tap, hold, and slide the bard to match the beat of the music. What makes Arcaea unique is the multidimensional aspect it has, where you can slide up and down instead of just sideways.
With a choice of over 90 different songs that feature more than 50 artists worldwide, you can expect that Arcaea delivers when it comes to variety. Not to mention how every song has three difficulties for you to master and challenge your friends with! Keep in mind how this game continually updates, so remember to check out the new songs!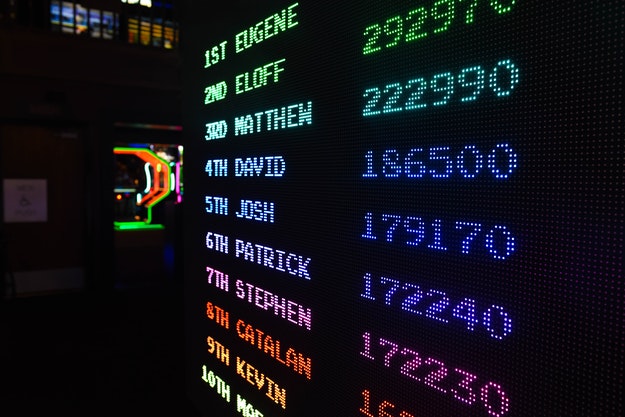 TAPSONIC World Champion
Did you think the game company that released the fantastic DJMAX would stop at just consoles and arcades? Neowiz releases TAPSONIC World Champion for you to get competitive with your music tapping skills! Of course, the controls are all too familiar, but we all know that there are newer songs to master, but if you aren't feeling it, some DJMAX songs are here too!
The best part about TAPSONIC World Champion is that you don't need to mind any of the microtransactions for new songs and new content because it's all available to you through the content updates! You also don't need to stay connected to the internet. You can download the songs and be on your way out, play the game when in your break times, or when you're free!
Groove Coaster 2
But what if you're not big into the tapping to the beat scene? Well, I have a game that's unique from all of your traditional tapping rhythm game. What's unique about Groove Coaster 2? It mashes music rhythm with a roller coaster experience to give you a fantastic roller coaster ride filled with exciting music – ranging from EDM to Techno!
Over 150 songs from a compilation of famous EDM and Techno artists and even taken out of famous mobile music games, it's pretty much guaranteed that you're going to enjoy every bit of it without being bored. Touching the screen isn't a requirement, either! Bang your table, scream your heart out, or play any instrument of your choice! You can do what you want!
Takeaway
There you have it, a rather short list of fantastic music games to try out for yourself to help you escape the constraints of boredom! From a multidimensional tapping rhythm game to a game filled with nostalgia for a game that lets you get creative and imaginative with how you play it – do you think you're still going to get bored with that roster of games to play?
Go ahead and try out each game to see where you take your fancy. Of course, there are other old games (stare gry hazardowe za darmo)out there, but this list has games that we wanted to present to you. You might even get some fresh new songs to add to your favorite playlist!