One of the key factors of a business's success nowadays is its capacity to store, manage and synchronize its data on a regular basis along with updated backup. Since businesses have started depending upon Information Technology to a considerable extent, people are more inclined towards choosing time-saving and secure mediums to store their confidential as well as organizational data. Though there are many options you might stumble upon while looking for the best solutions but cloud server storage is quite popular that has helped many businesses with their data management systems.
In this era, businesses are more inclined towards collecting, analyzing and organizing more data than earlier. One of the ambiguities that organizations mostly get stuck with is where to store data to keep it secure. For sure, we have entered into a phase where it's all about quite more than ordinary and highly sophisticated storage mediums. Moreover, it also entails the convenience of availability, accessibility, security, and recovery. Here comes the need for a private cloud. So let's have a bit deeper look at how it all works along with its benefits to an organization.
What is cloud storage all about?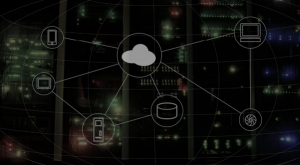 Could servers be where you save your confidential and obviously important data to the remote database that you can access easily without even having to worry about the location since you can access it from anywhere you want? Though the majority of those servers are hosted on systems managed by third-party providers they are highly esteemed and accredited perhaps that's the reason why a number of small businesses and larger enterprises are buying enough storage from them. If need be, an organization can also host its own server in a private cloud or even have a combination of both that's often called a hybrid cloud.
There are many systems that are quite familiar and you can consider them as well such as; Google Drive, Dropbox, and Microsoft OneDrive etc. Ironically, you might even need a provider specializing in hosting enterprise-class systems that are specifically designed for businesses needing to store a larger amount of data. It's all because these systems have the data centre infrastructure that's carved to meet the needs of your business's growing demands.
How Cloud Storage Works?
In the initial phase, a single data service is required for which you require the internet to get connected. Through this, users can easily upload files to their servers. Moreover, one can also edit and download them as per needs. All of which can be achieved through a web-based interface that's quite similar to the ones of Gmail or Google Drive.
Though it might not be appropriate for business it's quite favorable for the individuals. Nowadays, businesses need guaranteed access to their data with the optimum uptime. Furthermore, this private cloud has got enough tendencies to be ready for tough times and sudden needs like an unexpected shot in the demand for storage. Especially, for this reason, most of the reputable cloud storage systems are designed around hundreds and thousands of servers, most of which are simply left as backup devices. This planning is very much helpful to cater for the downtimes so that organizations can access their data backup when then the operating servers are down for maintenance.
Benefits of private cloud
Scalability and Availability are the two major factors for data storage and the private cloud is pretty good at it.
Organizations can easily access their data over the internet from anywhere in the world.
There would be a need for an authorized person to carry a pen drive; just an internet connection is enough to access data from anywhere.
All the data will be automatically updated if the private cloud is configured on your system. Online editing is also one of the great advantages of this system.
Summary
Are you planning to get cloud services for your organization? Just check out the article and get more info about this.