Working as a freelancer and making an extra income at home is a fascinating thought for most people. Many employees leave their job and start their careers in freelancing jobs. According to recent studies, 50% of American starts their career in freelancing in 2022. A freelancing career gives you the freedom to manage your things in your own way.  But a freelancing career is not an easy job for everyone.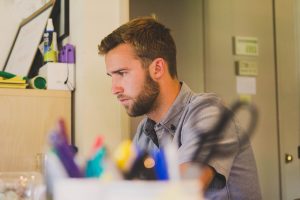 1. First Month Challenging
The first month is a challenging month for freelancer job searchers. For many people is difficult to find trustworthy clients and jobs. It is difficult to promote your name as the best freelancer. You need to spend more time with your client to build trust and promote yourself as the best freelancer. You need to provide your services at the lowest prices for your clients. You need to prepare yourself for a financial crisis if you do have not a good freelancing platform.
2. You will work day and night
A freelancing job is a challenging and harder job. Sometimes you need to work 24 hours a day to complete your project deadlines. It's the biggest challenge for freelancers to provide the best quality of work for their clients. Sometimes you need to work continuously for 3 and 4 days.
3. You need to work really hard
If you think a freelancing career is the best and easy job for everyone then you think wrong it's a harder job as compared to the employer. Sometimes you work hard for minimum earn. Its target based job and you need to work hard to achieve your target in minimum time. Sometimes you have not set your budget and you have done extra work in the minimum budget.
4. You have many competitors
In a freelancing job, there is lots of competition in the market. For example, if you try to search freelancers then you know how many of your competitors are in the market. But if you have done your project by your deadline and provide quality work on a minimum budget then it's best for your freelancing career.
5. Quick Research
Having good research is part of a freelancing job. If you want to become a professional in your job then you need to improve your skill and quality. It will help you to remain competitive in the industry. These skills are helpful to save time and extra effort.
6. No Price Hike
The big problem in freelancing jobs is no price hike. Many freelancers are still working with the same client, who have paid less from the beginning. It's difficult to increase your price hike according to your work.
7. Dealing with rejection
No matter how good you are at your work, sooner or later, someone reject your work. Rejection is a difficult time for freelancer experts. Many freelancers are mentally tortured and lose their self-confidence. It is time you think this is not the right job for you. But it happens to everyone and you need to learn how to deal with it.
 8. Know the Market
It's important to know what happening in the industry. In a freelancing job, it's difficult to know what trends are coming in the market. In a freelancing job, you need to sign up for industry newsletters and media that will help you to keep updated in the market.
 Author Bio:
This article has written by Rajat Sharma. He is a lifestyle and traveller blogger from New Delhi, India and one of the writers and editors of Happiness Creativity Blog. He is nineteen years old guy, and when he is not working on some interesting new article, he enjoys listening to music and playing cricket.