For many of us, lockdown 3.0 is proving to be a lot harder than the first two. With miserable weather and it happening to fall in January, which is renowned for not being the most enjoyable month of the year, we find ourselves waiting for the end date more than ever. However, with restrictions not lifting any time soon, we must find a way to keep our minds occupied and do positive things to remain as upbeat as possible!
So, as we're currently stuck in our houses, now is the perfect time to revamp our living space! Whether you have been putting this task off or after looking at the same walls and rooms for weeks, think 'enough is enough,' our helpful tips will mean that you can tackle this task head-on!
So, which changes are easy and affordable to do during lockdown 3.0 and will insert a boost of positivity into your home throughout these difficult times?
Decorate Your Walls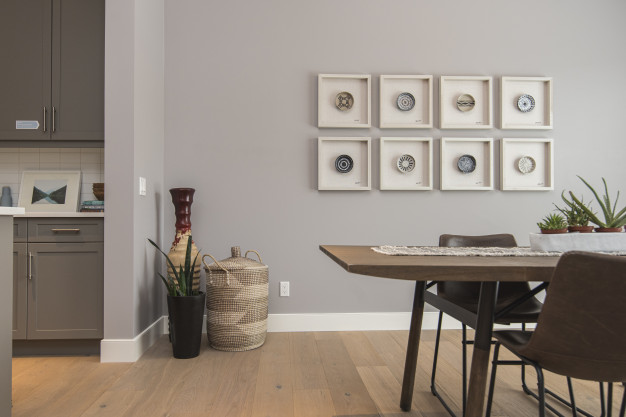 One of the best ways to transform your house or a single room is to decorate your bare walls; use wall prints to bring a splash of color and character to your home or create a feature wall that will make a focal point in a room. Dressing the walls in your house is a fun activity, as it allows you to be as creative as you like whilst you personalize your space and transform it into a home, not just a building!
Artwork, such as wall prints, is a great idea, but you can also opt for an even more personal touch by adding a canvas or two around the house of your family members, friends, or even pets!
Plus, a fresh lick of paint will go very far in updating your property and creating a more enjoyable space to spend time in!
Update Your Lighting
Another easy yet effective way to revamp your home is to update your lighting. Done correctly, and lighting can really change a space.
If you have a poorly lit room, then it can appear dark, small, and cramped. However, a bright room is more welcoming, open, and airy – a space you would much rather live in! Lighting also has a huge impact on your mood, it's where 'mood lighting' comes from and why we're so happy when the sun comes out.
An easy way to add more lighting into your space is to add lamps in dark corners, but you can also be more adventurous by implementing stylish lighting and replacing all your ceiling fixtures. Bright lights will really help to modernize your home. Plus, during this winter lockdown, having bright lights will help you feel more positive instead of a dark space that is more likely to make you feel down.
Add House Plants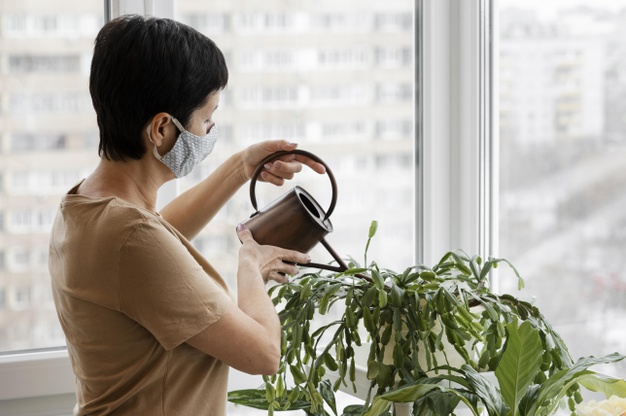 If you don't already have house plants, now is the time to invest in some!
Indoor plants not only enhance the overall appearance of your rooms but are also known to come with a variety of benefits for us too! In fact, they've been shown to help increase creativity, reduce stress, boost moods, and even eliminate air pollutants – exactly what you need during these difficult weeks of this third lockdown!
So, hopefully, this has inspired you to revamp your home during lockdown 3.0. Whether you want to make small changes to help boost your morale or even implement bigger changes to give you a distraction, there are so many ways that you can transform your house into your dream space!