Remember when you were little, the need to have a dream home first bloomed with a treehouse but later grew into something- a safe space- that you can call your own? We all have dreamt of having a house of our own and put all our blood, sweat, and tears to make that dream come true in the future.
But often, when we finally know that we are ready to go full-on bob-the-builder spree to haul and build a new home, we realize we don't know from where to start.
We often skip out on the topmost important step between dreaming AND putting that dream into action- planning. Without a clear vision of how you want your dream home to be like, you cannot build a house.
The well-known custom home builders in La Vernia, TX, says that you should invest your everything in ensuring that your new home turns out to be how you'd imagined it in your head. Because at the end of the day, when you come back home after having a grueling day, you'd want to relax and snuggle up in your warm cozy space; and not burden yourself with the extra baggage of any regret you might have about "what you could have done differently."
So we will now give you seven tips that will make the road easy to pave for you to build your dream home.
Have a Clear Idea About Your Dream House
You cannot start anything without having a clear goal in mind. It would be best to form an idea about how you want your dream house to be, whether you want it to be small and cozy or want it big for your family. You should jot down every question and need that you want from your dream house on paper and streamline and eradicate the unattainable ones before going to the next step.
Start Saving Money
It requires a considerable chunk of money to make your dream of building a house come true. Saving plays a crucial role in ensuring that when you're prepared to start with the steps to build a house, you've enough money to finance your home. Without taking this action, your dream house will remain only a product of your imagination.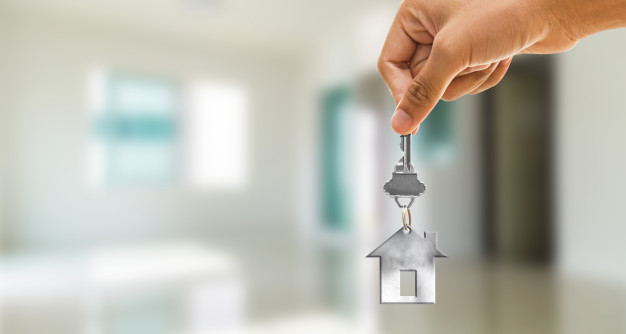 Plan Your Budget to Finance Your Home
Once you know what you want from your dream home and have saved enough money to finance your new house, you start and make a budget for all the costs that may incur in the building project. Doing this will give you a clear idea about the standard price you'll need to spend your money on and sort out your expenses according to your priority by cutting down unnecessary costs.
Look Out For Your Dreamland
A dream house needs land to stand on strong. Hence, right as you do the above steps, you should start looking for a building plot. An excellent way to decide a land plot would be to envision the type of location you'd want your dream house to situate. Whether you want your home to nestle between the hills or amidst the hustle and bustle of city life, it's always your call to make.
Give Your House an Outline and a Structure
We are sure you want your new home to be exactly or as close to your imaginary home. For that to happen, you will require to hire a designer for this step as they will be of great help in giving your dream home a structure on paper while also making any necessary changes as per your wishes before finalizing the home design. But please be careful while you make the changes, as with the finalization of house design and the commencement of the construction work, you cannot go back and make further changes.
Hire Team of Experts For Construction Work
Now that you've taken care of the most important things, it's time you go and hire a team of home remodeling contractors that fit your budget for starting the construction work. They are the ones who will work with you, while in the meantime you closely supervise their work. You'd want to ensure to hire a team having years of expertise in the construction field, leaving no space for any mistake.