If you own a yacht or boat, I'm pretty sure you want the best for it just like the way you treat a car. Thousands of boats are registered in some states, and these owners are always trying to do their best in cleaning their vessels. Some may prefer the DIY way, but others may want to hire the best companies for these services.
But why should you call a professional in the first place? The answer is that a boat detailing company can provide you with services that can save you time, energy, effort, and even money. They might even give you tips about detailing, and you can learn how to use some tools that are used in the trade, especially if you're a new owner. Here are other reasons why you should hire the pros.
1. Preserve the Value of your Vessel
One of the bigger investments that you can make is buying a boat. Like a house or a car, the value of your craft will start to lose the moment that you bring it home to your port. Some of the experts in the finance industry estimate that you're losing more than 10% of your property's value in just the first year since you've bought it.
You can't necessarily stop time. However, you can help keep your yacht's value when you take care of it in an excellent manner. This will counteract the effects of wear and tear, and whenever the experts handle the boat detailing, you can preserve its resale value or even sell it for more.
2. Maintain the Appearance of your Boat
In the same manner, as you don't want your property to look "dilapidated in the neighborhood," you also don't want your yacht to be the ugly duckling in the marina. Some owners are taking pride in their yacht's appearance and they do anything they can to maintain it. Read details about yachts on this site here.
Know that these can take hours of wax coating and scrubbing, and some simply don't have the time to do this. As the years are passing, crevasses and tiny cracks can appear because of rough seas. The detailing done by experts takes care of these seemingly unimportant issues that can become huge later on. When the appearance of your craft is always sparkling and clean, you can be sure that other owners at the port will be jealous of you.
3. Find Small Problems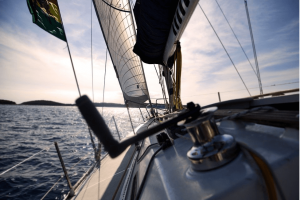 This can be concerning in maintaining the appearance of your boat. You might be used to the fissures and holes that you have in your yacht and think nothing of them. However, it's still best to have another pair of eyes to see everything else in a new light. They can recognize the problems and get them fixed before they become bigger.
You need to be aware of safety hazards before they will let water in while you're at sea, or they can endanger your life or cause financial distress. It's lesser to fix a minor problem than to schedule a major repair because the problems have grown into bigger ones.
4. Right Tools, Experience, and Knowledge to do the Job
The experts have the right tools, equipment, and supplies in this job than most boat owners. They have studied this in detail, and some are still taking classes to further their learning. They want to know everything that they need in their job role so their clients will be satisfied.
Some offer services like hull cleanings, ceramic coatings, and gel coat oxidation removal. They are so used in dealing with various dirt and dust, and they can add layers of protection to your vessel. Some have solutions to protect the edges of your yacht from dirt, salt, rocks, algae, and rust. You can be confident that you're safe when sailing because of the detailing experts' knowledge and expertise.
5. You Won't Have to Do More Work
If you have something to do after fishing, you can leave everything to the experts to do the work for you. You don't have to do everything yourself, and you may need to focus on other areas of your business or job after a weekend of sailing. Even if you have the time, detailing is a time-consuming and hard job that you may prefer to rest during your free time.
With this said, no one wants to spend a beautiful day detailing their boats. This is why you should let the experts handle the job for you. They will reduce the drag, make the craft as smooth as possible, and protect the paint from peeling because of sun exposure. In addition to this, they can remove grit, sand, and salt that had made their way into the yacht.
What is Involved in Boat Detailing?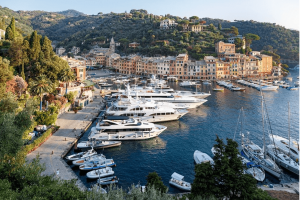 Clay Treatments and Washing
The first step in a boat detailing job is to clean all the interior and exterior of the craft. This means the removal of grime, dust, debris, algae, and other pollutants. These jobs often start at the top of the boat all the way to the bottom. Some specific solutions and soaps effectively remove dirt and grime, and they will also prevent streaks from appearing afterward.
Some may use a more aggressive cleaner to remove waterline stains. They are for scum and algae, and others may prefer a rag soaked in acetone to wipe the smudges and rubber marks.
Exterior Gel Coat Finishes
When the entire craft is squeaky clean, the next step is to repair the gel coating in the boat. The gel coating procedure is unique and mainly applied to marine vehicles' fiberglass. This keeps the surfaces shinier and smoother. The gels are durable, but their exterior may require some maintenance and restoration. Learn more info about gel coats here: https://www.linkedin.com/pulse/gel-coat-vs-polyurethane-finishes-frp-doors-kyle-learch.
A particular product is used for a two-step paint correction process. This is going to remove the surface imperfections and oxidations. Then, the polish will bring out a more vibrant color and high shine in the boat. Most pros usually do the job in small segments at a specific time to cover the bottom area up to the hull.
Application of Paint Protection
The exterior is wrapped up with the application of polymer, which provides at least six months to a year of protection. They are the more advanced sealants, and they can keep the paint looking cleaner and fresher. These sealants also make the cleaning process a breeze. You can contact a professional for more details about interior and exterior boat detailing and get quotes. They are always affordable, and they can keep one of your biggest investments in its best condition.