The Roblox game platform was formally introduced in September 2016. Since then, Roblox introduced Robux, its in-game currency. Several other features and games have been added to the platform.
Roblox had to start someplace in order to reach the site's current 40 million games. Popular games like Escape Rooms Bangalore, Final Fantasy, Forza Horizon, Genshin Impact, and others have been popping up. However, Roblox remains one of the oldest platforms where games are still played today.
In this article, some of the classic Roblox games will be discussed. Some games still you can play, while others have been archived for decades. The bulk of the former games was built by the Roblox team.
Oldest games on Roblox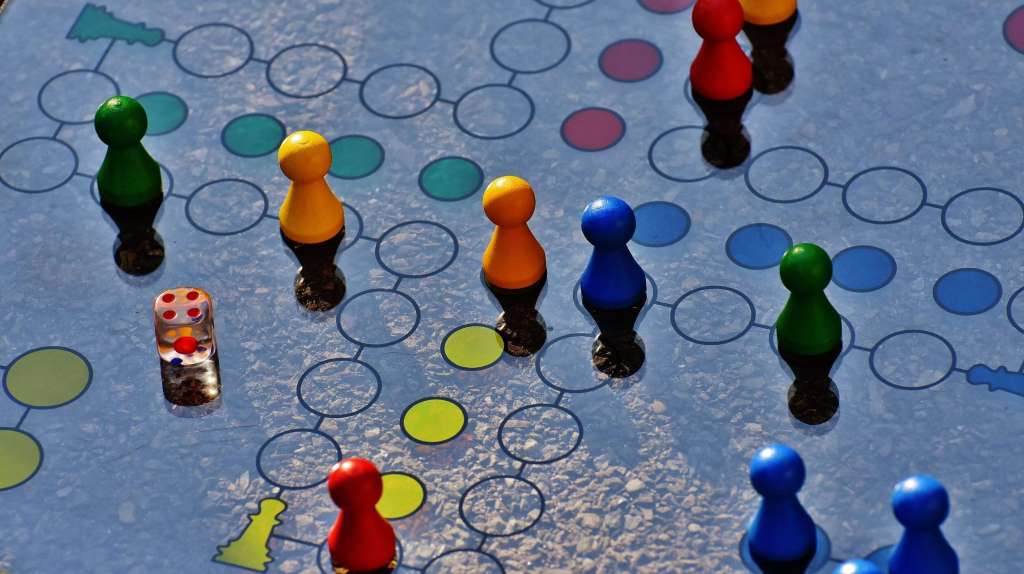 Rocket Arena
Rocket Arena, which Roblox created, has around 2 million visitors as of the end of 2021. The game's genre is fighting. It is, however, no longer playable.
The game was officially discontinued in 2017. However, it is still popular among old-school players.
Classic Place
This was the entry game created by Roblox co-founder David Baszuck. The game exhibited Roblox's functionality. For the majority of the players, this would be their first game.
Yorick's Resting Place
Yorick's Resting Place was built by Jacobxxduel under the moniker Yorick. Yorick's Place was a Halloween-themed game that seemed to get greater attention in the days leading up to and after Halloween.
The game is now uncopylocked. This implies that it is possible for developers to copy and tweak it in order to produce new playable versions.
Experience Gravity
Experience Gravity was one of Roblox's most popular Sci-Fi games in its first year. With over 5.4 million visits to date, the game can still be played. Experience Gravity is basic yet intriguing to people of all ages since it is simple but beautiful.
Chaos Canyon
The first collaboration among the Roblox team and a few of the game's most active users were Chaos Canyon. Roblox planned and constructed the game. However, users like ting222, PilotLuke, and Yahoo designed and produced some of the models. Since 2017, the game has become unplayable.
Dodge the Teapots of Doom
This game resembles the well-known Obby games in appearance. The game is very simple, where the main goal is to dodge gigantic teapots. The game was quite popular for a while, and visitor counts rapidly surpassed 1.15 million.
Ultimate Paintball
The Ultimate Paintball game had two teams- blue and red, which was designed by Mike. Users can use paintball weapons or a Rocket Launcher. Every round lasts 10 minutes. The goal is for players to kill each other in order to capture the flag.
Classic: Glass Houses
Glass Houses is an old Roblox game. The objective of the Glass Houses game is to defeat the other players or team. In this game, two teams battle for three minutes each round. Players must also evade explosive cannonballs launched by turrets.
Classic: Crossroads
Classic Crossroads was built by Roblox. The game was designed by John Shedletsky. Crossroads is perhaps the most popular of all the Roblox games that were released in 2006. Shedletsky was the Creative Director of Roblox from 2006 until 2014.
Crossroads is one of the few games that gamers can still play. The game still attracts new players.
Santa's Winter Stronghold
The very first Christmas-themed game was Santa's Winter Stronghold. It came out just before the first Christmas of Roblox.
The participants choose Santa Claus or an elf as their character. To obtain the most points, you must either collect the most presents or destroy your opponents.
Sunset Plain
Sunset Plain was one of the oldest games. The game had a boost in popularity after being included in the inaugural issue of Roblox Developer's online magazine.
The game, however, hasn't been updated since its first release. As a consequence, the majority of the functionalities are broken.
Frequently Asked Questions:
Which was the first Roblox game to reach 1 million?  
Meepcity is the first Roblox game to exceed one billion downloads. Alex Binello, a youthful 23-year-old, created it. This is a no-cost game. It has a total of 15 million active players and 64 million inactive players. 
In this game, you can chat with millions of other MeepCity visitors. You may also participate in various activities, make money, and customize your estate.  
What was the first game on Roblox to get 500k players?  
Adopt is the first Roblox game to reach 500k concurrent users. Adopting dogs, constructing their own houses, touring Adoption Island, and more are all part of the game.  
Bethink and NewFissy, the developers, have played Roblox for a long time. However, have just recently begun dabbling in game production. Adopt Me! was instantly popular. The game's creators hope that promoting adoption in the virtual world will have a real-world impact.  
What Is the Oldest Roblox Game That You Can Still Play?  
Amanda's Experience Gravity is the oldest Roblox game that can still be played. It still has a sizable following to date. There have been over 10 million visits since it was launched in November 2006.  
The aim of AEG is to make a jump from the baseplate. If the jump is strong enough, you can spin around planets. If you circle the sun while shooting towards a different planet, you will collide with it. Then the player is sent back to the baseplate.   
Conclusion
Despite the fact that the game has been available for over a decade, it wasn't until 2012 that Roblox decided to develop an iOS version. In 2014, the game's Android version was finally published because mobile devices are more accessible to children nowadays.
Due to the worldwide covid-19 outbreak, Roblox introduced a feature called Party Place. The function acts as an online hangout for youngsters to engage with their peers without leaving the house.
During the epidemic, children began to utilize their platforms to arrange birthday parties. The pandemic has introduced various new players since individuals have been encouraged to stay home throughout the outbreak.
Author Bio:
Aniya more is one of the brightest content writers at Breakout escape room. She is a passionate writer who loves to read books and explore different escape rooms. With a great work ethic, she spends most of her time researching and reading. When she is not working, she likes to relax with a cup of coffee and enjoy watching her favorite tv show or walking her dog peanut. You can find her on LinkedIn. More children choose to play the game on a mobile device rather than a PC.