What is Now.gg?
Roblox is pretty old- it was released in 2006! When Roblox Corp developed this game, it won a lot of gaming awards. Even though it's been around for a while, Roblox is still a really fun game to play. Now.gg Roblox's popularity was largely due to its cross-platform support. This allowed users to play with their friends from different devices, which was a big selling point for the site.
The mobile version of Roblox first came to iOS users in 2011, with a full release following in 2012. Kindle users had to wait until 2014 for the game to come to their mobile devices.
Now.gg is a platform that gives you access to play a bunch of different games, such as Minecraft, Fortnite, Roblox, and many more. All you need is a Chrome browser, a solid Wi-Fi connection, and a now.gg account and you're good to go.
Now.gg's browser-based platform helps when you're using a school device where certain installations, like Roblox, are blocked. You can avoid getting caught by administrators and other users since it can be played directly from the browser.
Users have reported saving a lot of battery power and storage space with the streamlined version of the game. You can also access an array of user-generated games—just like what the installed version can offer—but with ease-of-use, since it's readily available online.
What Is now.gg Roblox Login?
now.gg is an Android-powered platform that delivers games via streaming. It is actually a distributed android architecture that ends up using a lot of server clusters. The now.gg Roblox login is designed to handle a lot of the processing that's necessary to run the games. However, if you're having trouble logging in or if you're experiencing other issues, you can always contact customer support for help. They even give the various users access to it via streaming. If you do end up utilizing the edge computing principles, you even have the option to enjoy a lag-free experience no matter what your geographical location is.
How to Play Roblox on Now.gg – Play Now in Browser for Free
In this quick gaming guide, learn how to play Roblox for free on your browser using the popular website Now gg. You don't have to download anything, so you can get started right away!
Now.gg is a cloud gaming platform that allows you to play a variety of games, including Roblox. It's a great way to spend some time with friends or just wind down after a long day.
Now.gg lets you play Roblox in any browser, whether it's on your computer, phone, or tablet.
Now.gg is one of the best places to play Roblox without any hassle. You can simply visit the Roblox game listing page, sign up for a free account, and start enjoying the game. Installation is not required.
In order to access Roblox from Now.gg, follow the instructions in this guide. You will learn more about both the platform and the game.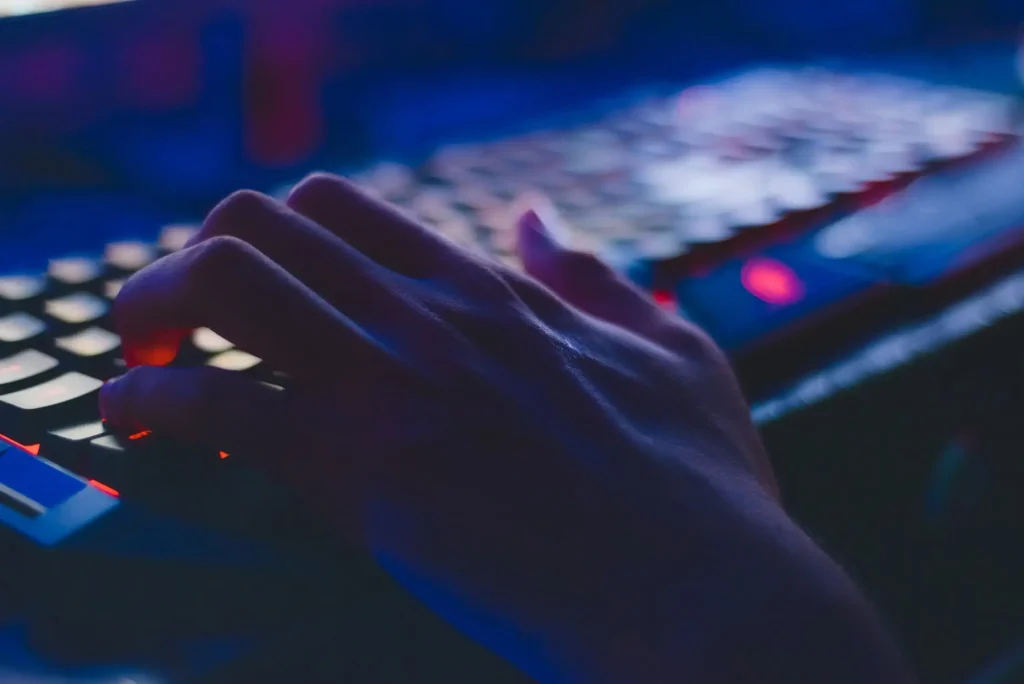 How to play Roblox unblocked games
The best way to play Roblox games at school is by using a browser. You can quickly play a few Roblox games this way without having to worry about them being blocked. The now.gg website provides access to a variety of unblocked Roblox games. This makes it easy to find and play the games you want without any hassle.
Adopt Me!.
Anime Fighting Simulator.
Brookhaven RP.
Jailbreak.
Piggy.
MeepCity.
Royale High.
Tower of Hell.
Bloxburg.
All you need in order to play Roblox unblocked at school is a device with a browser. That's it! You can jump right into the games and start playing. However, we want to emphasize that while Roblox is a lot of fun, school is still really important. Make sure to have fun and take some time to relax, but don't neglect your schoolwork because you'll regret it later on down the road.
How do I play a game without downloading it?
Now.gg is a website where you can play Android games online. You can play these games on your PC, laptop, or mobile phone without having to download anything. That's right – you don't need a file, application, or app to play any of these games! Android gaming is the perfect way to get your game on no matter what sort of device you're using. You'll never have to worry about storage space, and you'll always have access to a huge library of games to explore. Plus, with Android's great performance, you'll never miss a beat.
Click on the play button to play these awesome games on your PC or Mobile without any need to download or install. Only on now.gg!
Action Games-
Fight your way to the top of these action games. Climb the leaderboards and show your skills.
Arcade Games-
Step it up and collect your coins in these arcade games. Crisscross and dodge your way to the top.
Adventure Games-
Go on epic journeys in the fantastical world of adventure games. There are mysteries waiting for you.
Role Playing Games-
Explore worlds, complete quests, and get absorbed in the rich world of Role Playing games.
Strategy Games-
Make tactical decisions and do your part to win in battles in these strategy games.
Simulation Games
Maintain your town, harvest your gold, and make the right choices in these simulation games.
Puzzle Games-
Flex the gears in your head and solve these puzzle games. Anything and everything is a puzzle.
Casual Games-
Merge, Mix, and Relax with these casual games. Win big rewards with a ton of idle games.
Educational Games-
Learn about shapes, letters, and numbers while having fun with these interactive educational games.
Read More: 5 Coolest party games of all time.