We have a habit of adding the tag to the commodity when a brand identity is identified with the material. Broadly, we let our language reign over the advertising mechanism. Plexiglass is one of those products, a clear thermoplastic that has as many names as its coveted characteristics. In the US, it is referred to as Plexiglas, lucite in the textile manufacturing industry and acrylic in the lighting products, but the real scientific name is polymethyl methacrylate. This transparent plastic is devised to replace the standard glass and integrates a range of helpful attributes, which includes both physical and mechanical characteristics that go way beyond the clarity.
Let's be honest; although this is a thermoplastic, in several applications, it is the one which is replacing glass pretty fast. Indeed, clear plastic reflects light more effectively than glass, without blocking color or obscuring what is on the other end. The light-weight product also contains a formidable thermal conductivity level, so the water vapor formations that typically mask standard Glass do not affect the thermoplastic material. As for applications, Plexiglass is used in the construction of terrariums, aquariums, automotive lighting, skylights, and windshields. Unique additives will endow the substance with several other specific qualities, including Ultraviolet safety filter and improved strength, as with any other composite plastic.
What is the difference between Plexiglas and standard glass sheets?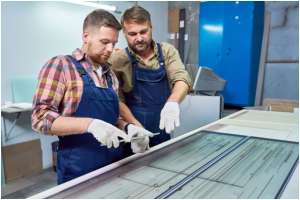 As stated earlier, the standard glass sheet is relatively inexpensive to procure than Plexiglass, has more scratch resistance, and is easier to recycle. Plexiglass, on the flip side, is far more durable and long-lasting than glass besides being more shatter-proof and immune to the elements of corrosion.
Let us have an in-depth comparison between these two, based on their distinct attributes.
Composition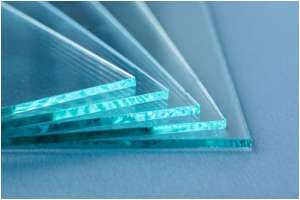 Plexiglass is a premium variety of ultra-clear sheets of acrylic. Its scientific name is Polymethyl methacrylate, often abbreviated as PMMA, also known as a glassy thermoplastic. Plexiglass being plastic is a substance built on petroleum.
Glass is an unformed (non-crystalline) solid, an inorganic material that has cooled from a fluid to a solid-state without going through a crystal condition. It is fragile, translucent and mostly comprised of silica.
Material Glare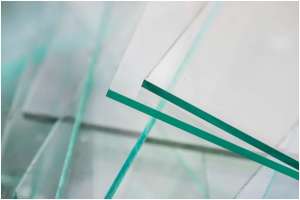 Glass panels are known to reflect light more quickly than plexiglass facades— this may lead to unnecessary glare or distortions. Many aquarium manufacturers not only use Plexiglass for its superior durability but also because it generates less glare and offers improved visibility.
Price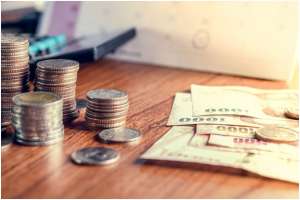 A typical glass sheet is considerably inexpensive when compared with Plexiglass. The price factor, however, may rely not only on size dimensions and depth of the material but also on additional attributes such as Ultraviolet-cut lacquers and scowl-reduction. In general, the glass alternative is going to cost you less when comparing panels of glass and acrylic that give almost similar benefits. However, considering that Plexiglas is much more immune to weathering and corrosion than glass, the cost of long-term maintenance and repair of this material is bound to go down steeply.
Scratch-resistance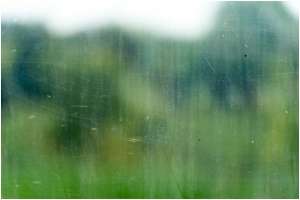 Glass is an abstract substance— a cooled down liquid and thus much quicker to smash and break than a thermoplastic compound such as Plexiglass— which is sturdier. One primary concern with Plexiglass is that when it comes in contact with common solvents such as acetone, milk, ethanol, chloroform, toluene, etc., it is prone to get fractured. That makes it harder to clean because you then have to specifically look for Acrylic cleansing products that are safe to use. Also, scratching by inappropriate and forceful washing or scrubbing too can damage the surface. On the contrary, glass is usually harder to crack than Plexiglas, but then it is more susceptible to breakage.
Weight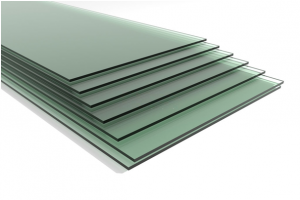 Glass is about 2x the density of a premium acrylic sheet. A panel of Plexiglass thus weighs lighter than a sheet of glass of the same size and it offers other additional perks such as better storage and reduced transportation costs.
Customization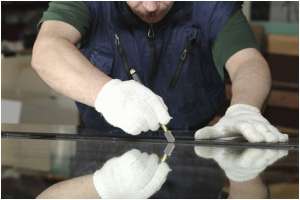 Transparent, acrylic plates can be sliced much quickly and easily in comparison to the glass sheets. Plexiglass can be crafted in a vast multitude of ways to match the specific design requirements of the customer.
Recycle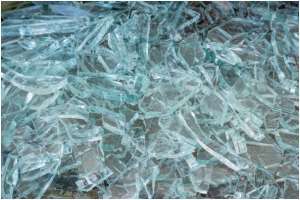 Glass is inexpensive to recycle, and the process can be executed an innumerable number of times. However. Plexiglas being constructed out of synthetic polymers is harder to recycle, and hence, costlier to procure.
Where is Plexiglas ideal to use?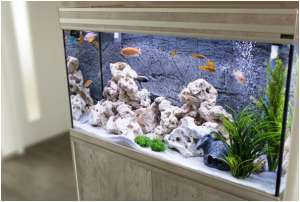 Acrylic Plexiglass is widely used in glazing, display boards, windows or mirrors because unlike glass sheets, it is not impacted by water vapour and has a higher strength-to-weight ratio too. Further, it provides high transmittance of light and can be heat-treated without impairing its reflective visibility.
Here are some of its popular uses:
Aquariums
Windshields
Glazing
Power Glasses
Skylights
Mirrors
Portraits
Table-tops
Countertops
Display boards
Signage