Almost all of the people in the world use a smartphone. The primary purpose of a smartphone is for us to communicate with other people. But your smartphone is more than just a device for communication because it is capable of a lot of things. You can use it for entertainment purposes like playing mobile games, watching movies or TV series or for listening to music.
Some apps make our lives easier. These are the apps that will assist us in achieving our daily goals. Now that everything is accessible and almost one click away, there are many apps that in the market that you can take advantage of. People are now more attached to their devices, and some can't live without them. So here are some of the useful mobile applications that you can access through your smartphone.
Waze
One of the useful apps when you are driving, Waze is a navigational app that has GPS and acts as a guide to tell you where are the possible shortcuts while you are driving. It runs and works on your smartphone, and it will help you search for directions and avoid heavy traffic. It gives you updated directions that can possible adjusted to your favor depending on the potential obstacles.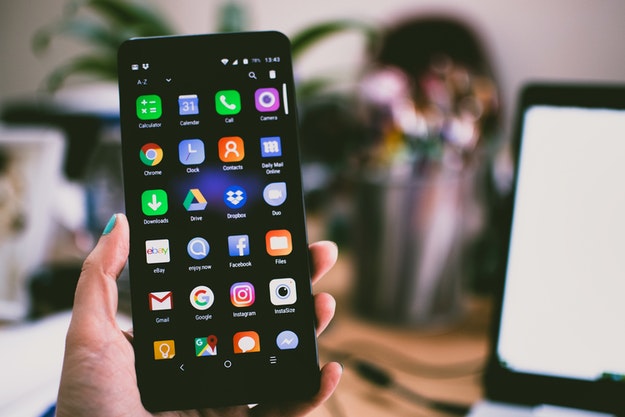 Waze also has a beneficial voice feature. It can guide and assist you while you are driving. This feature comes with many waze voices that you can download easily. You'll be able to select the available voice that you want to guide you during travel. Each of the voices has different characters. You can choose from Pierre, Jean, Thrax, Bernice, Victor, Rivka, Zoe, and Angelo. This app is available on your iOS, Android, and Windows Phones for free.
Exam Vocabulary Builder
If you want to learn new English words quickly, Exam Vocabulary Builder is the right app that is accessible to your smartphone. If you're a college student, a freshman graduate, and you want to ace that English exam, this app can help you learn new words. Aside from learning new words and their meaning, you'll be able to search for a sample word used in a sentence.
This app is handy and helpful for individuals who need to pass TOEFL, GRE, or SAT exams to enter reputed college universities. With the assistance of the cloud tech, you can synchronize all your progress and study materials. Moreover, you can do a self-test in quiz mode, which is made of the levels that are challenging to help you learn more.
SwiftKey
If you are happy with your current Android smartphone keyword, but you want to have a next-level way of typing, then this app is what you need. It gets the information on the nicknames, slang, and phrases that you always use to provide more brilliant text predictions and autocorrects. If your preference is tapping from swiping, then this app can support that too. SwiftKey helps you to type faster.
Aside from adapting to your style of typing, this app can give you easier access to GIFs and emoji, supports many languages, and can provide many color themes to enhance the keyboard's interface.
Conclusion
Your smartphone is capable of lots of things. You can use this device and maximize its capabilities to apply to your advantage. You can make your life easier, and many apps can assist you with that. These are the apps that you download quickly to your smartphone, and some of those are free.