It's not uncommon to experience the following symptoms related to car accident injuries well after the incident takes place.
A sudden impact in a car is a jolt to the entire system. If you're lucky, you walk right away from the accident, seemingly unharmed.
Each year in the United States, there are 3 million people injured in car accidents.
Car accident injuries range from mild to severe and life-changing. Just because you felt fine the day of the accident, doesn't necessarily mean you weren't injured.
Here are some symptoms and injuries that can present themselves days to weeks after a car accident has occurred, that you might not realize actually happened at the moment of impact.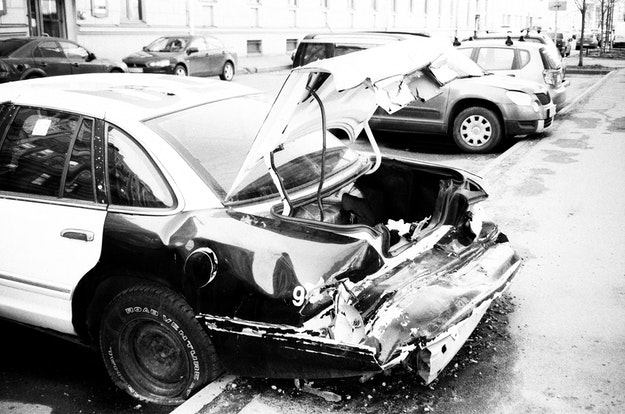 Urgent Symptoms To Attend To
With car accident injuries, different symptoms and pains can be indicators that something is wrong. Listening to your body is important, and seeking medical attention accordingly can save your life.
Within the few days following a car accident, if you begin to feel faint or dizzy, and develop large and dark bruises: seek medical attention quickly. These symptoms could be a sign of internal bleeding.
Left unchecked, internal bleeding can lead to permanent organ damage or even death.
Another set of symptoms to be attentive to would be sudden, constant headaches, disorientation or feeling discombobulated, having an extreme change in sleep habits, and sensitivity to sound, light or both. Any combination of these symptoms can point toward a concussion.
A concussion is a type of traumatic head injury. It can be caused by a sudden impact to the head and neck.
While not all concussions have long term effects, some may be fatal. Experiencing some combination of symptoms requires medical attention to diagnose what issues there might be.
Having chronic headaches after an accident may also point a blood clot. While most aren't fatal, some can be. It is always worth speaking to a doctor to get checked out in this case.
Symptoms That Should Be Checked Out
Car accident injuries that occur after the fact may not be as severe as a concussion or internal bleeding. This doesn't mean that they don't negatively affect your life, and also require medical attention.
Whiplash is a very common injury from a car accident. Whiplash occurs with the sudden motion of the impact stretching the neck and tendons roughly and quickly. This can create injuries in the muscles and to the bone.
Whiplash sometimes presents immediately, and sometimes takes days to develop. It can be accompanied by headaches, blurred vision, and ringing in the ears.
Soreness in the back is likely a similar type of injury to whiplash and occurs when the body is jarred violently at impact. Seeking medical attention can help make sure your back and spine can heal.
One thing to keep in mind is that if the accident happened at work or while on the clock, workers' comp insurance may be able to help or completely cover your medical bills. You might think, "I don't know where to find a workmans comp doctor near me" to check you out. Workman's comp doctors can help ease the added burden of expense if the car accident injuries occurred while at work.
Car Accident Injuries Don't Always Show Up Immediately
If you are experiencing any of these symptoms of car accident injuries with a delayed onset, don't be afraid to seek medical attention. Seeking medical attention earlier can also help connect the injury to the accident, should you need to file an insurance or workman's comp claim.
Was this content helpful? Leave a comment and share it! If you'd like to see similar content, check out our blog!