The price of homes is surging and finding the right home is not easy in this market. As such, if your home is just a touch too small for your family, you may be looking at adding home additions. Homeowners frequently ask how much a home addition costs. The typical cost for an addition can range from $20,900 to $72,600, or $80 to $300 per square foot. Read on to learn more about the factors that may influence the price you will pay for home additions.
The Size of the Space You Are Adding On To Your Home
One of the factors that affect how much you will pay for home additions is the size of the space you are adding to your home. If you are adding a small mudroom to the front of your home, you will pay far less than someone who is adding a complete second story to their home. A smaller space also uses fewer materials to frame out, insulate, and finish, resulting in a lower overall cost.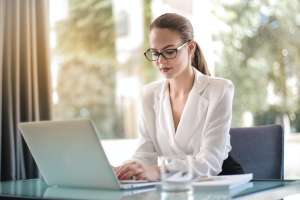 The Type of Space You Are Adding
Another factor that can play a role in how much you will pay for home additions is the type of space you are adding. People add different types of spaces to their homes, including laundry rooms, sunrooms, playrooms, extra bedrooms, mudrooms, and bathrooms. A laundry room addition needs to be plumbed for the washing machine needs electricity or gas for the dryer, and needs vents installed. A bathroom needs specific types of plumbing work as well, whereas a bedroom does not need plumbing. The type of space you are adding can affect the cost, as you need to ensure that the space is functional for that purpose.
The Part of the Country Where Your Home is Located
The final factor that can influence how much you will pay for home additions is the part of the country your home is located in. Different parts of the country have different permitting requirements, different labor costs, and different prices for materials. Homes in the area are also laid out differently and have different styles, which can affect the overall pricing for the home addition. For example, the average cost for home addition in Austin, TX. is $26,500, while the average cost of home addition in San Diego, CA. is $77,300.
A home addition can give you valuable, usable space for your home, providing your family with the space that they need to make your home functional. Home renovations can vary, as there are different types of spaces that can be completed and costs vary in different parts of the country. At Angie, formerly known as Angie's List, it is strongly recommended that you contact home addition contractors to help provide you with estimates of what home addition may cost you based on the specifics of your project.
Read More: Clever Tricks to Use Space More Efficiently in a Tiny Home