PayPal and other digital financial services providers have made a significant impact on the way people handle money and conduct monetary transactions. PayPal offers secure online accounts that allow users to send or receive money.
If you don't know how to switch your PayPal business account to a personal or an active PayPal account holder, this blog post will help.
Before we get into the details about whether or not to change PayPal accounts, let's first look at the different types of accounts PayPal offers and the benefits that each one brings.
Paypal Offers Several Types Of Accounts
PayPal users have two types of accounts available to them, depending on what they need. You have the option to choose between a Personal and Business account. These accounts are briefly described below:
Personal Account:
A Personal Account is for those who only need the account to make online purchases or transfer money to their family and friends.
       

Any person can be paid back.

       

Send money as a gift to a special one.

       

Book or buy stuff online.
Business Account:
You can also open a Business account without having to pay an additional fee. If you are an online merchant that operates under a company or group name, a Business account is recommended.
       

You can work under the name of your business or company.

       

Accept payments by debit card, credit card, or bank account for a minimal fee

       

You can grant access to your account to up to 200 employees

       

Register now to receive premium PayPal products such as PayPal Checkout.
Difference Between PayPal's Personal And Business Accounts
Individuals who shop online often and wish to transfer money to or from family members or friends are advised to open a personal account.
The Business Account offers all the same features as Personal Account. There are many other features available with PayPal for business.
How to Change the PayPal Account Type?
You can change the type of PayPal account you have after you open it. It can be altered in any direction, e.g., you can upgrade From a Business to a Personal account anytime.
Let's now discuss how to change PayPal accounts from one type to the other. There is no direct way to change PayPal business to personal or upgrade it to Personal.  You can only upgrade your PayPal account by contacting the PayPal customer service team.
To complete the task, it is essential to follow the steps mentioned below:
Step 1: Go to www.paypal.com. This is the authorized website of PayPal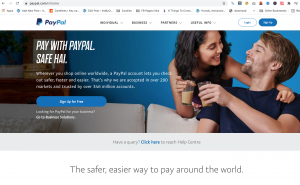 Step 2: Enter valid credentials to log in to your account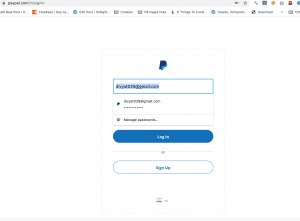 Step 3: Next, look at the Contact option located in the lower-left corner. To proceed, click it.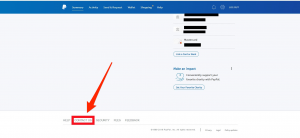 Step 4: You will be taken to the Help Center page. Click on "Account Profile" and set up. Next, click on "Upgrade your account."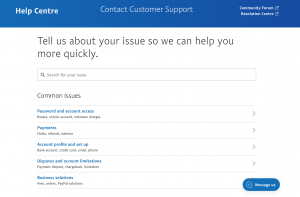 Step 5: Scroll down and get on "Email us"
Step 6: Once it redirects to the Email Customer Services section, you will need to enter your first and last names, email addresses and then send a request message requesting a change in the business account.
Step 7: To submit your request, click on "Send an email."
That's it! Now you will receive confirmation that your email was sent successfully. It will take an additional 24 hour response time from customer service to change your PayPal account to personal.
You can also contact PayPal support via chatbot. Follow the steps below to reach a support agent through the chatbot.
       

Navigate to www.paypal.com for the official website of PayPal

       

By entering valid credentials, you can log in to your account

       

Click the Contact link option available at the bottom of the page.

       

This will take you to the PayPal Help Center. Scroll down and select the Message Us option.

       

Now, The PayPal Assistant (i.e., the chatbot will attempt to resolve your query.

       

To talk to the agent using this option, continue answering questions until the chatbot asks you, "Would this like to transfer this conversation?" Click yes to continue.

       

If an agent is available, they will respond to your questions.
This is the only way to look forward to PayPal change from business to personal Account.
Read More: How to Buy Bitcoin with a Credit Card, in Cash, or with PayPal?