It's heartbreaking to be diagnosed with any type of disease and much more difficult when you're not sure of all the details. Unlike some of the most common diseases in the world, such as cancer, or even COVID-19, most people haven't heard of spondylolisthesis. Getting a diagnosis of spondylolisthesis means you want and need to know everything possible about the disease and what your diagnosis means.
The good news is that, although this condition can be annoying, it's not dangerous and isn't going to be life-threatening.
The most common issues associated with this disease are a pain in the legs, especially when walking or standing for extended periods. This is because the disease is a reference to damage in your spine which affects the lower part of your body.
Types Of Spondylolisthesis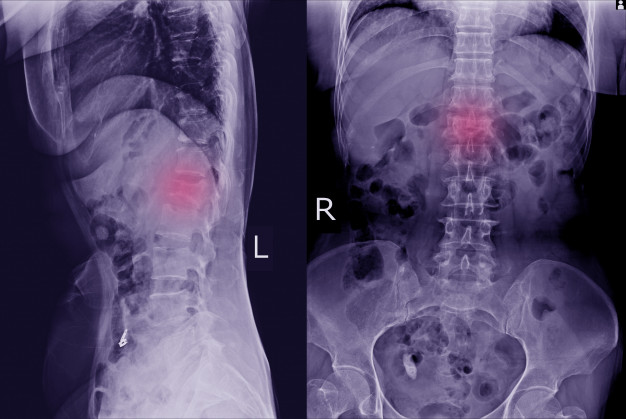 It's important to be aware that there are several different types of this disease.
As the name suggests this type of spondylolisthesis is when the spine starts to wear down. It's not known why this happens and not all sufferers experience this. In fact, there are no easy explanations. You can get degenerative spondylolisthesis at 40 or at 70.
This type of spondylolisthesis occurs when you have experienced trauma which has resulted in a small break in the bones of your spine, specifically the vertebrae. This creates a weak spot that can cause problems. However, in most cases, there are no symptoms or indications that you have an issue.
It's important to note that it's usually the lower bones of your spine that are affected but the exact bones can be different in every case.
Most diagnosis occurs after the development of the degenerative type. This is because this version creates symptoms that will ultimately force you to seek medical assistance. The most common symptoms are lower back pain, leg aches and pains, and stiffness when walking.
You'll need to be x-rayed to confirm the diagnosis.
The Future
The good news is that the future remains bright. In many cases treatment is not even necessary. The decision is a personal one depending on how much pain you're experiencing and how it's affecting your quality of life.
You can simply manage the pain with painkillers, providing you don't become dependent on them.
Should you wish to have treatment it's generally very successful. Options include losing weight to reduce stress on your back, cold therapy, and physical therapy.
But, you can also have surgery which can relieve the pressure on your nerves by adjusting the positioning of your vertebrae. Alternatively, two vertebrae can be fused together to eliminate the weakness and resolve the issue. While it's true that fusion often receives bad publicity, it's an effective and practical way to eliminate the issue and improve your quality of life. That's important.
Of course, all surgery comes with risk. You'll need to discuss your options with your medical professional before making a final decision. It's wise to live with the condition first to assess how much impact it has on your daily life, this will help you make the right decision.