A large number of people relocate from New Zealand to Australia every year for various reasons. These include better job opportunities, a relaxed lifestyle, a magnificent landscape, numerous entertainment options, and an excellent healthcare system.
Statistics show around 31,000 people relocated from New Zealand to Australia in 2019. Those numbers were about 22,000 in 2020 (a slight decrease, perhaps due to the pandemic). A major reason behind most New Zealanders migrating to Australia is the Special Category Visa (SCV), which the government automatically grants them.
If you are looking to relocate, there are many things you need to plan and take care of first. One of those is packing, storing, and transporting your belongings, from motor vehicles to items of everyday use, safely and securely. And for that, you must hire the services of a moving and relocation company located in New Zealand.
It is much better to hire the services of an experienced moving company that offers various shipping services because that would make the process smoother and more convenient. From packing your belongings to home cleaning and decluttering services, they will ensure the process is hassle-free.
But what are the services provided by a professional moving company? Read on to find out.
Packing your belongings
A moving company's most basic service in New Zealand is packing your belongings. Professional movers use uniquely designed moving boxes for this purpose. Some of the items that they pack are glassware, delicate ceramics, and furniture.
Movers choose a packing material based on the item in question. For instance, they use plastic protection bags for soft furnishings, specialty cartons for television and bicycles, custom wrapping for designer furniture, and custom crates for antiques and high-priced items.
Most of the material used is poly bubbles because it is thin, lightweight, takes up less storage space, and is shock resistant. Other wrapping materials movers in New Zealand use are bubble wrap, packing paper, moving blankets, and packing peanuts.
Disassembling
There are some items that movers will have to disassemble before packing and transportation. These include dining tables, beds, baby cribs, and bookshelves. Relocation services usually have a team of professionals who disassemble any items as required before the packing begins.
Before choosing a moving company while relocating to Australia, you should ask them whether the disassembly cost is included or excluded in the furniture packing process. On average, moving furniture costs between 500 to 700 NZD in New Zealand.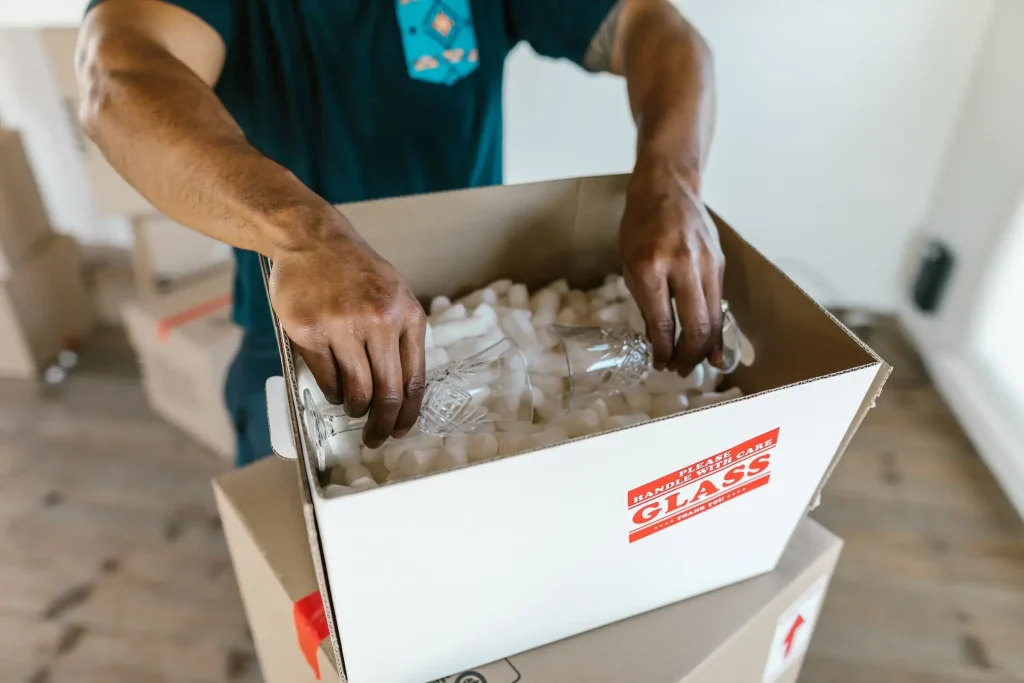 Transportation of materials
It is an essential part of the relocation process. A team of professionals will visit your house for an in-home consultation, explaining the international moving process and choosing a transportation method that would be the most suitable for you. The entire process takes about an hour.
After disassembling and packing your items, the relocation team will secure them into a shipping line container. They will then transfer them to the warehouse for weightage, security sealing, and custom reporting.
Their team of experts will also check that you have the necessary shipping documentation to ensure quick customs clearance.
Once the item reaches a port in Australia, an international affiliate branch of the moving company will arrange for the container's collection from the port and ensure its shipment to your international residence.
Pet Relocation
Hiring a relocation service makes it easier to take your pet along with you because they provide pet relocation services. Some international pet relocation services usually provided are flight booking, pet travel itinerary, information on pet quarantine requirements, arranging travel crates, and providing veterinary services and health checks.
However, before taking your pet with you, it would be a good idea to be familiar with the entry requirements for pets in Australia. For example, they should be at least eight weeks old, have undergone flea worm treatment four days before traveling, and have received their vaccinations.
You should hire a moving and relocation company in New Zealand while planning the shifting process to Australia. They will make the entire process easier and quicker with their wide variety of services, from packing materials to delivering them safely to your new residence in Australia.