Industrial spaces often contain hazardous materials, such as chemicals and other toxins, that can be dangerous for untrained personnel. When you hire specialized industrial cleaning services, they can safely remove these materials, ensuring a safe and healthy working environment.
Industrial cleaning involves a range of specialized techniques, tools, and equipment that are designed to help businesses meet their specific needs. This can include everything from deep cleaning to specific services such as hazardous waste removal, air duct cleaning, and industrial pressure washing. Industrial cleaning services help to extend the life of machinery and equipment by removing dust, dirt, and grime that can build up and cause damage.
Industrial cleaning services are essential for businesses and industries that require a higher level of cleanliness and hygiene. These services provide a number of advantages, including improved efficiency, better safety, and a healthier work environment. Industrial cleaning services can also help to improve air quality, prevent the spread of bacteria and dust, and decrease the risk of workplace accidents. Additionally, industrial cleaning services can improve the overall appearance of a workplace, creating a more inviting and professional atmosphere.
In this article, let's explore the most common types of industrial cleaning services that are required by factories and businesses.
1. Commercial Waste Management
Commercial waste management is the process of collecting, disposing of, and recycling waste generated by businesses. This can include office and industrial waste, hazardous waste, construction and demolition waste, and more. The goal of commercial waste management is to reduce the amount of waste sent to landfills, incinerators, and other disposal sites, while also increasing the amount of waste that is recycled or reused.
2. Hazardous Waste Removal
Hazardous waste removal is a specialized service required by businesses to safely and legally remove hazardous materials. The service is provided by professional waste removal companies that are licensed by the Environmental Protection Agency (EPA). The service involves the proper handling, transportation, and disposal of hazardous materials such as solvents, oils, chemicals, pharmaceuticals, paints, batteries, asbestos, and other hazardous wastes.
Hazardous waste removal services are essential for protecting human health and the environment by safely removing hazardous materials from homes and businesses.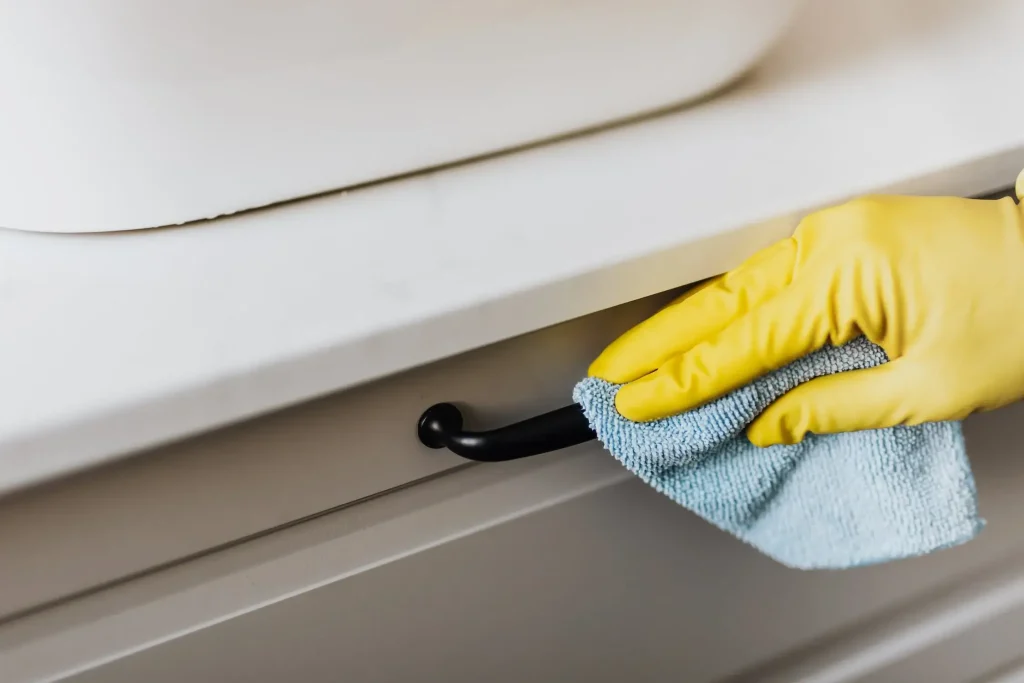 3. Grit & Sand Trap Cleaning
Grit and sand trap cleaning is the process of removing grit and sand that builds up in a trap or catch basin. Grit and sand traps are typically used in wastewater treatment facilities to trap and remove solid particles from the wastewater before it is discharged into the environment. Grit and sand can clog pipes and pumps and cause operational problems. Grit and sand trap cleaning involves the use of mechanical equipment such as vacuums, brushes, and pumps to remove the trapped material. The equipment is then used to transport the material to an appropriate disposal area for proper disposal.
4. Tank, Vessel, & Line Cleaning
Tank, vessel, and line cleaning are industrial processes used to clean the interior of tanks, vessels, and lines that carry liquids or gases for industrial use. This type of cleaning is essential for removing dangerous contaminants and ensuring the safety of the products that are stored or transported. It involves the use of specialized tools and chemicals to break down and remove deposits from the surfaces of the tanks, vessels, and lines.
5. Hydro Jetting Services
Hydro jetting is a technique used to clean out plumbing pipes by using a high-pressure water stream to blast through clogs and debris. Hydro jetting is highly effective at removing tough blockages and restoring pipes to their original condition. This method can be used in a variety of plumbing systems, such as sewer lines, kitchen drains, and main water lines. Hydro jetting can help to prevent future clogs by flushing out sediment and build-up that may cause future problems.