You might know a lot about the regular mattresses, but RV mattresses are slightly different from the regular ones. They can be manufactured to fit into your vehicle.
If you want to go for a cost-effective, durable mattress that provides you a decent night's sleep, a memory foam mattress for RV is the right option for you. Before you buy one for yourself, you must remember a few things.
Understand Their Benefits
Memory foam mattresses are more cost-effective than the standard ones. They are also lightweight and cover only a little space. They are also flexible, convenient, and provide much comfort.
The striking feature of this mattress is that it can regulate body temperature throughout the night. Once the pressure is lifted, it bounces back to the same position as before, while supporting the original body shape.
Determine the Density of your Choice
Memory foam mattresses for RV come up with density options of high, medium, and low. The density of a mattress also determines its firmness. It makes differences in the softness, support, and price of your mattress. Thick mattresses have more comfortable layers of foam. Hence, they are softer. Thinner mattresses also won't stop you from sinking into luxurious softness.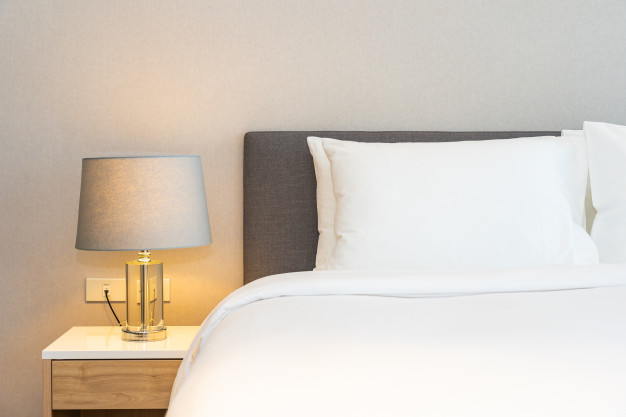 Considering the density of your comfort is important because it affects the price. Find a mattress that cradles and balances your spine, neck, hip, and shoulders. You should also see how much weight it is going to support. However, if you are looking for firm memory foams, then slightly thinner could be the right one for you.
Choose the Thickness of Your Need
Density and thickness are easily confused with each other. While density is the firmness of your mattress, the thickness is the height. Look for a one that doesn't hit the ceiling or is very close to the top end of your bed's roof.
Check the Material
Nowadays, mattresses come with various features, advanced materials, and quality control. Always go for high-quality material that offers you maximum comfort and durability. Also, keep in mind the various materials used in it if you have an allergy to certain materials that might ruin your sleep while sleeping on the mattress.
Consider your Budget
Prices of mattresses vary from high to low, depending on the thickness, size, and type of foam in it; hence it is better to buy one that fits your budget. Memory foam mattresses are considered less expensive, which is not going to break your budget.
However, it doesn't hurt you to spend a few more dollars to buy a restful good night's sleep. Always buy the ones that look promising and are found at a reasonable price.
A memory foam mattress for your RV might be your need if you are looking for an ultra-supportive material that acts according to you. While looking for purchasing the right mattress that completely meets your standards, understanding your need and comfort, knowing its features, finding one at a reasonable price, etc. are the factors that are definitely worth your consideration.