If there is one thing we have all focused on in 2020, it is health and fitness. The outbreak of Covid-19 made sure that people start giving their maximum attention to physical health. Adopting precautionary measures to stay away from the virus became necessary due to the lack of a vaccine or cure. Doctors advised the public that the best way to fight off the disease is to have a resilient immune system. As a result, scores of people turned towards maintaining proper fitness routines.
However, the subsequent lockdowns and social distancing measures also had a massive impact on physically attending gyms. Consequentially, we saw the emergence of some novel fitness trends this year. The 2020 pandemic enormously evolved the functioning of businesses and humanly interactions. Thus, the fitness industry also witnessed some considerable changes.
If you are a fitness enthusiast and wonder what trends you should adopt this year, then our research will serve the best for you.
High-Intensity Low Impact Training (HILIT):
High-Intensity Interval Training (HILIT) has always been a famous form of workout in the fitness world. It aids in burning calories, improves the heart-health, and boosts metabolism. If you wonder what exercise burns the most calories at home, consider exploring all about HILIT because it might be your thing this year. However, High-Intensity Low Impact Training (HILIT) is what will become the new fad. HILIT aims to provide the same benefits as HILIT. However, the impact it has on your body is minimal. HILIT is often too strenuous on the joints and is difficult for people who suffer from joint aches. HILIT removes this extra strain on the joints while providing the body with the needed cardio boost.
Since the pandemic, we saw all human activities make a significant shift to the online world. People chose to shop online for groceries rather than going to the mart. Even schools, colleges, and offices started functioning online. Similarly, we also witnessed a hike in the number of people hiring virtual trainers for workouts at home. Virtual trainers also cost half of the usual charges, which means you could not afford one previously, you can see now.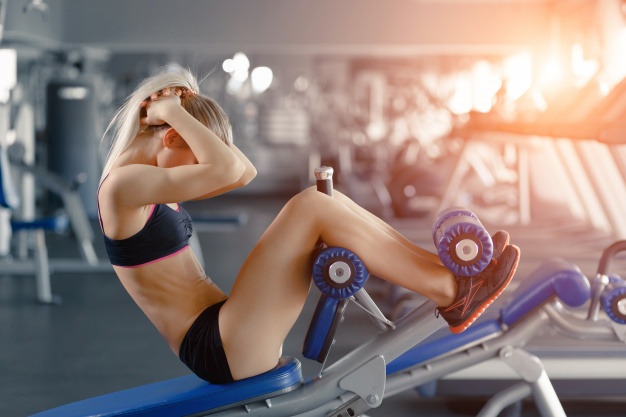 All-encompassing Fitness Programs:
More and more people are now getting aware of the significance of overall fitness. It means that individuals now know the role of a good diet and an excellent physical workout routine. They are also more aware of their bodily needs and know how essential it is to keep in touch with the doctors to maintain proper health.
This awareness, however, has led to an innovative trend that will expand this year. Health professionals tend to introduce all-inclusive fitness programs. These programs will include dietitians, physical trainers, and health professionals all under one roof. Health professionals believe this approach will bring about a significant change in the fitness arena by allowing people to gain better, more focused results.
Adding Meditation in the Workout Routine:
Mental health awareness has seen a new hike in recent years. Individuals and professionals have become more conscious and are also more open when speaking publicly about the importance of mental health. The pandemic left many people crippling with anxiety and depression due to the lack of social interactions and the disease's looming fear. The loss of jobs and the slowing down of economic activity left another massive hit on many's psychological states.
Consequentially, focusing on pausing, meditating, and being aware of your mental state became crucial. Many trainers today incorporate an equally lengthier meditation session into their fitness programs as the physical workout. Cat Kom, a fitness expert and physical trainer, suggests a fifteen-minute HIIT routine followed by a fifteen-minute meditation session, an ideal approach to achieve a well-balanced, healthy body.
Personalized Fitness Programs:
It may sound cliché, but everybody is different. Since childhood, we have heard this phrase; however, it is also true when it comes to our physical bodies. The exercises that work for you may not work for your sister or your friend. Each body reacts differently to a set of workout routines. Also, each body has its underlying health issues, which means a personalized program is the best way to go.
Trainers and fitness enthusiasts have now realized the importance and effectiveness of customized fitness programs. It is why the year 2020 is expected to see a surge in demand for customized workout plans.
Technology-Driven Workout Clothing:
We saw a sudden growth in demand for fitness watches in the past few years. People wanted to have all their fitness statistics right on their wrist. However, the year 2020 is all about smart, technology-driven fitness clothing. From vibrating leggings to workout shirts that sense your vitals while working out, 2020 is all about innovative and ground-breaking stylish workout attire.
Conclusion:
Fitness and well-being have now come in the spotlight since Covid-19 became a pandemic. People are now more concerned about their overall well-being. Consequentially, newer trends and methods to fit the evolving world dynamics seen to emerge during the year 2020 gradually. So, where you feel like drifting this year to get super fit?