No one ever plans to get injured while on their journey to fitness, especially when one has a goal in mind. Whether you plan to compete in bodybuilding, achieve the perfect insta-goals or simply want to get fit and healthy, it pays to be cautious by making sure your workouts are as safe as they can be.
Here are five ways to ensure you don't get unnecessary stitches, burns, or worse broken bones during your workout at the gym.
Find gym or fitness clubs with safety protocols and practices
It is the responsibility of every gym owner and manager to focus on the safety of their members. But oftentimes, people neglect to check the safety protocol a gym has or even the lack thereof. The first thing you'd want to look at is the heavy equipment or the machines. Check to make sure that all equipment like treadmills and weight machines are regularly maintained by highly trained staff who knows how to operate them.
Staff training is another requirement you need to tick off before paying for a gym membership. Professional gyms must have certified staff who are experienced and able to supervise training and other physical activity.
And lastly, make sure that the gym has enough knowledge on first aid and emergency response. These three are common policies to ensure you are entrusting your safety to the right people as well as getting your money's worth.
Use shields, pads for protection when sparring
Muay Thai and boxing training are two of the most popular contact sports that gyms offer. However, it is not enough to entrust your safety to the gym and its staff. You also have to bear some responsibility to keep yourself safe from injuries. Whether you're a pro or a beginner, using pads such as kick shields is necessary to avoid injury to you or your sparring partner.  Often, gyms stock different types of body shields, head guards, and such for their members to use. But sanitation-wise, it pays to purchase your own.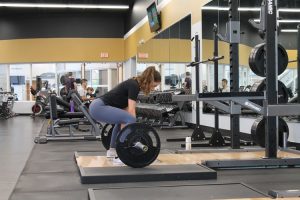 Get a fitness assessment before starting any routine
It is always worth remembering that every person has different fitness levels and requirements. Some people are fit enough to use a weight machine, while some may not be advised until a certain degree of training and preparation is achieved. Gyms often have new members fill out a health questionnaire and undergo a fitness risk screening prior to their admittance. Qualified personnel will ascertain if you're fit enough to make use of certain equipment or join intensive workout sessions.
Purchase the right gear and equipment
This might not be an obvious safety risk, but getting the wrong shoe size or type for the activity you've chosen may cause you injuries like a sprain. A boxing glove that is too small or too big for your hands may hurt your wrist when you happen to throw punches at the wrong angles. Before you start buying any gear, make sure you consult a trainer, coach, or fitness expert on the right apparel, gear, or equipment for the activity you have in mind.
Eat well and hydrate regularly
Like any machine, your body needs its fuel: food and water. Just because you're aiming to lose weight does not mean you have to starve yourself so you can achieve your fitness goals fast. If you adhere to starvation and water deprivation, you will only find yourself sick or worse, injured because you're too weak to lift anything. In fact, gyms provide meal plans you need to follow especially when you're bodybuilding.