With warmer weather rapidly approaching, hanging out on the beach or around the pool will be commonplace again. Swimming, boating, fishing, skiing, and other sports are incredibly popular on hot, sunny days.
While you are out on the water, you have to make sure you are protected. That means wearing sunscreen and protecting your eyes with sunglasses. If you are spending a long time outside, especially in the water, you need a quality pair of sunglasses to protect your eyes from damage.
Just Add Water
It's common knowledge that you should wear sunglasses when soaking up the sun, but many people don't realize that water actually makes sunglasses more important. Water reflects sunlight, meaning that sunlight is stronger when you're on the water. The glare from the water is harder to avoid and can distract you from the task at hand. This can not only be irritating but potentially dangerous.
That reflected light exposes your eyes to twice the UV rays as normal. UV rays can already damage your eyes and cause permanent vision problems if the exposure lasts too long. Adding more UV rays on top of that only increases your chances for more serious issues down the line.
What to Look for in Water Sports Eyewear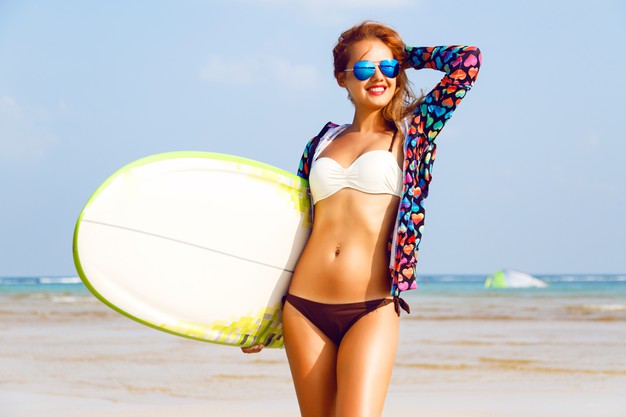 UV protection is the number one aspect you should look for when purchasing sunglasses. Be sure to search for pairs that state they block 100 percent of UV rays.
The Right Tint for Your Sport–
The tint of your sunglasses can do a lot to make your sport easier or harder. Multiple tints work well for water sports. Pick the one that works best for your specific sport and the weather. Also, try a few out in the store and see which color works best for you.
Polarized lenses help reduce glare, important for any water sport. However, reducing glare doesn't mean you are better protected from UV rays, just that you'll see better without the water's glare. Be sure to look for eyewear with both.
When engaging in sports of any kind, there is the possibility your sunglasses will fall to the ground. Impact-resistant lenses will make it much less likely the fall will damage your sunglasses.
A hydrophobic coating helps the water slide off your sunglasses quickly, so the drops don't impede your vision.
When you plan to wear sunglasses for a long time, comfort is important. A padded nosepiece will help prevent your sunglasses from sliding off and keep you as comfortable as possible.
Trusted Brands
While they can be a little more expensive, going with a trusted brand will ensure that you are purchasing quality eyewear that won't let you down in the middle of your day.
Oakley sunglasses are more than just a fashion statement. Their frames are designed for optimal stability and comfort. All of their lenses block 100 percent of UV rays.
Costa Del Mar sport sunglasses are some of the best on the market. They have stylish and comfortable frames and a variety of lens options, including polarization and tinting.
Maui Jim uses glass lenses that are water and grease-resistant. They are great for harsh light and reflections. The frames come in a variety of sizes, including for smaller faces.
Ray-Bans have strong, durable frames that will stand up to rough use. They also have a wide variety of lens options for polarization and tinting.
Performance Sunglass Accessories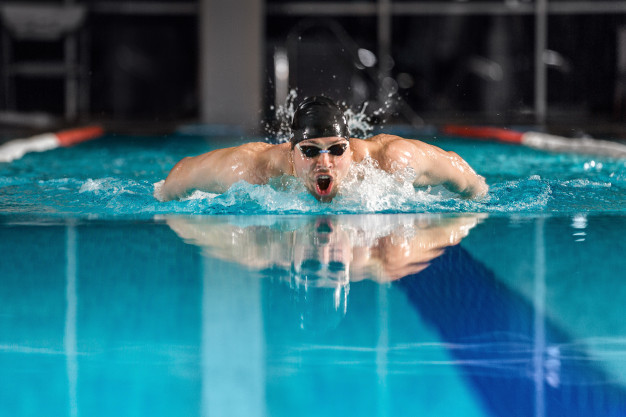 When you are spending a lot of money on quality eyewear, it is important to do your best to ensure your sunglasses' safety. While accessories are a matter of personal taste, there are a few that are beneficial for your sunglasses' longevity.
A travel case will keep your sunglasses protected in your bag or car. A soft travel case will ensure the lenses don't get scratched. A hard travel case will also make sure the frames don't get bent.
Having a strap for your sunglasses will help, especially during water activities. The strap can help keep your sunglasses from falling off while you are active. If you need to pull them off, the strap allows you to keep your sunglasses hanging around your neck so they don't get lost.
Look Cool in the Heat
You want sunglasses that will protect your eyes from the damaging rays of the sun. You also want them to protect you from distracting glares and reflections so that you can have fun on the water. Ensure you will wear the glasses by purchasing a style that matches your aesthetic. If you like how you look, you're more likely to wear them in the first place.