It's one thing we can all agree on. The dishwasher is the unsung hero of the kitchen. All you do is load it, leave it, and then you are left with lovely, clean tableware. No longer do you need the rubber gloves, nor do you have to stand scrubbing dirty dishes for hours on end.
Yet, with all of this hard work, your dishwasher may become tired over time and not work as well as it used to. 
There's nothing worse than a broken dishwasher, which is why we have put together 4 tell-tale signs that you need to invest in a new dishwasher.
1. Your Dishwasher Door Doesn't Close Properly
This may be an obvious one, however, make sure to check there isn't an unruly spoon or saucepan handle in the way before you panic.
If it doesn't close after checking this, you may have a broken latch which is an easy fix.
However, the worst-case scenario is that your dishwasher has warped. Unfortunately, there is nothing you can do about this and you will need a new dishwasher – after all, you don't want to risk coming home to a swimming pool in the kitchen!
2. The Drain is Blocked
If you are consistently finding pools of water in the bottom of the dishwasher after running a cycle, then you are likely facing a drainage issue.
Make sure to first check whether there are any stray bits of food or utensils blocking the drain, however, if it is clear, there could be a bigger underlying problem that needs repairing.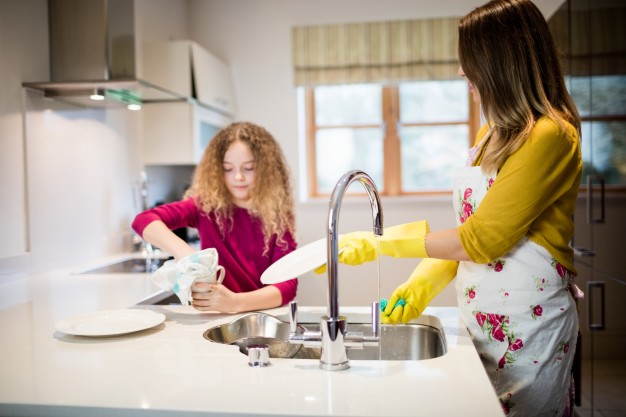 3. Your Dishes Come Out Cold
Your dishwasher will use a heating element to wash your dishes properly during a hot cycle. However, if your element is broken, your dishwasher will still carry on with the cycle, yet in cold water. Coldwater will not wash your dishes properly and it won't be as hygienic as hot water.
So, make sure to watch out for stone-cold dishes after the cycle has finished or even wet dishes if you are using the drying function.
The heating element of your dishwasher is an expensive part, so you may find it cheaper to buy a new dishwasher, especially if you shop with a graded & ex-display specialist such as The Appliance Depot; who proudly provides a Bosch Dishwasher Sale.
4. You've Noticed a Leak
Of course, this is a rather obvious sign to notice, yet if you've seen a puddle on the floor around your dishwasher, don't mop it up and ignore it. What's more, some leaks can be incredibly hard to spot, so if yours does have a slow leak, you may not notice it until it is too late. Before you know it, you could be faced with an expensive bill for both a new dishwasher and flooring repairs.
So, some of the key signs to look out for include;
Flecks of rust – either on the floor or around the dishwasher,

A crack on the inside of your dishwasher,

Water on the floor,

The cupboards around the dishwasher have water damage.
Whilst some leaks will be easy to fix, some will be more expensive. So, it's important to remove the kickboard every couple of months and have an inspection because you could spot a problem early.
Is It Time For Something New?
We hope that our guide to common dishwasher problems has helped, especially if you have found yourself sitting on the fence between buying a new dishwasher and keeping yours until it dies.
The last thing anyone wants is to pick up the rubber gloves once again when their dishwasher gives up the ghost! You'll definitely miss it once it is gone!